Welcome to Royal Treatment Fly Fishing!
Login
Log in if you have an account
Dont have an account? Register
The Mantis Shrimp
06 Feb 2022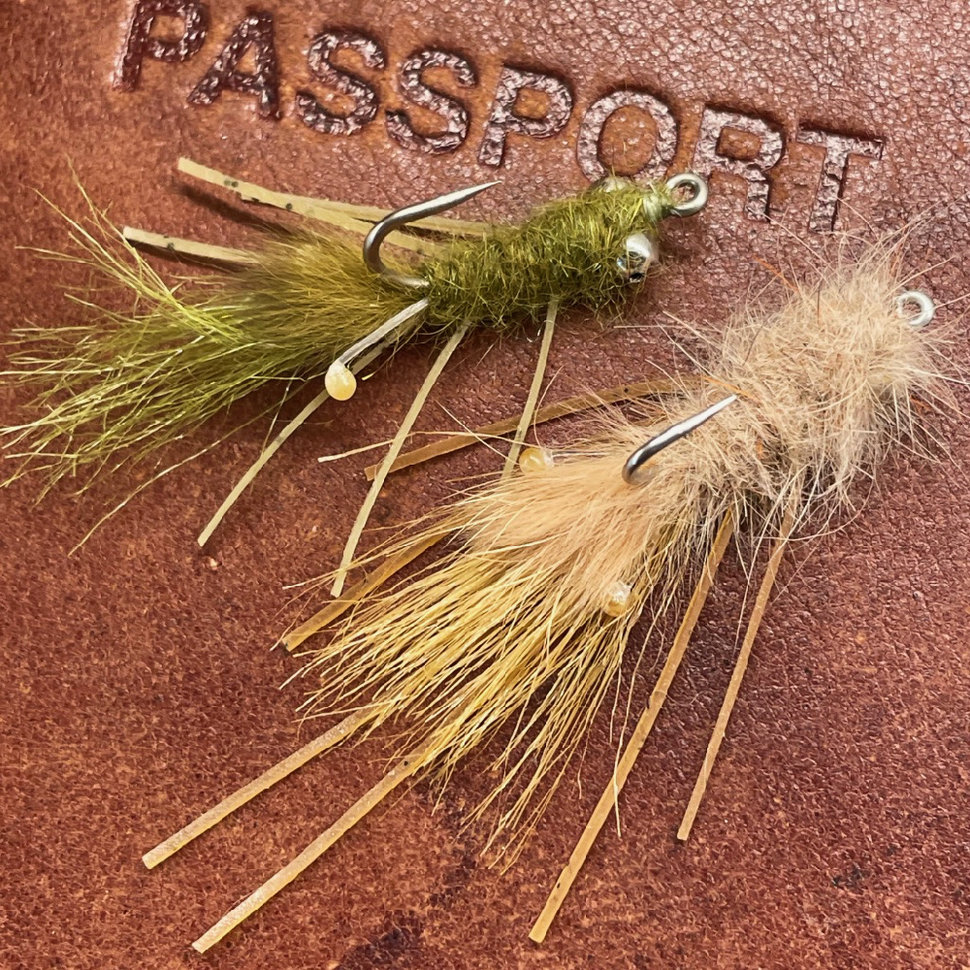 If I was taking off to ANY Bonefish destination on the planet and could only take one fly in my box, this is it. The Mantis Shrimp tyed in a variety of sizes has caught the Ghost of the Flats from Christmas Island to the Bahamas and all spots in between.

While not as easy to construct as a Christmas Island Special, the Mantis Shrimp sports a very short material list and is not overly complicated to tye. The pattern can be even more simplified if one chooses. I'm fairly sure leaving off the mono eyes and rabbit whiskers won't deter a hungry Bonefish from snapping up this tasty morsel. The secret to it's success is the motion produced by the seductive rubber legs. Without those, this bug is just another bump on the bottom.
Materials
Hook: Tiemco 811S Size 2-6
Thread: Tan UTC 140 thread
Tail: Tan Craft Fur
Antenna: Krystal Flash Black
Mouth: Tan Rabbit fur tied over tail
Weight: Bead Chain or small dumbbell eyes 
Eye: XS EP Crab and Shrimp Eyes
Body: Tan Craft Fur chopped into dubbing
Legs: Tan Loco Legs