Welcome to Royal Treatment Fly Fishing!
Login
Log in if you have an account
Dont have an account? Register
The Improved MFFR
08 May 2022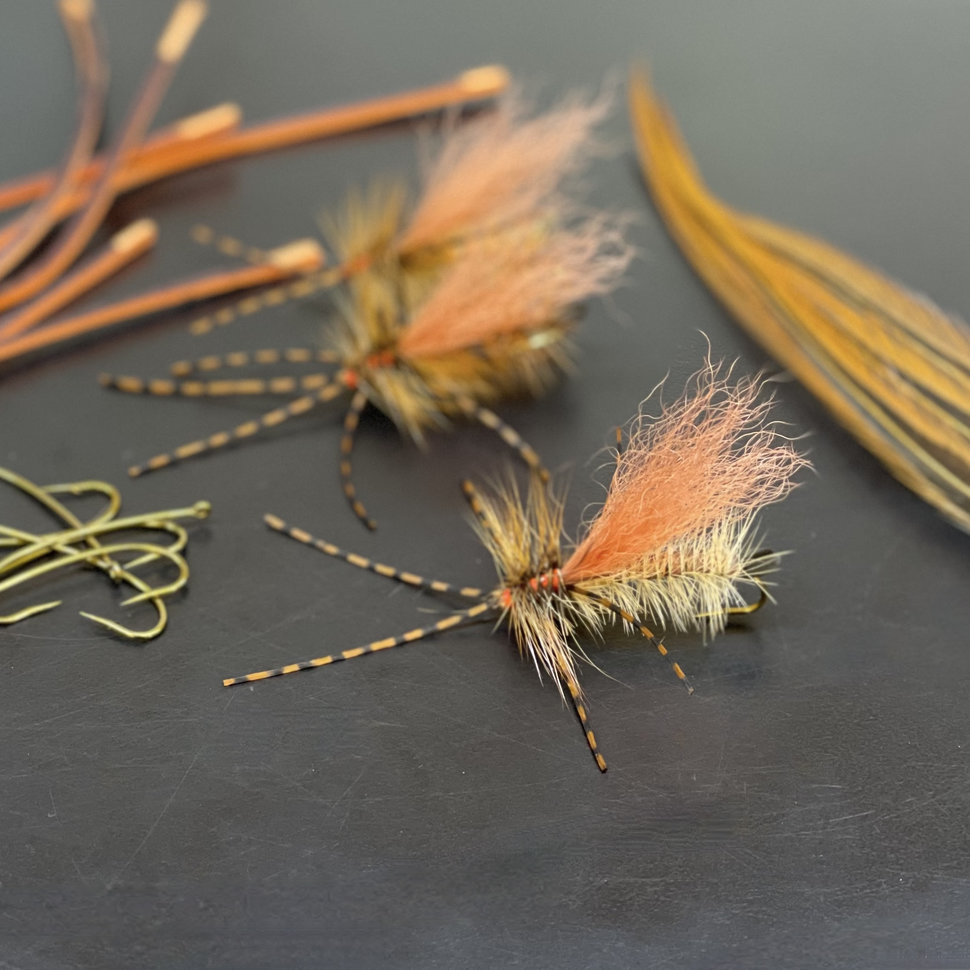 The MFFR has been my go to Salmonfly for as long as I can remember, it just plain works, but sometimes I like to change it up a little. So last year I started playing with a couple of ideas. my thought was I needed it to be a little tougher, and could it be more lifelike. My original MFFR is not tough but they are easy and quick to tie, so I don;t mind sacrificing them to trees and bushes, but after a few fish the hackle comes apart. The obvious choice was to add a wire rib, Originally I tied this fly with a wire rib but I wanted more buoyancy so I removed. As for the lifelike, I thought I could add the black egg sack and some rubber legs, and viola the Gen two has arrived.
Hook: TMC 200R size 4
Thread: UNI 6/0 Fiery Orange
Tail: Black Fettuccine Foam
Body: Orange Fettuccine Foam with the top and bottom colored black with a sharpie
Rib: Fine Gold Wire
Hackle: Saddle Hackle palmered up the fly with as many wraps as possible- 15-20 wraps
Wing: Calf tail
Legs: Medium Barred Sex Floss Copper Brown
Hackle: Brown Neck Hackle with as many wraps as possible