Welcome to Royal Treatment Fly Fishing!
Login
Log in if you have an account
Dont have an account? Register
Summer Steelhead on the Brain
01 Aug 2019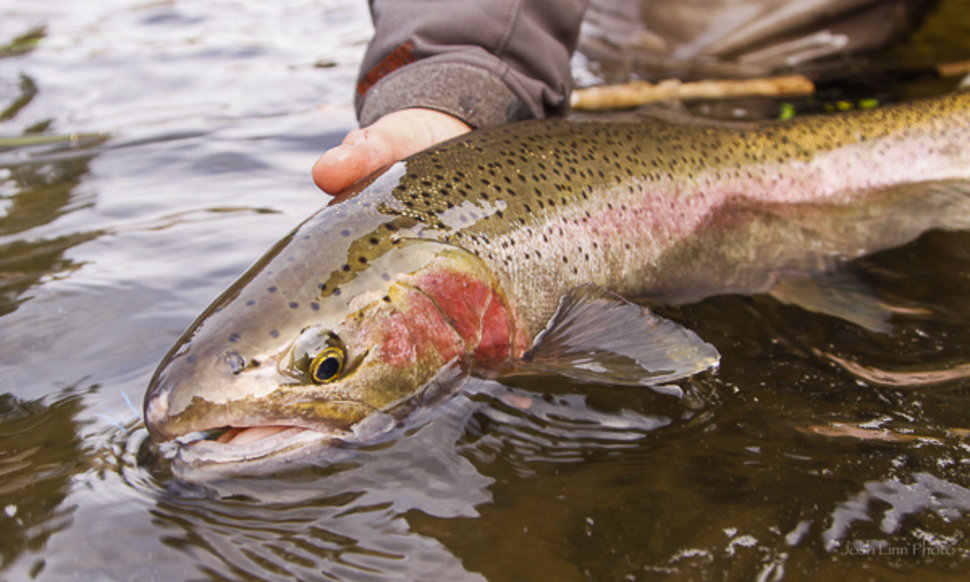 If you haven't noticed by the rest of the newsletter, we kind of have a summer steelhead theme going on. It's that time of year when people start to lose their minds for hot chromers. We've been getting solid reports of steelhead being caught down south on the Rogue and I've heard a little chatter about the Umpqua as well. In tracing the steps of passionate steelhead anglers from days gone by you'll connect to the fabled history of the area. 

I have been out on the Deschutes and the fishing has been tough, but there are a few fish around. Most of the action has been closer to the Columbia, but it only takes a few days to swim to Mack's Canyon.

If you've been looking for a fishing option many good things are happening, fishing is great everywhere right now. 

If you like the warmer water and an easy target, bass have been very active on the Willamette and Tualatin. Smaller poppers seem to be the fly of choice. 

If you want a trout pursuit in a little cooler weather the upper tributaries are the place to go. The upper Clackamas, Molalla, or coastal streams would be a great option. The dry fly fishing is good right now. The Holo Humpy has still been the fly of choice, but I think any dry fly will probably work. 

The local lakes are still fishing well. Nick has been out harassing fish as much as possible trying to get in as much of the Hex hatch while it's still going on. If you're not at one of the chosen Hex lakes small leech patterns will be the pattern of choice. 

The Deschutes and Metolius are fishing well with a collection of insects drawing the attention of the locals. The evening will be your best bet for good dry fly fishing, but nymphing will be good all day. And if you've been curious about the Euro Nymph thing now would be a great time to check it out. 

Get out there while we still have some good fishing and nice weather. Before you know it summer will be gone and it will be time for winter steelhead.