Welcome to Royal Treatment Fly Fishing!
Login
Log in if you have an account
Dont have an account? Register
Skunked, with an Explanation
22 Feb 2023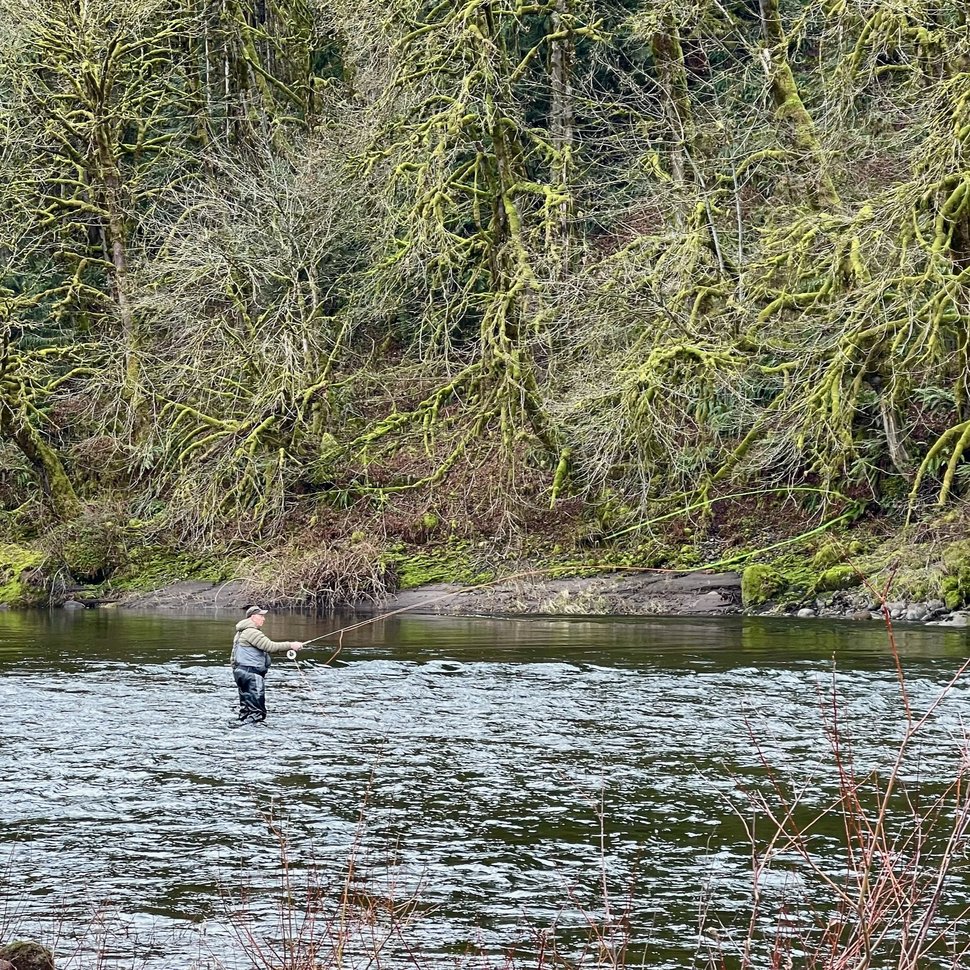 We shoved the boat off just as the morning light began to illuminate the rock tops impeding our path.  The air felt thick, with a hint of moisture.  Air temp comfortable, not too cold but not overly warm.  Our chosen river had been low for quite some time, but is now on the rise, gaining 4-5 inches throughout the day, perfect conditions plying for winter steelhead. 
Three of us fishing with purpose and focus, flies swinging deep and slow.  The day felt "fishy", a take could come on any cast.  Another boat was on our same path, with only one angler aboard it stayed in those greasy "one-rod" spots, leaving the bigger, named runs to us.  We fished everything first and thoroughly, top to bottom, with no spot left un-swung.  As the day wore on our spirits and expectations didn't change, it could happen on any cast.  That one electric jolt, the sudden weight of a heavy fish, it only takes one.  You continue to move forward, working down each run with expectation.  Cast, mend, swing, step, a true mesmerizing rhythm. 
We come to the day's final run, one last hope.  Feeling the press of water against your body for a few more minutes must last until your return.  The tail out is reached, but no fish.  To some, today would be a "skunk".  But was it?  Every day spent on the river is to be revered and enjoyed.  So much to be observed and learned.  River changes, showing herself for later knowledge.  A new boulder or slot discovered, demanding a cast or two on your next float.  Leafless trees showing their gnarly bones, thick with moss ominously leaning over the river.  Keeping your eyes peeled for riverside critters, sure to bring a smile.  And one of my favorite things, memories of floats past.   
With all this to experience, how can any day spent along a river be a "Skunk"?