Welcome to Royal Treatment Fly Fishing!
Login
Log in if you have an account
Dont have an account? Register
Rabbit Strip Steelhead Tube Fly
30 Nov 2020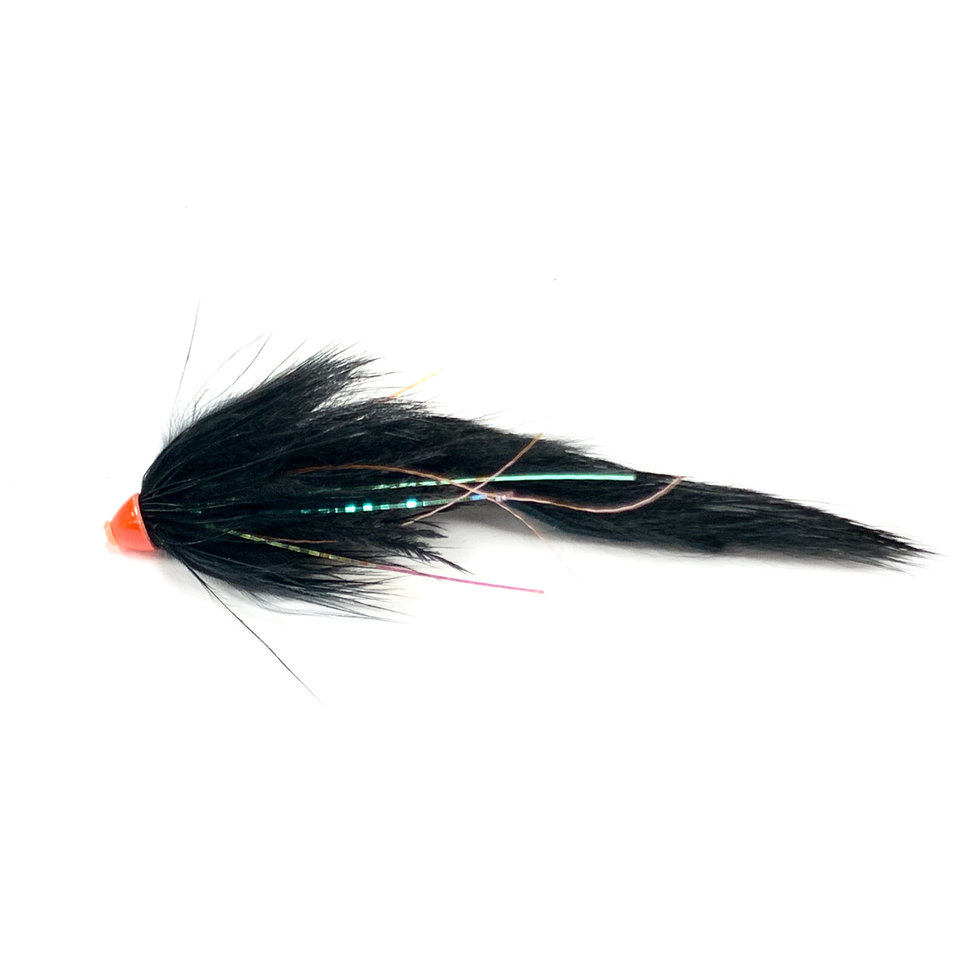 It has been said that if you only had one fly to fish an egg-sucking leech could be it. I know that when summer turns to fall the egg-sucking leech is one of my go-to patterns. This tube fly version has accounted for quite a few steelhead in many different rivers. This fly doesn't only catch steelhead it has caught trout, bulltrout, and salmon, from Alaska to Northern California. 
This version is tied on a small tube with a cone head. The cone helps to give it a little weight and to sink a little. The nice thing about the cone is that it doesn't sink really fast so it can fish into the soft inside edges. The black rabbit strip gives the fly a lot of movement to entice fish. Also because there aren't a lot of materials this fly is easy to cast. Not to mention this fly is quick and easy to tie so you can build an army of them so you won't feel bad about losing them and you will be more likely to fish them in tough or risky situations, unlike the other intricate flies that took you an hour to tie. 
This fly has proven itself time and time again. If you like it I suggest tying it in other colors and adding a set of barbell eyes to help it sink a little faster in heavy winter flows.