Welcome to Royal Treatment Fly Fishing!
Login
Log in if you have an account
Dont have an account? Register
Josh's Redfish Crack Fly
25 Feb 2022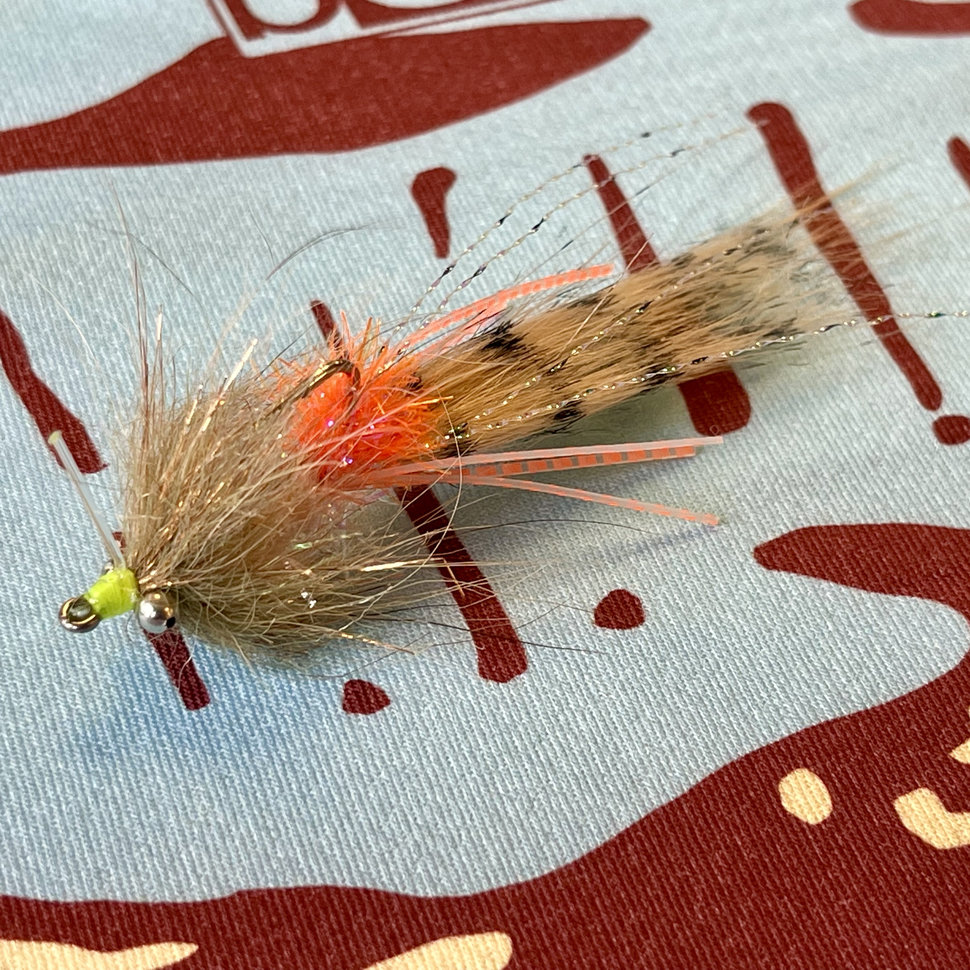 I was introduced to the Redfish Crack Fly about 15 years ago on my first trip to the Space Coast, with Captain Willy Le. All of my previous Refishing experiences had mostly taken place in the Everglades or up around Tampa. We typically fish with Crab and baitfish patterns, and this is more of a hybrid shrimp pattern.


I remember the first day I used the fly, I looked at it and was like what is this thing? I had never seen a redfish fly like it. We hooked a few fish with it, but what really sold me on the fly was the last fish I caught with it.
We were polling across a turtle grass flat and the guide spotted two redfish cruising up onto the flat behind us. The pair of fish were pushing away from us, and basically behind the boat. Willy stopped the boat and was like cast, cast, cast. He squatted down and started to turn the boat so I would have a little better angle. I made a backhand cast that basically landed on its tail. The fish made a 180, and before I even had a chance to strip the fly the fish ate it. After a great battle we landed the fish and it ended up being the best fish of the trip, and I was sold on the fly. Ever since then the Redfish Crack has been a staple in my box.
Eyes: Silver Medium Bead Chain
Hot Spot: FNF UV Jelly Fritz Safety Orange
Flash: Pearl Krystal Flash
Tail Material: Extra Select Craft Fur Sand
Legs: Chicones Crusher Legs Pink
Body: Estaz Pearl Shrimp Pink
Head: EP Senyo chromatic Brush Pale Bronze
Weedguard: Hard Mono 30#
Thread: Chartreuse Veevus 10/0
Hook: Size 4 - Daiichi 2546