Welcome to Royal Treatment Fly Fishing!
Login
Log in if you have an account
Dont have an account? Register
Fortune Teller
12 Feb 2020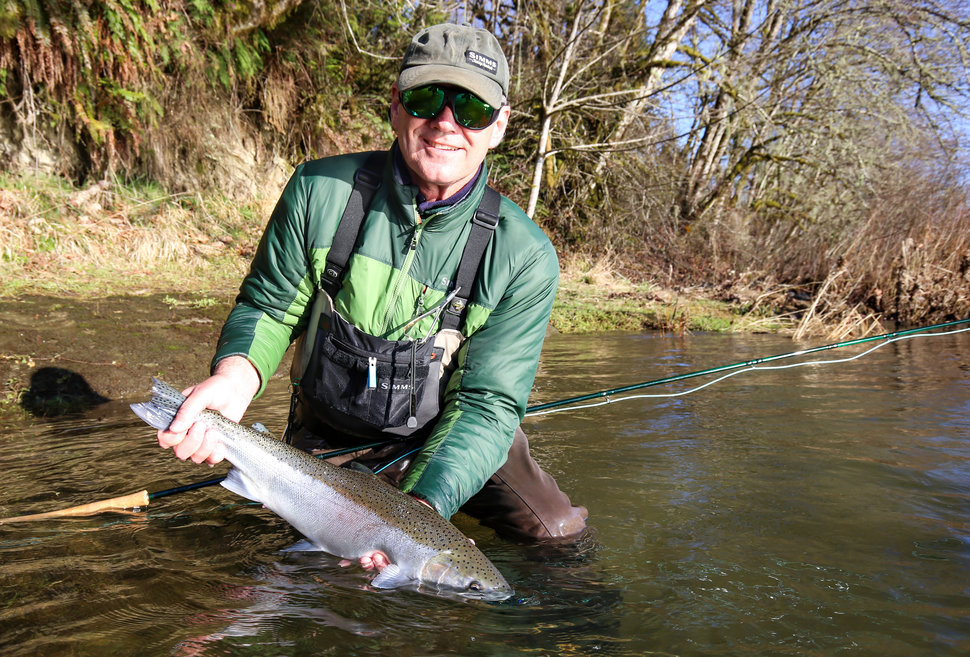 Well, we are still in the cycle of high water and rain coming in for the weekend, but it's looking a little more promising for this one. Our local rivers are in perfect shape at the moment. If you wanted to cash in a sick day this might be the perfect time. The coastal rivers are just coming into that ideal level as well, so lots of options if you're a Steelheader. Now, that was the good news, are you ready for the bad? Another storm system is on its way and it looks like it might blow out our rivers, but it doesn't look like it should affect most of the systems until late Saturday. What does this mean for you? If you can go, Friday and Saturday have great potential, Sunday probably not so much, but who knows, I don't claim to be a fortune teller, but I wish I was.
Overall, we've had reports of fish being caught on the Sandy, Clackamas and most of the Coastal Rivers. Like most often with Steelhead fishing it varies from day to day. One day it's red hot and the next day it's not. We'll never know which day it's going to be, but if you're waiting to hear if it's good you are probably too late. It is always best to just try your luck when conditions are the best. Remember you can't catch them from the couch.
Trout fishing out on the east side has been pretty nice with some warmer weather which unfortunately is kinda going away. I promise though at some point it will return, at the very least by summer. More than likely it will be much sooner than that and when it does the Blue Wing Olive hatches can be awesome. Typically the BWO hatch will be sometime around 1 pm in the afternoon and if you want to fish prior to that nymphing is the name of the game. If you are having trouble catching fish and want to even the odds try Euro Nymphing, its like cheating, you catch all of the fish, it's the best. If you have any questions or need help figuring out what the heck Euro Nymphing is we have the Euro Master, Josh Linn here to answer all of your questions. Just don't tell him I said so, it will go straight to his head.