Welcome to Royal Treatment Fly Fishing!
Login
Log in if you have an account
Dont have an account? Register
Floundering Around
18 May 2022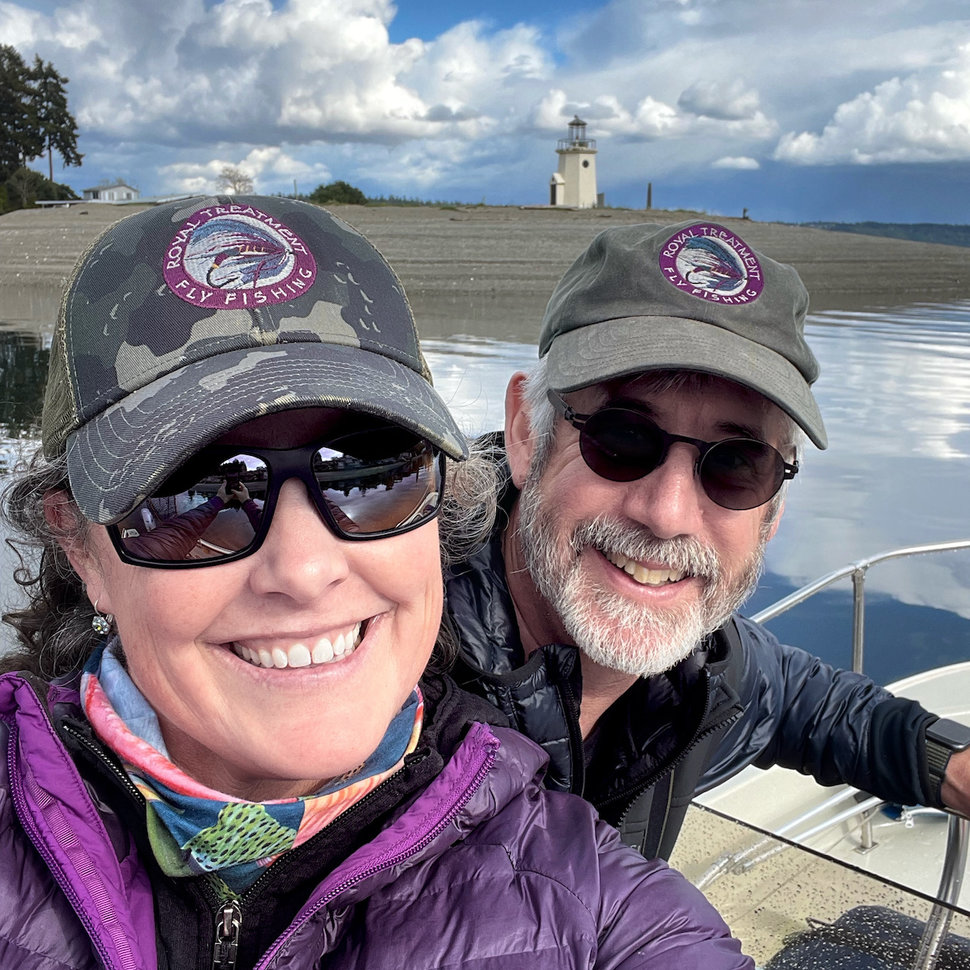 Always on the lookout for new challenges and adventures, Jennifer and I hitched up our vintage Whaler and headed to the salty waters of Puget Sound last week to celebrate our anniversary, fish, and simply relax a little. Our home on the water was a 53' yacht named Lyla moored in Gig Harbor that at one time was the pride and joy of John Fluke Sr., inventor of the Fluke Multimeter. The Fluke family built the Lyla in 1968 to cruise the waters of Puget Sound and access their "summer home" in the San Juan Islands.
The Lyla now rests below a historic net shed, offering guests a unique place to stay when visiting this quaint harbor; her conversion to an AirB&B most certainly prohibits any further high seas adventures. While keeping to the original theme, Lyla's owners have added touches making her a most comfortable retreat after a long day of kayaking, fishing, sightseeing, or lounging in the sun on her foredeck.
While a southwest flow prohibited any sun worship during our stay, the weather did allow us to explore many of the coves and bays in the South Sound as we hunted unsuccessfully for resident Coho and Searun Cutthroat. Truth be told, we spent most of the time looking for protection from the south wind and gawking at the McMansions that lined the shoreline as we learned the area for future outings. We enjoyed watching seals, who seemed to enjoy watching us just as much, their "spy-hopping" a most endearing display. Elsewhere, Deer pranced on isolated sandy beaches, and otters munched crustaceans plucked from the rocky bottom while Bald Eagles battled interlopers infringing on their territory overhead.
Weather played a big part in our lack of angling success, combined with unfavorable tides. But, of course, it is all part of the learning curve when engaging in a new fishery, setting the stage for more research and more visits to the area. We thoroughly enjoyed our time on the water, learned a little, and whetted an appetite for more salty adventures. This is not to say we completely blanked. A few encounters with Starry Flounder added a fairly unusual fish to our fly-caught list. I'm sure there will be many more as we explore the Sound.