Welcome to Royal Treatment Fly Fishing!
Login
Log in if you have an account
Dont have an account? Register
Bonefish Basics
09 Feb 2020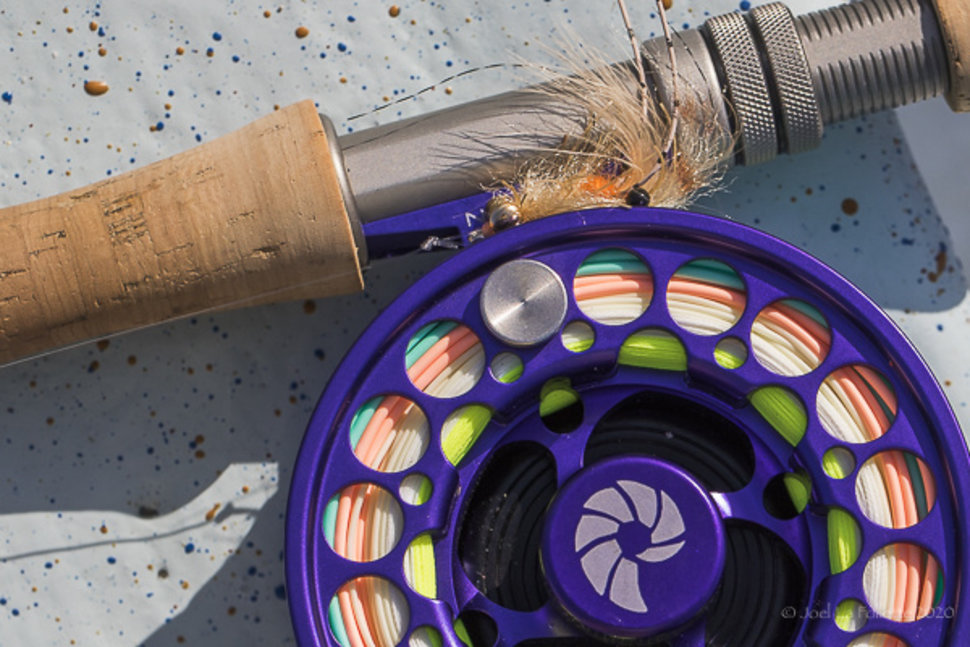 Last week, I shared one of my all-time favorite Bonefish patterns which ironically was the only fly I used for Bones during my week of fishing in the Yucatán. That's not to say that other patterns wouldn't have worked, it just means that if it's working, why change it? The Mantis Shrimp as earned a space in my box and will forever find a home there as long as I can hobble over the flats or prop myself up on the deck of a bobbing skiff. 

If you crack open my Bonefish box you will find a collection of patterns that will keep you in the game no matter where you chase the Ghost of the Flats. Mexico, Hawaii, the Bahamas, Belize, Venezuela, Christmas Island, and any other destination Bonefish call home can confidently be tackled with the contents of this fly box. In fact, upon returning I restocked a few slots that had been vacated then slipped the box back into the tackle bag, ready to go for the next trip. There will always be a next trip...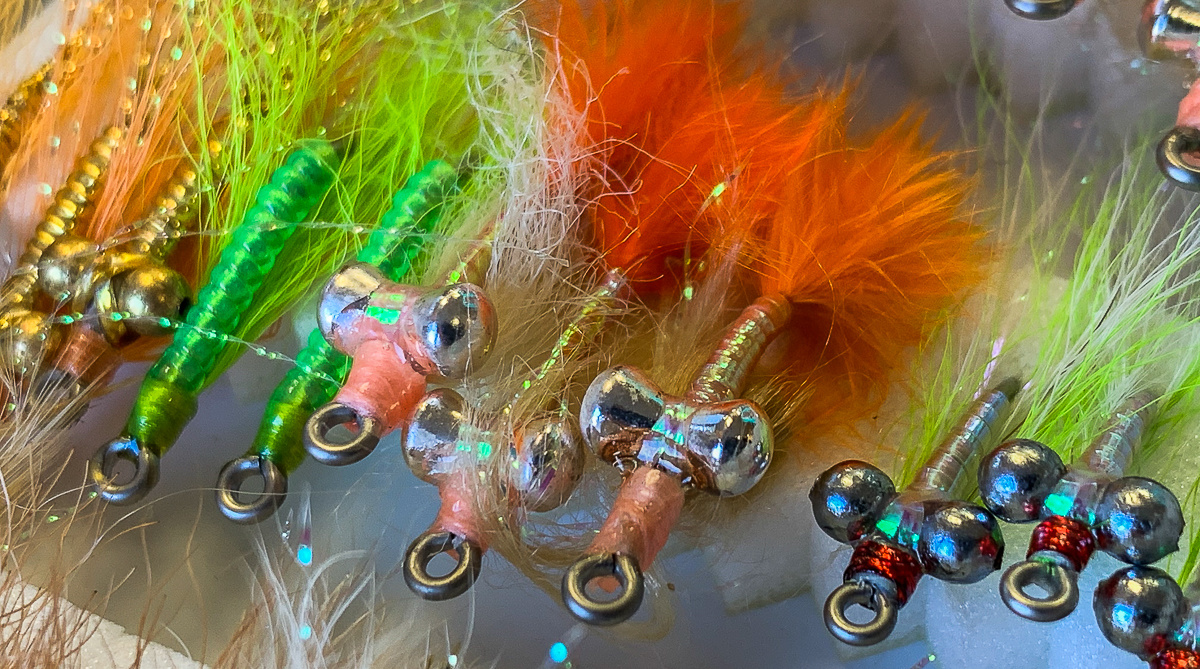 While the contents may change over the years as new patterns are developed or shared, the basics will remain the same. These "Bonefish Basics" are for the most part simple to tye or readily available at your local fly shop. They should offer a variety of sink rates in colors or shades ranging from bright to dark to match the habitat they will be presented in. If you are heading out on your first adventure simply assemble this collection of patterns and grab your passport.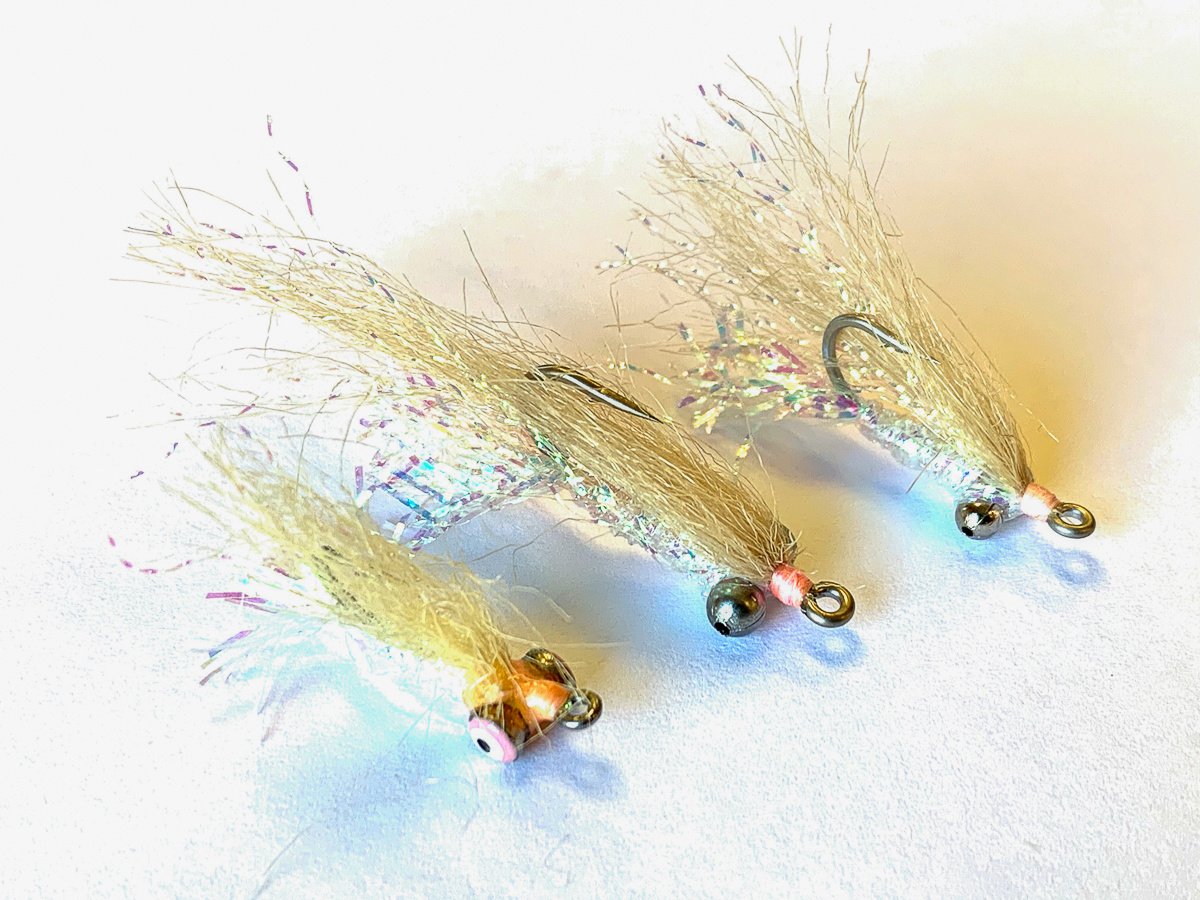 We'll start by adding the classic "Gotcha" in sizes ranging from 2 to 8. This pattern is one of the most versatile and has been traditionally tyed with bead-chain eyes in both silver and gold, with matching tail flash. Note: the addition of a few rubber legs on ANY Bonefish fly can increase the effectiveness providing it remains understated. For the most part, unlike winter Steelhead patterns, more is not better when it comes to Bonefish flies. The classic Gotcha has proven to be more effective in some situations with the addition of a few pearlescent rubber legs. This is also a pattern that should be carried tyed with lead eyes or Dazl eyes in sizes 2-6 for deeper flats. Size 2 bead-chain flies are a MUST in South Andros Island, Bahamas.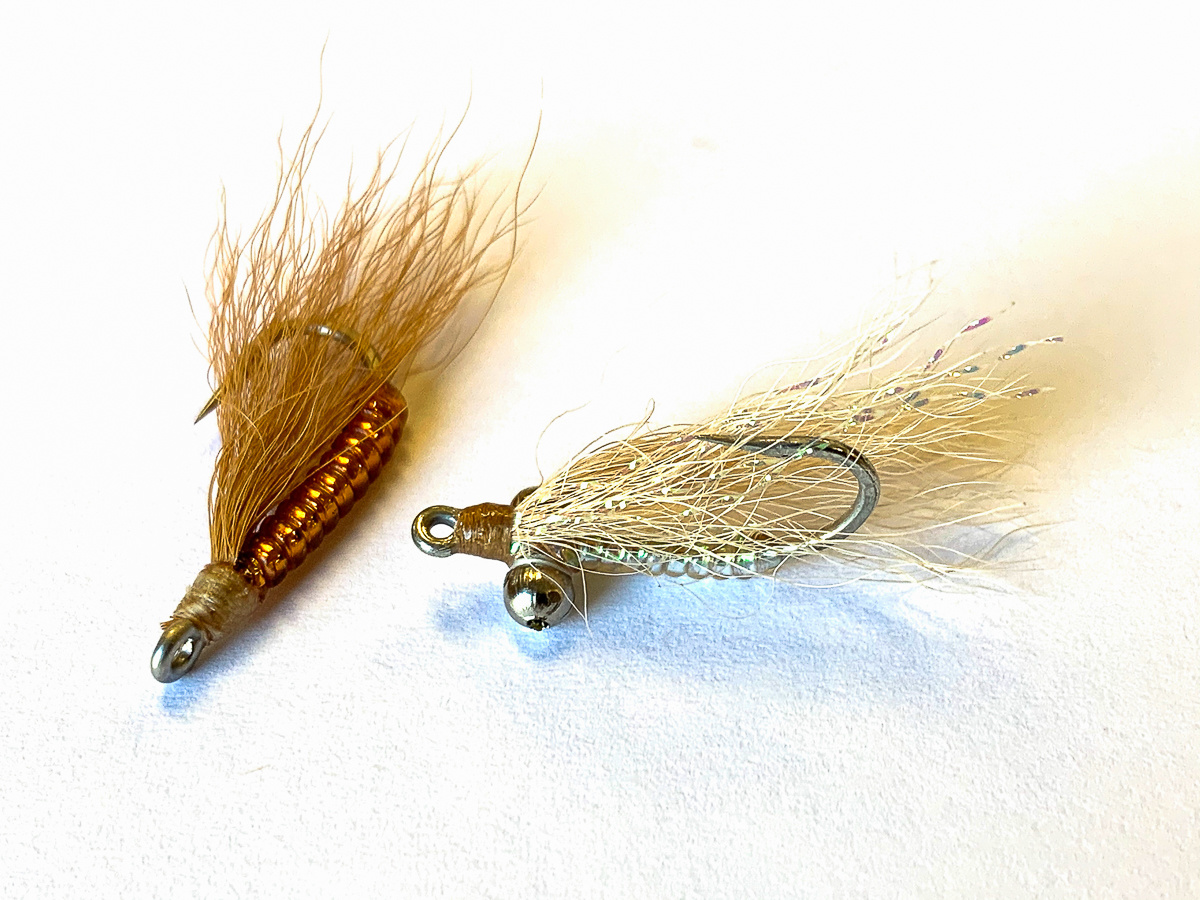 The "Charlie" grabs the number two spot on the list for sentimental and practical reasons. This is a very durable pattern that can be tyed in a variety of sink rates and colors. It can also be tyed "blind" without eyes for skinny water or weedy presentations. Again, colors ranging from white to rootbeer and pink are popular, with my favorite being a simple pearl body with a light tan wing.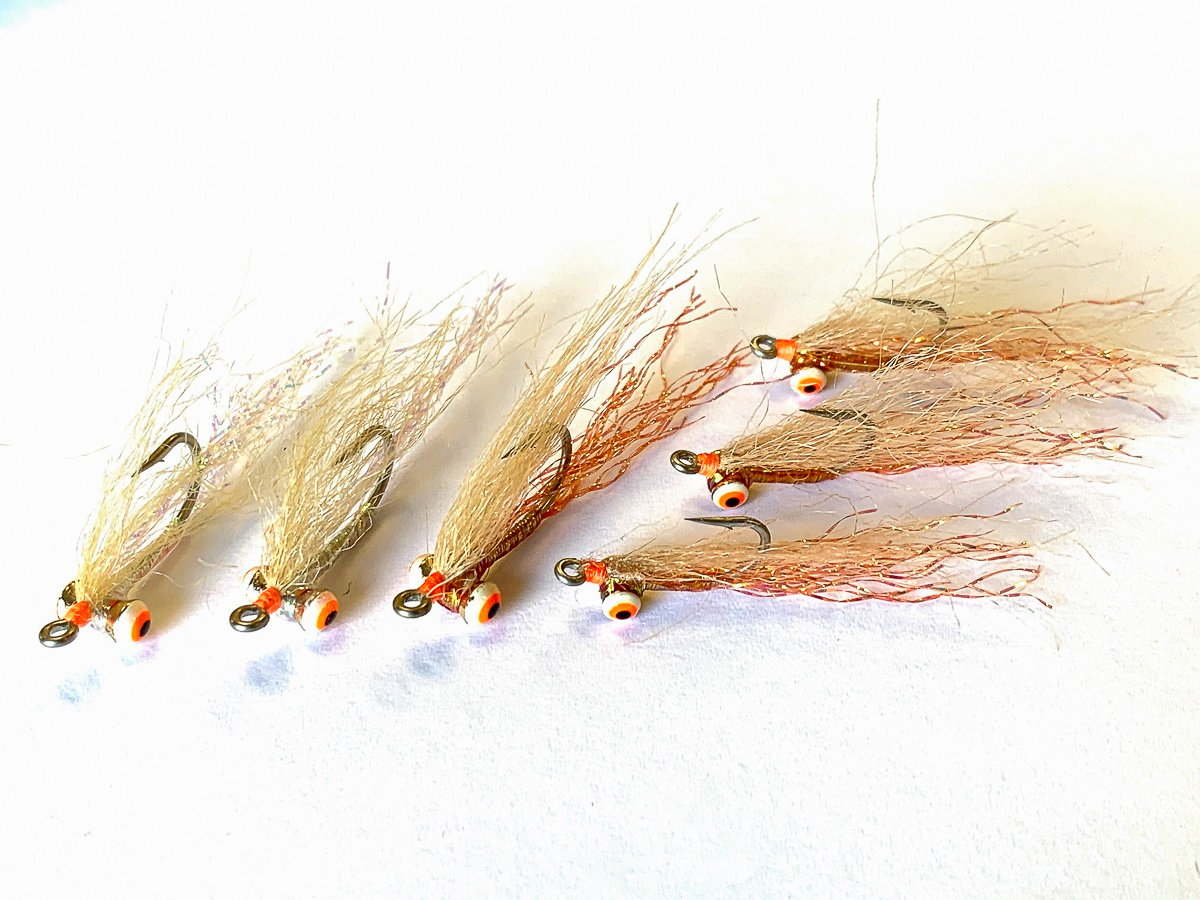 Up next, Christmas Island Specials. This Randall Kaufmann pattern in IMHO the easiest pattern to tye and should be represented in sizes 4-8 in whatever color floats your boat. If you're headed to that popular coral atoll with a box filled with size 6 Orange Christmas Island Specials you'll be just fine. Just promise me you won't do that. Pearl, pink, rootbeer, copper, yellow, and even blue can be the "hot fly" on any given week. As I said, they're easy to tye so get to it!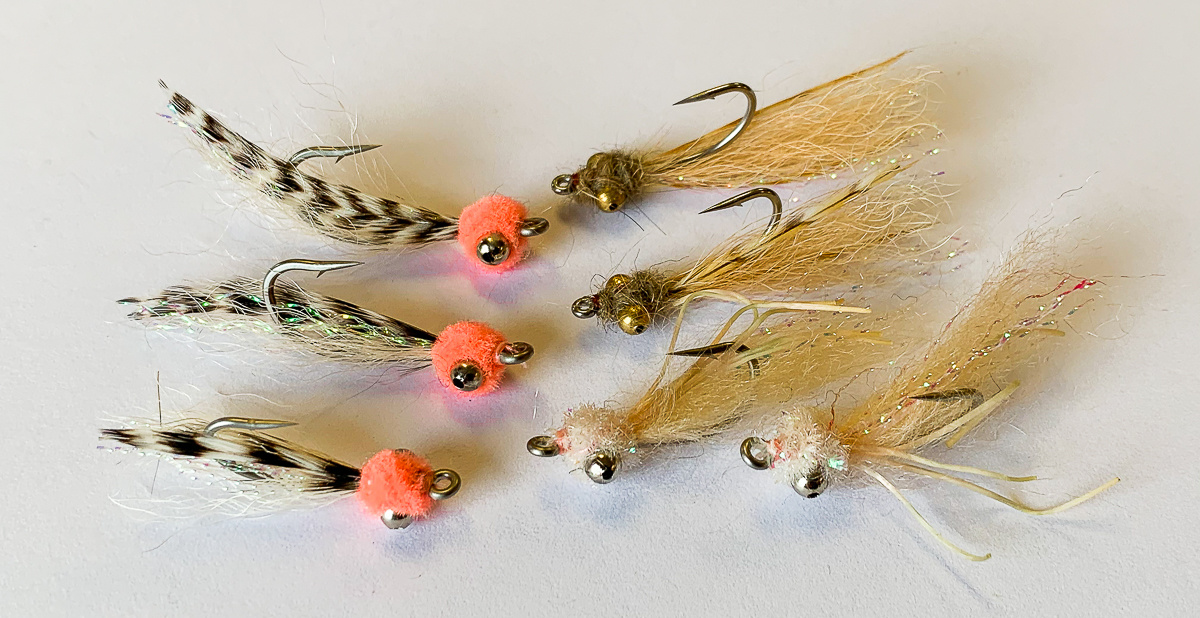 Bonefish Puffs are next on the list, and although this pattern started life as a Permit fly, the Puff in its variety of incarnations is an effective Bonefish pattern. The original "Pink Puff" has been joined by my favorites the Tan Puff and Rasta Puff. The latter sporting seductive rubber legs and more earthy colors. This version works well in Belize, Venezuela, and the Yucatán. 

By now, if you've assembled this collection of patterns in a variety of sink rates and colors, your fly box is pretty full. It's important to understand that these are just the basics and different destinations will have favorite patterns that you will need to add to your collection. There will also be patterns that can be left behind depending upon your travel plans. While size 2 Gotchas might rock it in South Andros, they are overkill on the skinny flats of Long Island. Plan accordingly. Do your research, hit the fly bench, and start making plans to escape the chill of Northwet winters. Yes, I meant to say Northwet. Oh, and don't forget Mantis Shrimp.