Welcome to Royal Treatment Fly Fishing!
Login
Log in if you have an account
Dont have an account? Register
Winter Steelhead: Chapter One
09 Dec 2021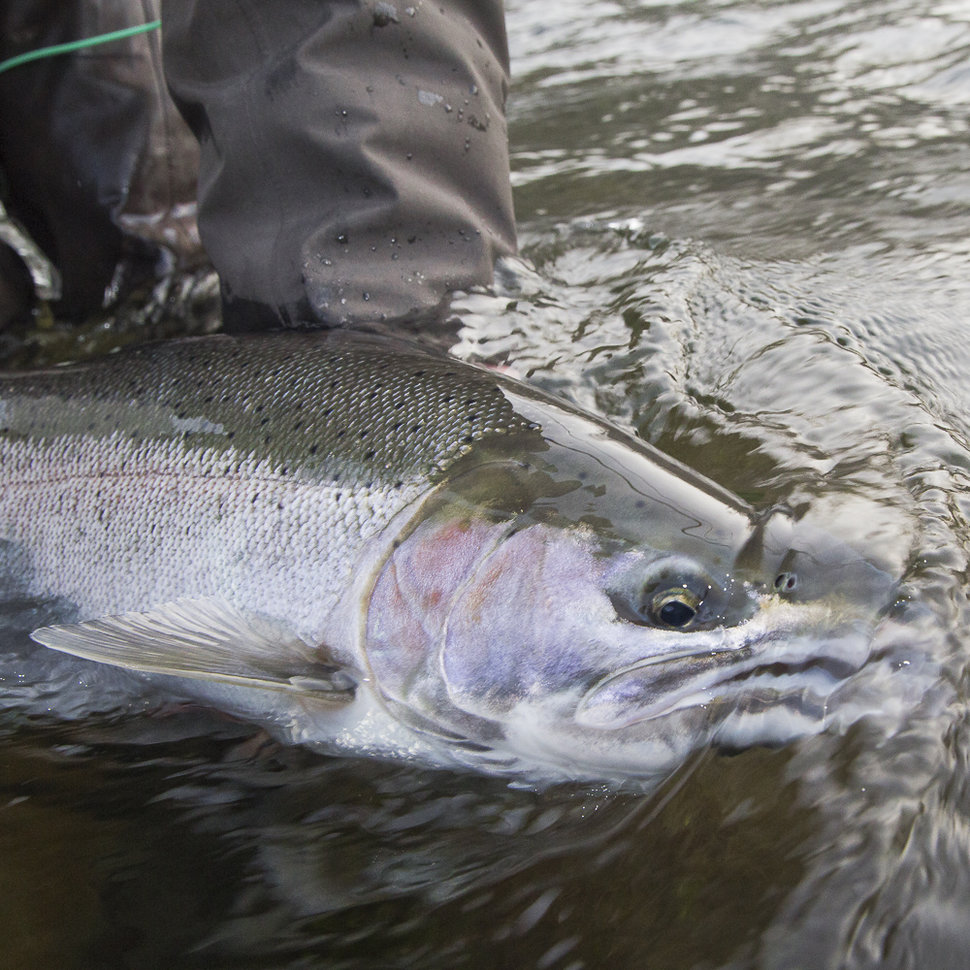 It's early December and winter steelheading is just beginning. Every day people come into the shop asking what the winter steelhead season is going to be like. Well obviously at this point I have no idea but on the other hand, it's just going to be like every other one. Lots of days were spent chasing that magical moment. They don't come easy and they don't come often, but if you spend the time they will come. Winter steelheading is not, I repeat, is not a numbers game. The best piece of advice I can give you is to spend as much time on the water as possible and you will eventually get one. 
Now I have heard a few steelhead reports from around our neighborhood. 
In the last couple of weeks, a few steelhead have been caught on the Clack. It looks to be a mix of some summers and fresh winters. There are still a few late-run Coho's being caught as well. The next time the river comes up get out there because there will be some fresh fish around. 
I have spent a few days on the Sandy and have talked to a few other anglers. The one thing I have noticed is that the river has been very silty lately. I don't know if there is a mudslide upriver or what the situation is but the river has been very volatile. Normally the river is very stable, a little or even a lot of rain typically doesn't have much of an effect but lately if it rains the visibility goes downhill fast. Now all that being said if you have 10" of visibility you are in the game. I have not heard of any fish caught on the sandy yet but I'm sure there have been a few.
If you aren't interested in steelhead the Deschutes, Metolius, and crooked have all still been producing well. Nymphing has been the best but swinging a streamer will be effective also. 
Remember if you're reading a great fishing report you've probably missed it so get out there and make your own fishing report!