Welcome to Royal Treatment Fly Fishing!
Login
Log in if you have an account
Dont have an account? Register
What are you waiting for?
12 Jan 2023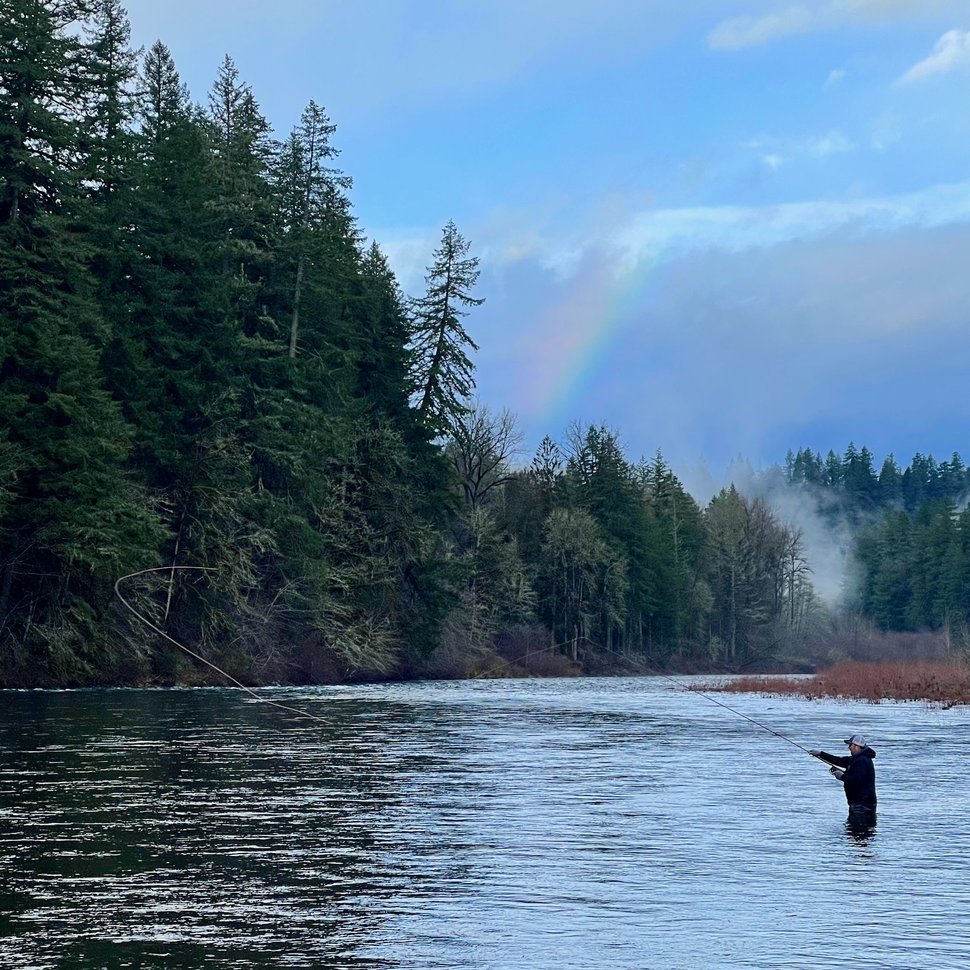 Another atmospheric river was scheduled to blast ashore this week, but the deluge has failed to materialize as of this writing. River levels have trended up, but not at the skyrocketing pace that was forecast. The rain overnight was heavy at times, but as dawn breaks, it's more of a drizzle here on 10th Street. If you have the day off, you should have been on the water 3 hours ago, so leave now.
We are into a damp weather trend, and fishing prospects will rise and fall with the rivers depending on the intensity of the rain that actually falls. You may never get out of the house if you wait for perfect conditions.
Jennifer and I slipped out for a few hours on Tuesday under clearing skies. The Clackamas was in near-perfect condition, but few anglers were on the water. With only one "grab" between us for our efforts, we picked up a hot Tuna Melt and Salmon Chowder at Tony's on the way home. It's nice to have good swing water so close.
Steelhead have been encountered in both the Sandy and Clackamas rivers this week, and the first Spring Salmon of the season has been caught in the Willamette. There are fish around; you just need to slip into your waders and make a few thousand casts. You would want to fish a dropping river in a perfect world, but if you've been watching the news, you know this isn't a perfect world. So get out when you can, and make the best of it. This new atmospheric river is the new normal and will be the buzzword this winter. You should pack two rain jackets.
While the Fly Czar has filled the "Winter Steelhead" bins with plenty of tempting patterns, the old favorites seem to be slipping into the boxes of those willing to brave the wet. Black and Blue, Red and Orange continue to produce in the ever-popular intruder style. Marty Sheppard's Metal Detector isn't a bad place to start if you're looking for a new lucky fly.