Welcome to Royal Treatment Fly Fishing!
Login
Log in if you have an account
Dont have an account? Register
Welcome our first Montana Ambassador, Shelly Ehmer
01 Sep 2020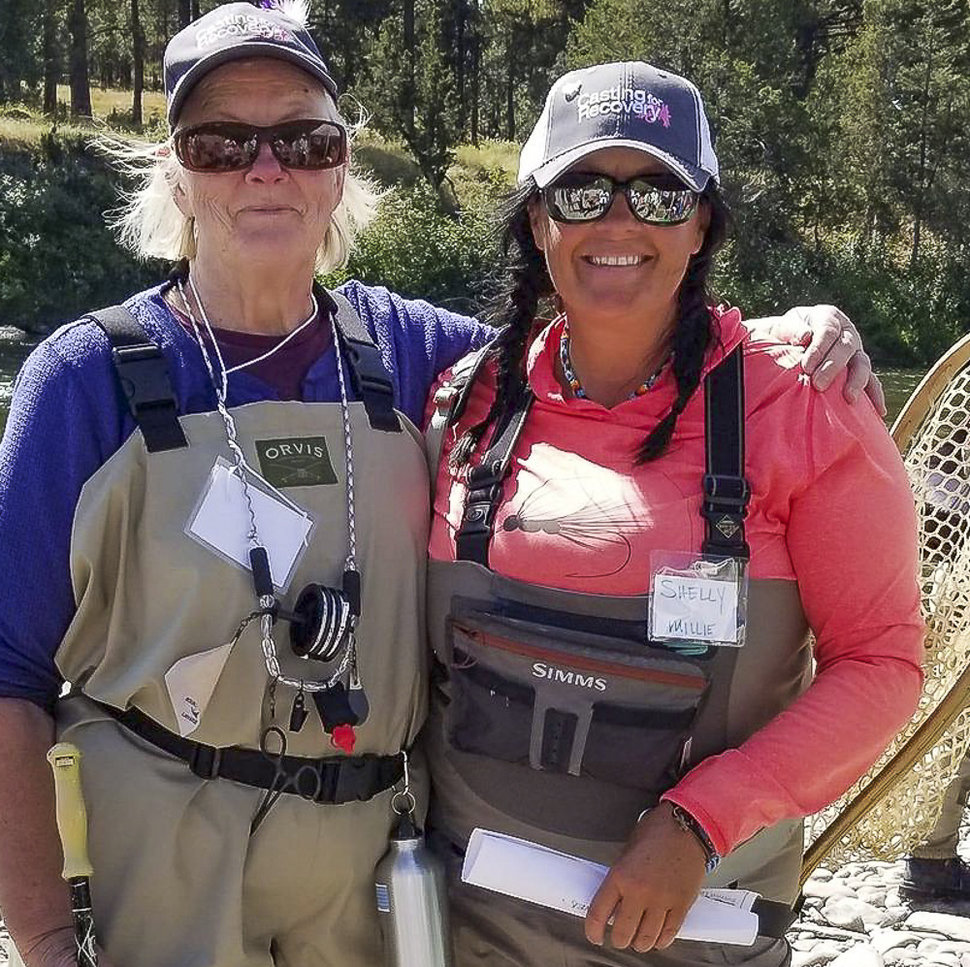 It is amazing how the world of fishing has set the course of my life. I grew up between small rural towns of Oregon & Southern California. The best part of being raised in Oregon was going fishing when the chores were done.


After graduation, I headed to SoCal and started fishing the Pacific. There is nothing like being on the open ocean. I did a stint in San Diego working on the sport fishing boat as a cook/deckhand. My boyfriend was a captain on another boat. When we were off the boats, we would head out of SoCal to fly fish. I was brand new to fly-fishing and had so much to learn. The learning from the boyfriend wasn't as fun as I thought it would be. Some days I ended up in tears with lots of miles in a quiet truck. I wouldn't give up, because I really enjoyed this new to me fly world.


I made my way to the Henry's Fork, (South East Idaho)
This is where my fly-fishing world really started to bloom. The best way for me to learn was to row the rivers for my buddies so that they could fish. They would coach me to keep us out of danger. I was fortunate to have made some great friends there.


Then I found my way to Montana... The rivers of Montana are on another level, there was a need inside me to explore them. I started on the Missouri River. What an amazing fishery! I wanted to share with other people about the world of fly-fishing. I firmly believe that fly-fishing saves lives.


Once I had received my guide license, I made the move to the BigHorn River. The BigHorn was an education all on its own. (Located on the Crow reservation, Fort Smith, Montana) Guides were a bit "Western" there. Some of them made me earn my "river rights". I had to toughen up if I was going to make it.


After some years on the Bighorn, I migrated between the Henry's Fork, the Madison, the Bitterroot, the Columbia River, and now I am settled back on the Missouri River. I have since obtained my Montana Outfitter license; I am working on building my own outfitting business. I love introducing showing my guests to this wonderful world of fly-fishing! It is amazing to see an angler's face light up when they are fighting a Missouri River trout.


People talk about "the guide life." We face wind, lightning, rain, snow, heat, high flows, broken rods, boat trailer issues, flat tires, wild animals, and any other situation that could go sideways and we know it is just part of the guide day. I don't mind working hard to make my business happen. It is what guides and outfitters do. Some call our guide world insanity; we just call it living. We do it because we love it.
In addition to being our newly appointed Royal Treatment Ambassador, Shelly supports the efforts of Casting for Recovery and Project Healing Waters by volunteering her time to these great organizations. She also proudly represents Costa Sunglasses, Ro Drift Boats, Sawyer Oars, and Scott Fly Rods. She depends on these brands to provide positive & safe experiences on her boat. She couldn't do her job without them.
If you find yourself heading to Montana and would like to spend a day or two on the water, give Shelly a call.

Shelly Ehmer
Owner/Outfitter #33337
Shelly Ehmer Fly Fishing, LLC.
Dirty Girl Guides
406-438-7419
Craig, Montana