Welcome to Royal Treatment Fly Fishing!
Login
Log in if you have an account
Dont have an account? Register
Untangling the Mystery of Shooting Lines
29 Jul 2020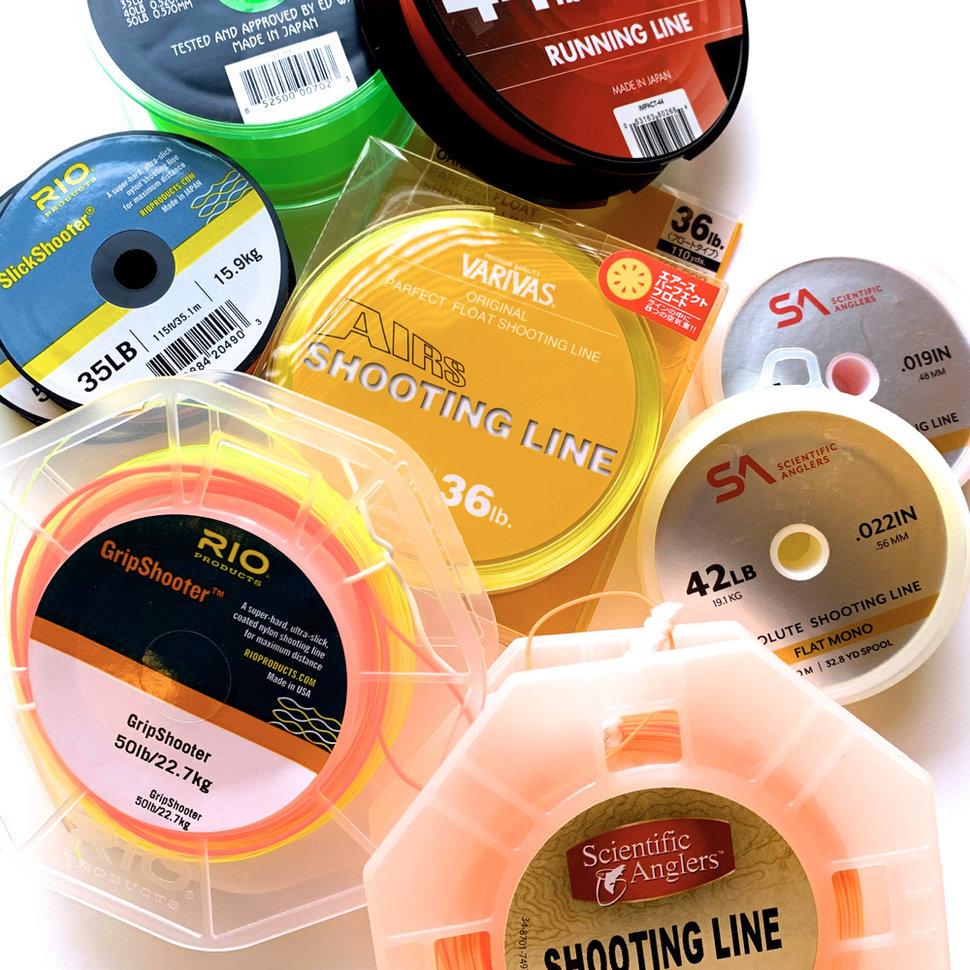 First of all, the term running line and/or shooting line refers to the very thin portion of the fly line located behind the tapered head of a weight forward fly line. (Please note, double-taper fly lines do not have a "running line" section as they a simply tapered at both ends, but that's a story for another day.) For this episode, we're going to focus on Spey applications for summer and winter, or Scandi and Skagit, and I'm going to use the term shooting line to hopefully keep your confusion level to a minimum.
While there are many integrated Spey lines on the market, we here in the Pacific Northwest have embraced the use of "heads" or "shooting tapers." As these heads are relatively short, we need to add a shooting line to the back of the tapered head to complete what is basically a weight-forward Spey line. As with anything, choosing the right tool for the job makes the job easier and much more enjoyable, but be warned, with shooting lines there's a whole toolbox to choose from. Shooting lines are available in various configurations from thin flat or round mono to traditional coated multi-filament like you'd find on an integrated line. All have pluses and minuses so weigh our needs and options before plopping down your cash. Unless you have a big garden and need lots of twine.
Our weapon of choice for winter fishing is a Skagit head matched to a sink-tip able to get our flies to fish holding deeper in the cooler waters of late fall and winter. This set-up is also capable of delivering larger heavy flies. While some anglers will resort to Skagit in the middle of a bright summer day, for the most part, the Skagit head is a wintertime tool.
Since winter temps tend to numb fingers, choosing a shooting line that is easy to handle in cold weather is a consideration. Heavier monofilament in the 44 to 50 lb range works well, but some anglers still might have trouble holding on to these when fingertips are turning blue. In this case, a more traditional shooting line might be the choice, or perhaps my wintertime favorite a combination of both from Rio called Grip Shooter. This shooting line has a coated handling section making it easy to grip in cooler weather. The downside? It's an energy sucker when attached to lighter Skagits or summertime Scandi lines. Attaching GripShooter to a Scandi head will actually suck the power out of your cast causing your presentation to stall-out. If you use GripShooter in the winter, simply turn it around in the summer and tie a loop to attach your Scandi head and rock on. Trust me, you'll be happier.
Scandi tapers are longer and lighter, designed to deliver traditional Steelhead flies attached to a long tapered leader during the idyllic days of summer and fall. Since these heads don't pack the mass of our winter Skagit ropes we need a shooting line that compliments them. Here scaling down to mono in the 35-40 range removes excess drag to the cast, making for lovely long presentations suitable for framing while still giving you something to hang on to. If you love to chase Trout with a Trout Spey, 25-35lb. shooting line matches up with the lighter heads you're using and will add to your cast, but it can be harder to hold on too.
So, here's a good rule of thumb (or frozen fingers, depending on the season.) Thicker, easier to handle shooting lines when tossing Skagits, tips, and small chickens in winter. Thinner, more slippery mono shooting lines when firing dart-like casts with long leaders and traditional Steelhead flies...like a Royal Treatment.