Welcome to Royal Treatment Fly Fishing!
Login
Log in if you have an account
Dont have an account? Register
Unplugged and Recharged
14 Oct 2020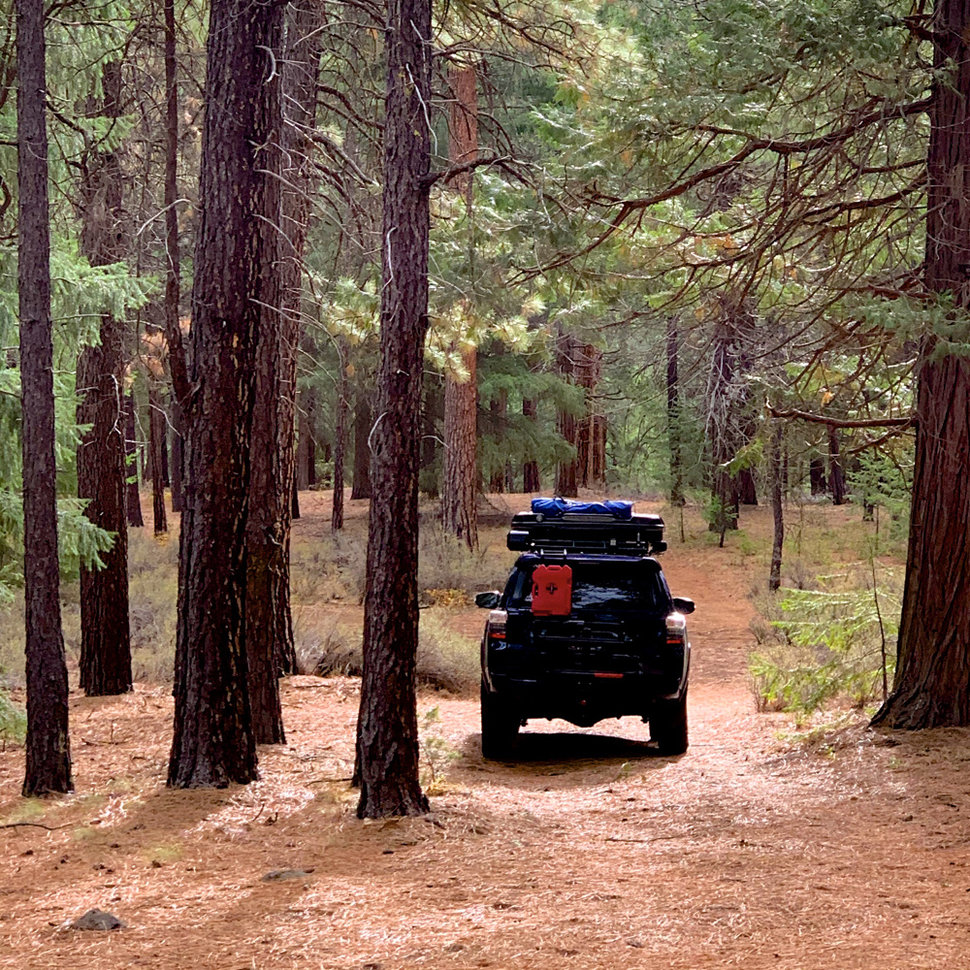 Windy conditions thinned out the crowd on Sunday as Jennifer and I took a break from the 10lb test Steelhead tippet and knotted 6x to some misc. Small Mayfly patterns on the Metolius. The downstream wind carried the chilly reminder that winter is knocking on the door and, at times, made casting problematic. As challenging as the weather was, the river's peacefulness is always a welcome break, and we never shy away from a challenge.
While fellow anglers were few, hikers and campers filled the only open campground at Bridge 99. We slipped into waders, and warm layers as a steady stream of trail walkers took their Sunday stroll, each asking how the fishing was. Having nothing to report, we waved them off as we sought out likely Trout hideouts in the clear waters of this favorite spring creek.
Light hatches of BWOs and smallish Caddis made brief appearances between gusting winds, with the occasional October Caddis flitting across the surface. The residents seemed uninterested for the most part, with only a few rising to our offerings.
Pulling Jennifer away from a rising Trout is just this side of impossible, but the smell of soup bubbling in the camp kitchen brought her off the water for a short break in the action. After lunch, we explore more of the river until the fading light sent us looking for a campsite away from the crowds.
The advantage of 4-wheel drive, self-contained travel, is that home is where your park it, and before darkness fell, we had a comfortable camp set up and dinner on the stove. The wind continued to gust throughout the night, sounding like ocean waves crashing on the shore as it pushed through the Pine forest. We nevertheless slept comfortably in our roof-top abode, undisturbed by the tempest howling outside.
Morning brought a breakfast of farm-fresh eggs on toast before breaking camp and testing the waters. Conditions had not improved much, so before long, we were out of our waders and down the road for one last adventure before heading home.
At 2942' elevation, the Butte is less than impressive against the Cascade backdrop to the west or Smith Rocks to the east. The basalt rimrock crowns a skirt of Sage and Juniper filled with rattlesnakes, lizards, coyotes, ground squirrels, and the occasional Mule Deer, presenting a very inhospitable landscape. Yet, the summit offers a 360-degree view of breathtaking beauty and a look at family history I had not seen. Standing for the first time on La Follette Butte's summit led me to better understand the man it was named for, Jerome Bonaparte La Follette, my great-great-great-grandfather.