Welcome to Royal Treatment Fly Fishing!
Login
Log in if you have an account
Dont have an account? Register
Unicorns and Rainbows
10 Feb 2021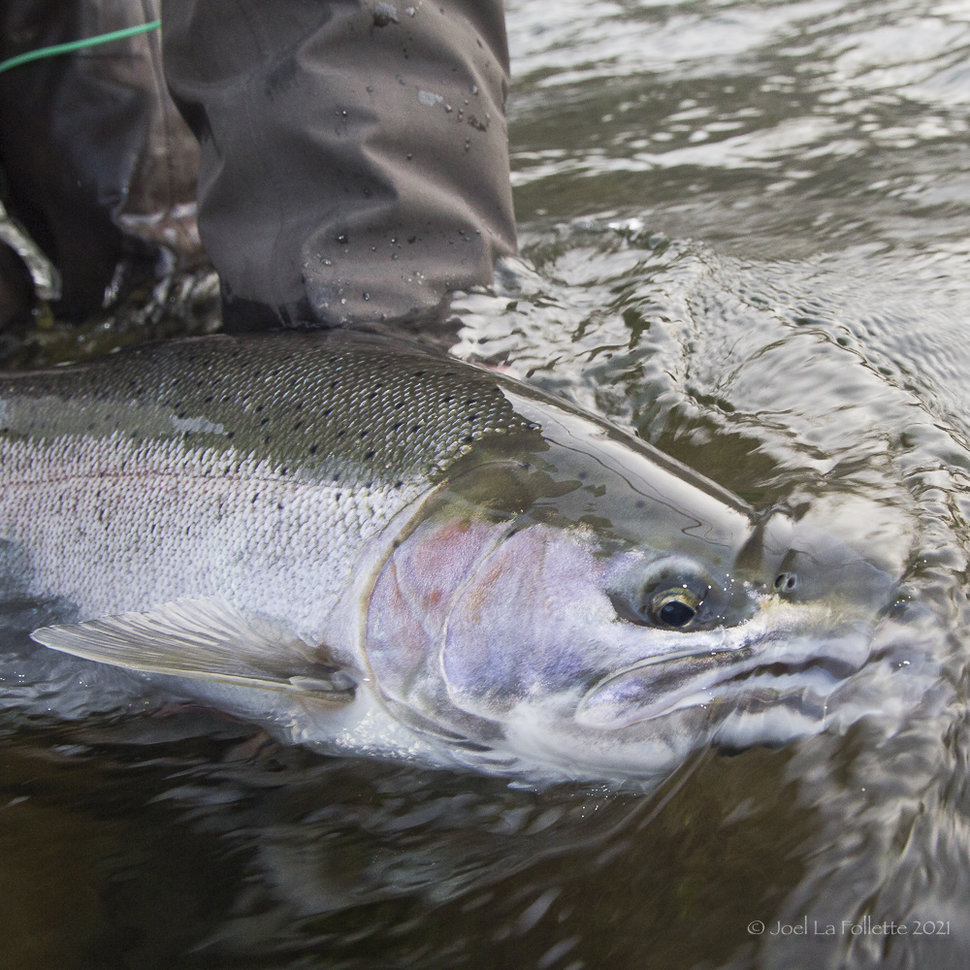 It's too early to put this photo on a milk carton, but I can see the frustration building in the Fly Czar's face as empty waters pass beneath his boat. Steelhead chasers are finding it tough to keep their optimistic outlook with little to show for their casting efforts. This is not to say that there aren't a few fish around; there are a few fish around, just a few. So far.
The optimist in all of us are looking to the next weather system to change all that, making everything right in the world of swinging flies. Josh was almost giddy yesterday as the snowy forecast flashed through the shop on everyone's tongue. He loves snow, and the more, the better. I'm going to feel a little guilty if my proactive purchase of de-icer and a snow shovel chase away the blizzard he was looking forward to.
Our winter Steelhead may be slow to the party, but Trout fishing remains pretty good on the Deschutes, Crooked, and Metolius rivers. Euro nymphing techniques are killing it, and mid-day appearances of BWOs make it worth keeping a dry fly rod rigged up. Those jonesing to swing their Trout Spey should consider a gang of soft hackles before the hatch pops. Pheasant Tail soft hackles, or a Green and Partridge would be a great place to start.
It behooves me to suggest that in light of the chilly weather we are about to encounter, you should prepare a winter travel kit for your angling adventures if you plan to head east. Make sure you have extra warm clothes packed to change into if a slip sends you swimming. Personally, I like to avoid that scenario with studded boots, a wading staff, and an overly cautious approach to winter wading. Taking a dunk this time of year can be life-threatening, so be careful!
In addition, keeping drinking water, snacks, and a blanket or sleeping bag in your car is an inexpensive insurance policy when plying the wintery highways. Be prepared, and you will most likely never need it. I have a JetBoil, Grayl water filtration bottle, fire starter, and plenty of food on board the Adventure Vehicle just to drive to the shop 5 minutes away; a winter trip over the Cascades has me outfitting like the Arctic Circle is the destination.
If you decide to brave the winter weather this weekend, be prepared, be careful, and have fun. I now have to explain to Josh why his blizzard was canceled because of my proactive purchase. Maybe I should wash the Adventure Vehicle this morning...