Welcome to Royal Treatment Fly Fishing!
Login
Log in if you have an account
Dont have an account? Register
Two Americans Visit Northumberland
27 Jun 2022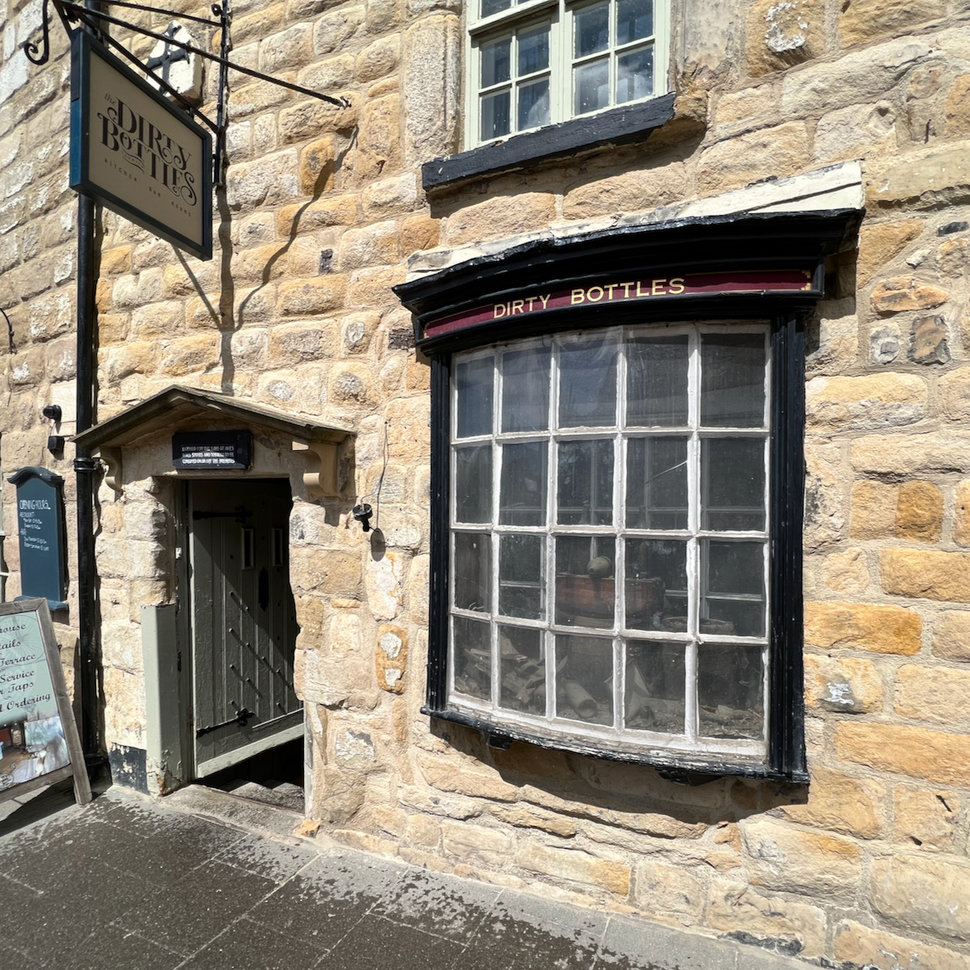 It started with a photo of the Hardy shop in Alnwick, which Jennifer posted on social media. I'm not sure why, but I commented by saying that if you ever visit the area, I would be more than happy to show you around. One day, hopefully, Jennifer replied. Just one of those moments that usually just pass by, or so I thought.
Two weeks later, I got a message that Jennifer and Joel had been invited to the Hardy 150th Anniversary at Alnwick Castle, to which I replied that the offer still stands.
Messages went back and forth, and they accepted my offer to collect them from Newcastle airport. I said I will wear an orange Hardy cap that we are all familiar with, so they would recognize me as we had never met before and only communicated on social media over the last 3-4wks. What could go wrong?
As I waited for passengers to appear through international arrivals, it felt like I was waiting on family or friends returning from holiday. I need not have worn that cap; we instantly recognized each other.
The drive from the airport to Alnwick was like being with friends rather than strangers. Personally, I quickly felt at ease and started pointing out landmarks on the 40min drive. Traffic was light, with it being a Sunday afternoon.
We had already organized that I would show them part of Northumberland the following day. So I had an idea of what I thought may be of interest, but also aware that they were two strangers, and other than antique Hardy tackle, no idea of their interests, and I could easily get their holiday off to a bad start.
On the drive to the hotel, I suggested that if they felt up to it, we could do a quick tour of Alnwick and benefit from the quiet streets a Sunday would offer. I had no planned itinerary. I had never done a guided tour before, and I did start to get a little more concerned. Should I keep my mouth shut and take them to their hotel? The thought did cross my mind.
My first stop was the Hardy factory at Willowburn and my experiences as a young boy with my father visiting the shop and doing factory tours. The casting pool is now overgrown. They appeared to love my tales while still taking in their surroundings. I need to check that that old Hardy sign is still above the door the next time I pass. They were both in love with it, even with the paint flaking. Patina. A word we would all often use during our time together.
From Willowburn, we drove into Alnwick town centre. I pointed out the house where Lawrence Hardy once lived and asked if they wanted a closer look. YES, Please. They were both out of the car and taking photos before the wheels had stopped turning. I guess it was then that I realized these two Americans were Hardy daft, and I started planning where to go. Parked up, we headed to Paikes Street where the first Hardy factory was located. It was here I began to learn of Joel's love of street photography. From Paikes St. we set off to Bondgate Without and to the second Hardy factory and that famed black and white photo with Lawrence Hardy standing outside that bay window. We then set off to the castle, through the quirky back streets of Alnwick and the equally quirky Dirty Bottles pub. Getting near the vantage point of the castle, I asked Joel and Jennifer not to look back over their shoulders until I gave the ok. I am not sure where I got that thought from, but it worked. Their reaction and facial expressions were priceless as we stood on the bridge between the two Percy Lions, spanning the river Aln, looking at Alnwick castle. It seemed they could have stood there all day taking in the view, but jetlag was going to catch up with them soon, and hunger was starting to raise its ugly head. Fangry. A new word along with donkeys! We set off to their hotel and planned a time to meet the following day. I can't speak for Joel or Jennifer, but I forgot that I only met them 2hrs earlier for the first time.
That evening I did give a bit of thought to what I could show them of Northumberland. Castles. What American does not love castles? Every time I was near our castles as a child during the summer months, there always seemed to be more Americans than locals.
Monday started with a visit to the Hardy Store and Museum in Alnwick. It was then that I discovered they both love bamboo rods. A quick phone call to a friend and the next stop-off was arranged. My planned itinerary was now fluid. Gladstone Fly Rods was the next stop. Callum used to work for Hardy and is the last master rod builder to emerge from the famous name. Unfortunately, my next on-the-move idea came to nothing as another friend was unavailable to visit. Ken Middlemist. The last Hardy fly dresser and a man who worked at the second factory at Bondgate Without. The next stop was Alnmouth and the former home of JJ Hardy and the estuary where he built his platforms in the mud to practice his casting, as mentioned in the book by Jim Hardy, The House the Hardy Brothers Built.
For now, that was the end of the Hardy tour and onto the castles. Walkworth, after a walk along the river Coquet pointing out the old salmon fishing spots; Grandstand, Clarty hole, the White Posts. As we walked and talked, I had completely forgotten that less than 24hrs ago, we had first met. More castles came and went. Dunstanburgh and I was now looking at things I had seen many times through tourists' eyes as they both marveled and wondered at the old structures in front of us. How did they do that, being a common query. I had never thought of it, having grown up and being used to seeing them. More questions than I could ever hope to answer. The best and most impressive castle was left to last; at least that's how I see Bamburgh castle. Again, I asked them not to look, please look down, I requested, and there was no query from Joel or Jennifer; I then felt they were trusting me. I swung the car into the car park opposite the castle, as far back as possible. OK, you can look. I have no idea how to put into words their reaction, but I loved it. We did not spend time here as they were staying at a B & B in Bamburgh the following day, and I did not want to spoil it for them.
Long drive south now. Well, long for England. 30mins and a drive following the banks of the river Coquet to Paperhaugh (Papa Hoff). It's a place I fished with my dad and where I taught my son Dan to fish the fly. Trout were rising and we all wish we had a rod and time to fish. Back in the car and 5mins downstream to Weldon Bridge and the Anglers Arms. More Hardy history. A pub I have visited hundreds of times for a quick pint after fishing with my dad and now with Dan. I took this place for granted but the response from Joel and Jennifer will make me always think of them any time I call in there for a pint.
For the next few days, I followed my friends on social media eagerly looking forward to their next post and photographs. They never disappointed.
Sunday. Their last day and Dan was to join us. No Hardy history, just showing a little more of Northumberland and a friend Kev who wanted to give them a little memento. A Hardy kidney spoon and a yellow belly devon minnow from around WW11.
Then I decide to show them my home village. Just a quick stop I thought. Joel had other ideas as he made friendly chat with Mark at the Lifeboat Station. Then on to Newcastle along the keyside before heading to my home and a bite to eat before they went to the hotel and an early morning flight.
I asked Carol my partner what she thought of Joel and Jennifer. Her answer was the same as mine. So easy to get on with (even though Carol was lost when we talked Hardy) and as if we had known them a long time. This was a meeting that had disaster waiting at every corner, yet the complete opposite happened. New friends made.