Welcome to Royal Treatment Fly Fishing!
Login
Log in if you have an account
Dont have an account? Register
Trout Bum Road Trip ~ Part 1
01 Sep 2021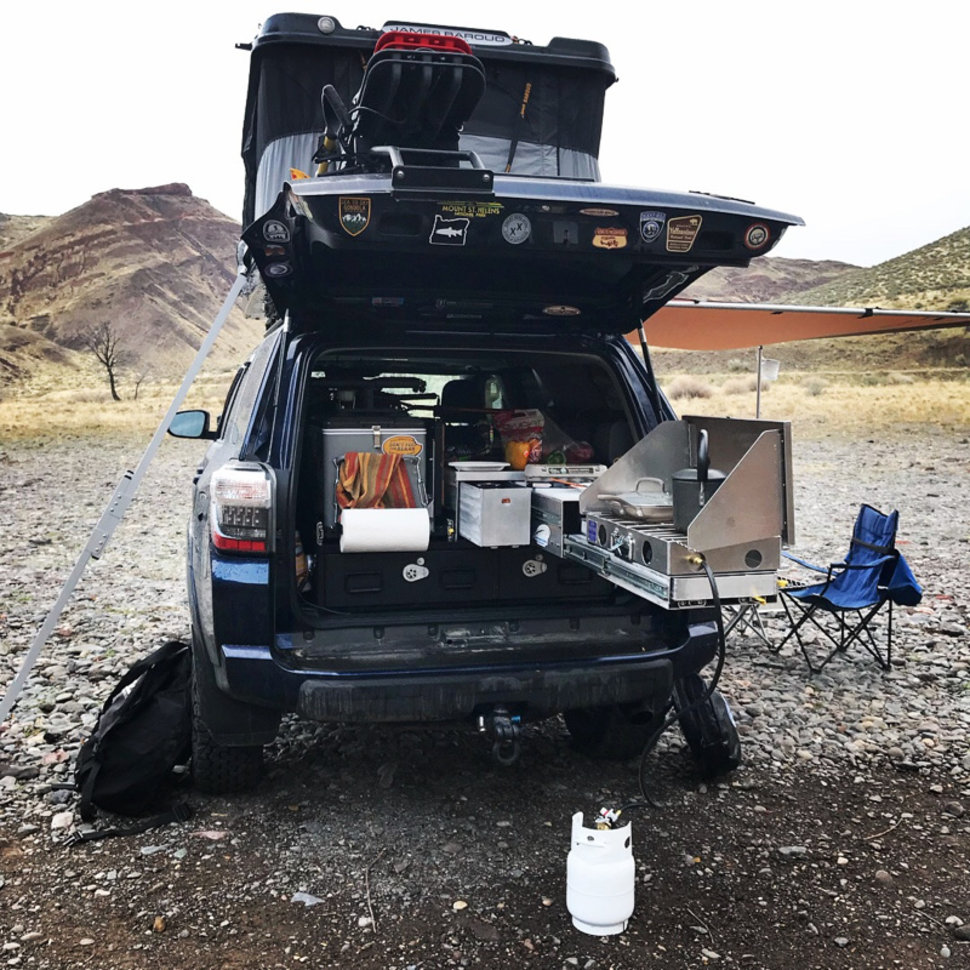 Family lore and founded history tell the tale of one Jerome Bonapart La Follette, who brought his family to Oregon in 1862 in what was proclaimed to be one of the first wagon trains pulled west by strong draft horses. As horse flesh was Jerome's stock and trade, it follows that this was the family's means of conveyance to what would become my ancestral home. So, while my history can be traced to the south of France, Oregon is where my roots are deeply buried.
In researching the past, I have learned much about myself, explaining some of the traits that have molded my personality and life. You see, Jerome was an adventurer, born to explore new places, carrying his history in his deeds and accomplishments. Building something for his family, but at the same time feeding his need for adventure. Likewise, his great-great-great-grandson feels the same pull at times, loving his home life but longing to see new places while adding memories to his history.
I have always loved to travel by car, clicking off the miles while seeing the world at eye level. Flying is fine when miles need to be covered, but I am much happier if I can get there on the ground. Also, it's a lot easier to find places to fish.
Building what has become known as the Fly Fishing Adventure Vehicle (FFAV), or Scruffy, as I like to call him, started as therapy, focusing on something other than my business and the circumstances that kept me close to home. It was an escape pod, if your will, opening the door to glimpses of what my heart truly needed. When I took delivery of my third Toyota 4Runner, I had no idea where it would take me, but something was stirring deep inside, and I let the process lead. First, I added lockable storage for my gear, then set off to explore Oregon and my family history.
Extended stays in Central Oregon required cooking and sleeping options, so a kitchen was added to facilitate those requirements, while a makeshift bunk kept me dry inside during overnight rain. Fishing trips refined the kit, but soon I discovered I didn't fold as easily at the age printed on my passport, so a rooftop tent was added. Sleeping above the ground away from the creatures of the night proved to be very relaxing and extremely comfortable, making more extended expeditions enjoyable.
I'll not bore you with the details of all the mechanical improvements I've made over the years. It is sufficient to say that Scruffy is a very capable platform with suspension and braking upgrades, recovery gear, auxiliary lighting, and a deer-resistant bumper, a modification necessitated by an early morning encounter with a large buck in rut. Even with all that, there is still room for improvement, and before our departure, the rear suspension will get additional upgrades to smooth out the trail ahead.
Circumstances and needs change; when Jennifer entered my life, I hoped she would embrace this need to explore and find the FFAV comfortable enough to join me on the road. I had nothing to worry about; she loves our home in West Linn but loves to fish and explore as much as I do. The 4Runner required a few modifications to increase comfort for two anglers and their gear, and at one point, we had a Sprinter Van on order, but the 4Runner continues to evolve and still fits our needs.
Stuffed inside of "Scruffy" is a 12 Volt Engle refrigerator powered by a secondary battery under the hood. Alongside, the custom kitchen unit is the second generation that I designed and had fabricated in Oregon City from aluminum. It features a slide-out countertop, a two-burner stove, storage for utensils, and a small pantry. In addition, we carry 3 gallons of pressurized water for clean-ups and additional potable water for cooking/drinking. All are tucked into a vehicle that can go almost anywhere.
Each adventure requires different gear, so the passenger compartment changes with the season. Food, camp gear, safety equipment, and personal items are organized in bear/waterproof containers and dry bags for easy access.
Restful sleep is found in the Jame Baroud tent attached to the roof rack and accessed by a sturdy ladder. A memory foam mattress, pillows, cotton sheets, and cozy blankets are a testament to the comforts carried in our Dusty Road Hotel.
In the coming weeks, we will be sharing our preparations and planning as we set out on the Ultimate Trout Bum Road Trip. The adventure continues...