Welcome to Royal Treatment Fly Fishing!
Login
Log in if you have an account
Dont have an account? Register
Triple Double Take Two
26 Nov 2021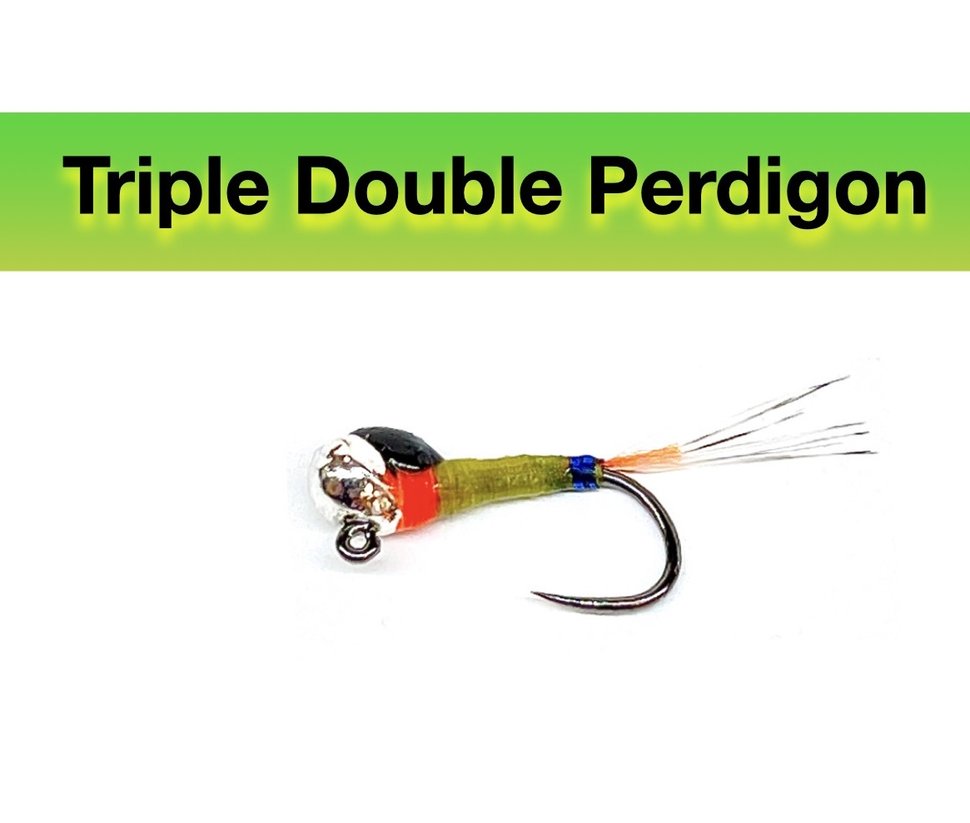 If you read the newsletter you might have read last week that I had a little technical difficulty making my fly tying video for the Triple Double Perdigon. So I put up a recipe of one variation, that one was for the Chartreuse and Pearl version. So this week I changed it up and did another version, Blue and Light Olive.


The Triple Double Perdigons have been very successful for me this past year. The flashy butt, hot tail, and hot spot collar all seem to be good triggers for enticing trout to strike. I know this fly has a few more steps than my usual flies but it's still simple and it's deadly effective.
One thing that is a change up is that I'm using the new Fulling Mill Tungsten Drop Beads. They have been around in one shape or another for a while but this version is a bit more refined. They have a smaller hole, one side is less cupped so it doesn't cover the eye of the hook, and they are about 20% heavier than slotted tungsten beads. And the other cool thing about these beads is they can be used on any hook to make them into a jig style, so they will ride bead down and point up. 


Recipe:
Thread: LT Olive UNI 6/0
Hook: Size 14 Jig Hook
Bead: 3.5mm Silver Drop Bead
Lead Wire: 6-8 Wraps .015
Tail: Grizzly Coq De Leon
Tail: Glo Brite #4
Butt: #16 Blue/Copper UNI Mylar
Body: LT Olive UNI 6/0
Collar: 10/0 Veevus FL Orange Thread
Coat Body With Solarez Bone Dry UV Resin
Wing Case: Black UV Resin