Welcome to Royal Treatment Fly Fishing!
Login
Log in if you have an account
Dont have an account? Register
The Royal Treatment
06 Mar 2019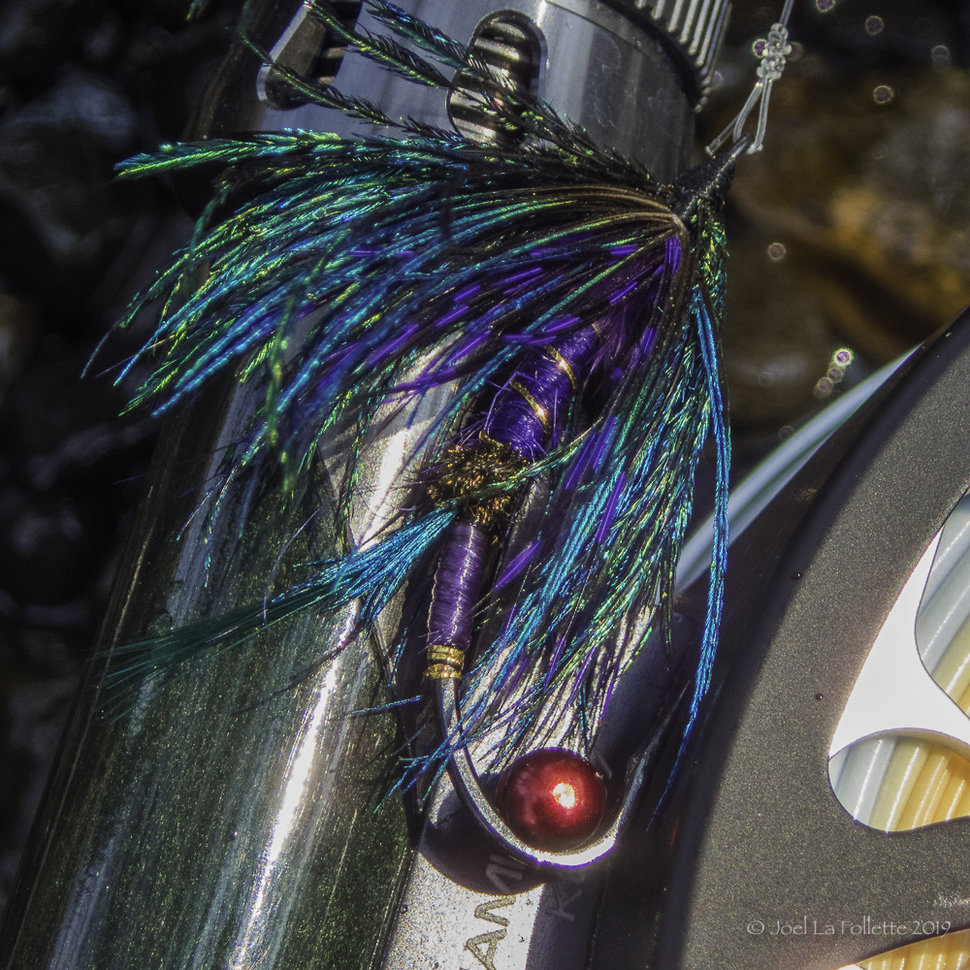 Hook: Daiichi 2151
Tag: Gold French Tinsel (small)
Butt: Purple Floss
Tail: Pheasant crest (dyed teal green)
Second Butt: Peacock herl spun in dubbing loop
Body: Purple yarn
Rib: Gold French Tinsel (small)
Under hackle: Purple philoplume from pheasant rump, spun in dubbing loop
Hackle: Purple Guinea under with blue Peacock breast feather over
Wing: Peacock Sword
Throat: Peacock Sword
Start your thread near the rear of the hook and tye in a short tag. Move the thread forward and tye in floss for butt. Wrap to the tag then back. Tye in tail.

Spin peacock herl in a dubbing loop and wrap for rear of body.

Tye in tinsel for rib then move thread forward and tye in yarn.

Wrap yarn back to the herl, then forward again. Wrap rib.

Tye in philoplume and spin in a dubbing loop. While wrapping, stroke the feather to the rear with finger and thumb before each turn.

Hackle with purple guinea, then peacock breast feather.

Tye in a short clump of peacock sword for the throat and a longer clump for the wing.

Trim sword butts and whip finish.
The Royal Treatment was born on the banks of the Deschutes in 1995. Since then many fish and anglers have fallen for it's natural beauty. Enjoy!