Welcome to Royal Treatment Fly Fishing!
Login
Log in if you have an account
Dont have an account? Register
The New Winston ALL
31 Mar 2021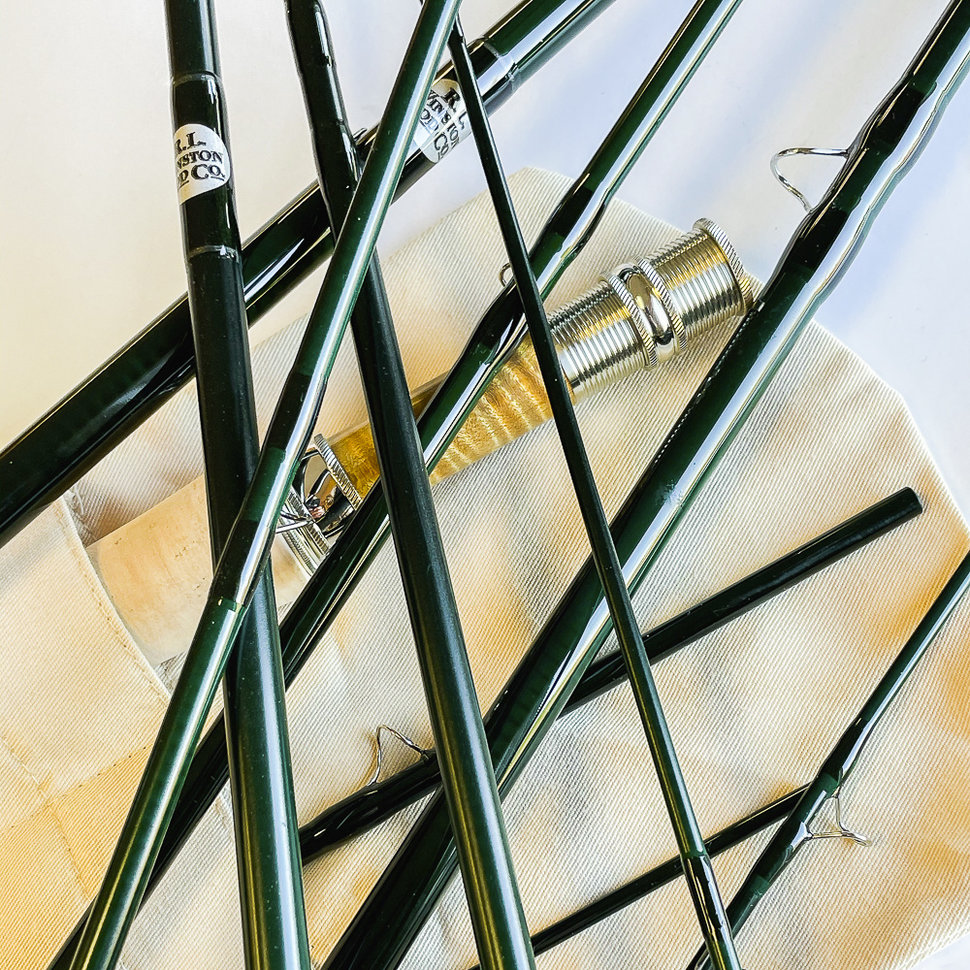 Finally, one rod that does it ALL. The Winston Fly Rod Company has cracked the code in rod design and is offering a rod that is right at home on Spring Creeks, Bonefish flats, and ALL waters in between. Need a 7-foot 3wt. willow wand to cast minuscule BWOs to sipping Trout in the morning and a 9-foot streamer boomer in the afternoon? No worries! The New ALL can handle it. Simply change out the tip, butt, and midsections, converting your dainty 3wt. into a monster slab taming 7wt. in seconds.
Doing a little Deschutes Redside fishing bookended by Spey casting for Chromers in the morning and evening? The ALL converts from a 9 ft. 5wt. Trout stick to a 12, 13, or 14-foot Spey rod with just a few changes in componentry.
Designed and built, in Twin Bridges Montana, and field-tested around the world, the ALL is the brainchild of a group of rocket scientists at the intergalactic research center in Waterloo Montana, formally known as Area 27.
Featuring a patented internal/external ferrule system and proprietary space-air crystalline filaments wrapped in crystal flash and impregnated with micro-methyl lithium balloons, the ALL is super-light and every bit a Winston.
Freshwater or Saltwater, there are no limitations with the new ALL from Winston. Pre-order yours today! Delivery scheduled for April 1st, 2022.
New Winston ALL from Joel La Follette on Vimeo.
And of course, you'll need a new pair of Waderhosen!
Are you tired of getting Gray Poupon on your board shorts? Simms has introduced the latest in wet-wading apparel, the Waderhosen. Stylist, yet practical, the Waderhosen is sure to revolutionize your summer-wading gear.
Crafted in Boseman Montana, from a proprietary breathable fabric made of blended butterfly silk and Yak hair, the Waderhosen is super-soft against your bare skin and features a rugged, earthy damp-Yak fragrance when wet.
Join the revolution, and make a statement this summer when standing out in the icy waters of your favorite Trout stream. Order your Waderhosen today! Custom sizes available!