Welcome to Royal Treatment Fly Fishing!
Login
Log in if you have an account
Dont have an account? Register
The Magic of Solitude
12 Aug 2020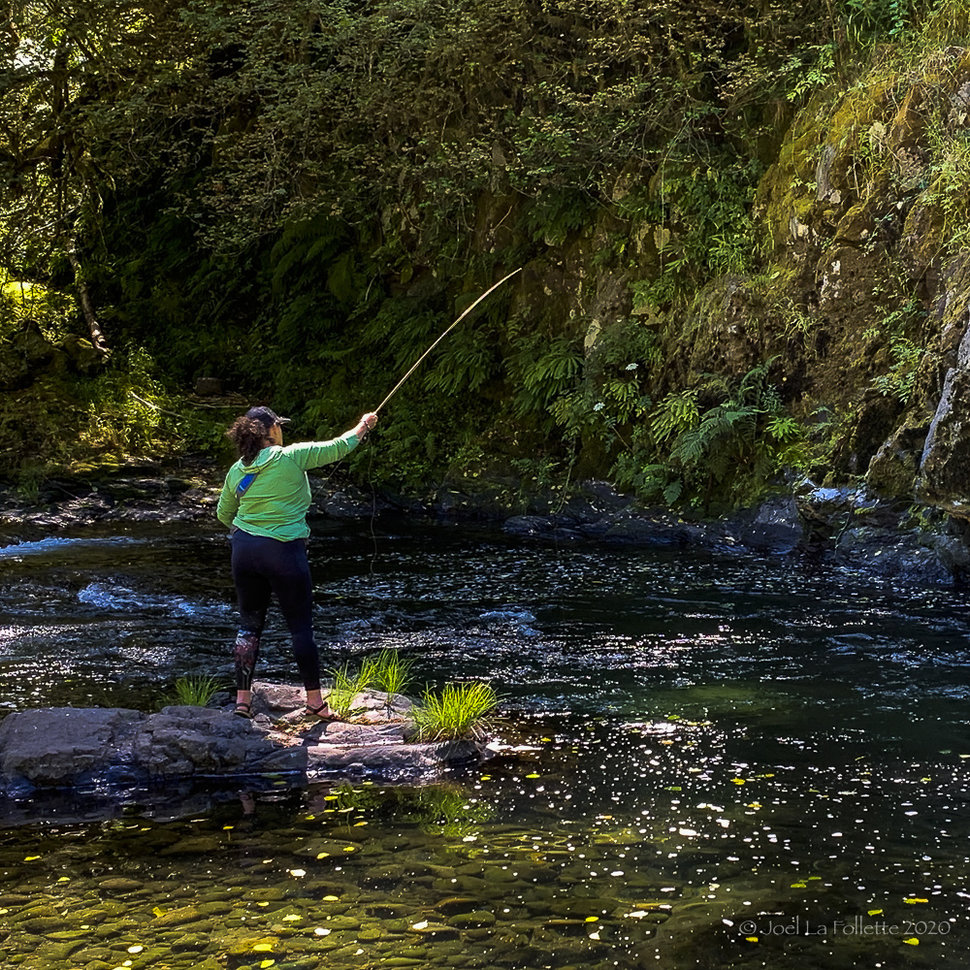 Having emerged from the COVID time-out, many Oregonians are hitting the road to enjoy the fresh air and wide-open spaces of our state. Add in the folks from surrounding states, and things have been a bit crowded in the more popular destinations. That's not to say that solitude is unattainable, you just have to work a little harder for it.
This past Monday, Jennifer and I packed our lightest bamboo rods, vintage Hardy reels, and other miscellaneous angling paraphernalia into the Adventure Vehicle and pointed it to the West. Without any particular destination in mind, we headed out in search of a little peace, quiet, and native Cutthroat Trout.
The Coast Range of Oregon is a labyrinth of old and new logging roads that follow ridgelines and stream-beds, built for extracting timber from the coastal forest. It would be easy to find oneself one wrong turn away from lost without a good map or navigation system. We had both.
Starting our adventure at a familiar stretch of a reasonably accessible stream, we were surprised to find it abandoned. We spent a few hours casting to shady spots and likely hangouts without much success. Distractions were everywhere as Cedar Wax Wings flittered in the maples lining the river, and back-water pools filled with tadpoles and salamanders pulled us like kids away from our quest. In reality, these were treasures and added to the day.
Following the gravel road high up to an overlook, we stopped for lunch at a spot where the topography brought a fresh salt-scented breeze up the canyon. We enjoyed toasted cheese sandwiches and hot corn chowder from the 4Runner kitchen while taking in an inspiring view.
With the kitchen cleaned and the awning stowed away, we started our traverse to an unknown destination. Dropping into a shaded valley, the crystal waters of a small stream beckoned, and soon we were wading in much colder waters. Native fish greeted our flies on most well-placed casts, their markings, and colors the purest of art. Sunlight added a sparkle of magic to the water, painting the scene in shades of green, gold, and silver.
Time passes far too quickly on days filled with the quietness of the forest and the stream's song. We tucked our gear away with the memories and navigated home in the fading light.