Welcome to Royal Treatment Fly Fishing!
Login
Log in if you have an account
Dont have an account? Register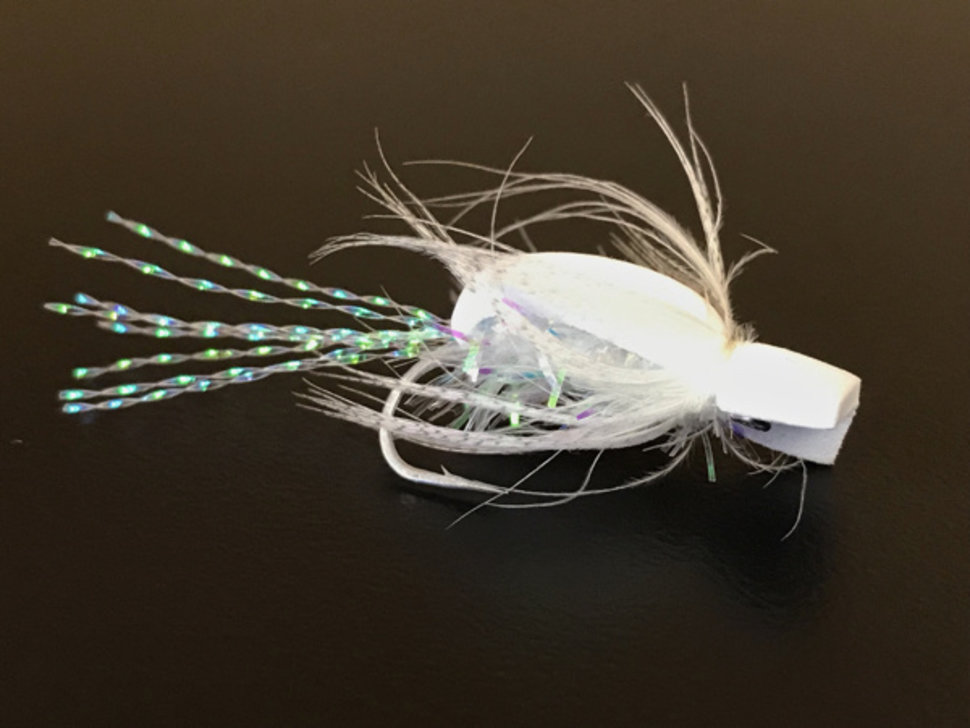 There is nothing that can get your blood pumping faster than a explosive topwater take from a piscatorial predator. For many, fishing on the surface is the ultimate test of their nerve and angling skills. While it takes dedication to commit to surface presentations, the payoff is well worth it. 

Most species of fish will take food off the surface under the right conditions, but to chug a Gurgler over likely holding water can bring grabs that are relived around campfires and tying benches for years. 

This simple pattern can be tyed and used in both salt and freshwater for Trout and Bass, to Tarpon, Snook and everything in between. Just make sure the hook and your heart can take it.
Hook- Gamakatsu SC15- sz 4
Thread- UTC 140 White
Tail- Pearl Krystal Flash
Back- White 2mm Thin Fly Foam
Body-Pearl Estaz
Collar- Mallard Flank Natural