Welcome to Royal Treatment Fly Fishing!
Login
Log in if you have an account
Dont have an account? Register
The Coastal Cutthroat of Puget Sound with Blake Merwin
04 May 2020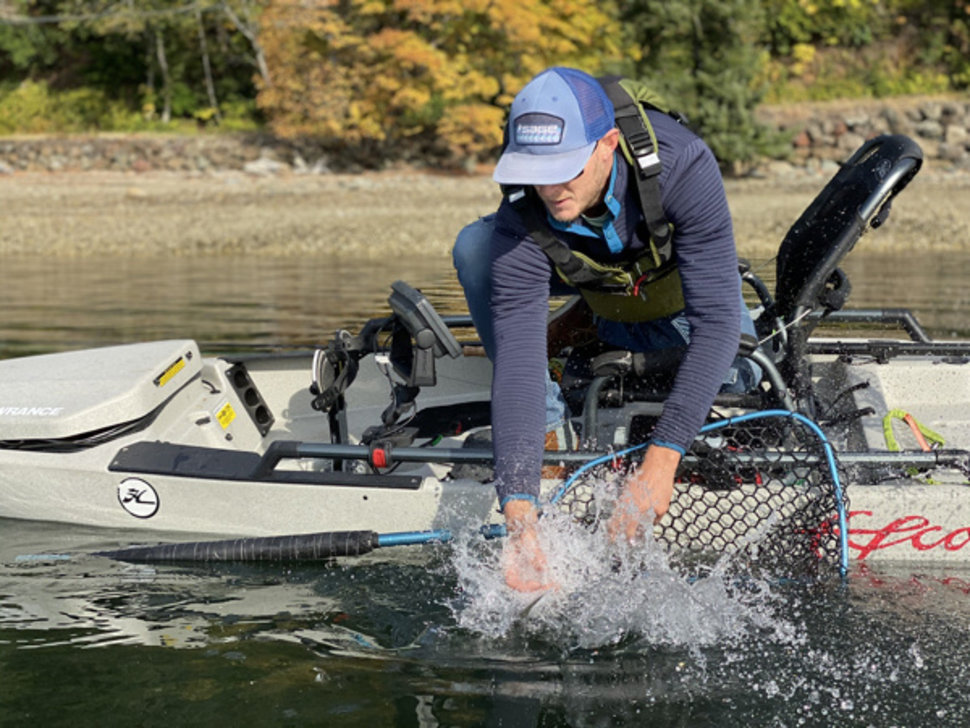 Similar to their steelhead cousins, the coastal cutthroat of Puget Sound make a saltwater journey as well. It may only be a dozen miles rather than twelve hundred, but nevertheless, they are a trout that spawns in freshwater and lives most of its life in the saltwater. These peculiar fish don't prefer to venture into the big deep water but stay nearshore in the inter-tidal zone. This means the fish are shallow and accessible to fly anglers casting from the beach, as well as anglers fishing out of kayaks and skiffs.

Our guest this week, Blake Merwin, owns and operates the Gig Harbor Fly Shop, located at the epicenter of Puget Sound cutthroat fishing. He has fished and guided for cutthroat the better part of two decades. He enjoys targeting cutthroat from a pedal drive kayak, and if they're willing to come up, with a topwater fly.

This presentation was recorded live on May 9th, and is now available here in our Zoom Rewind...