Welcome to Royal Treatment Fly Fishing!
Login
Log in if you have an account
Dont have an account? Register
The Chumpy Fry
05 May 2020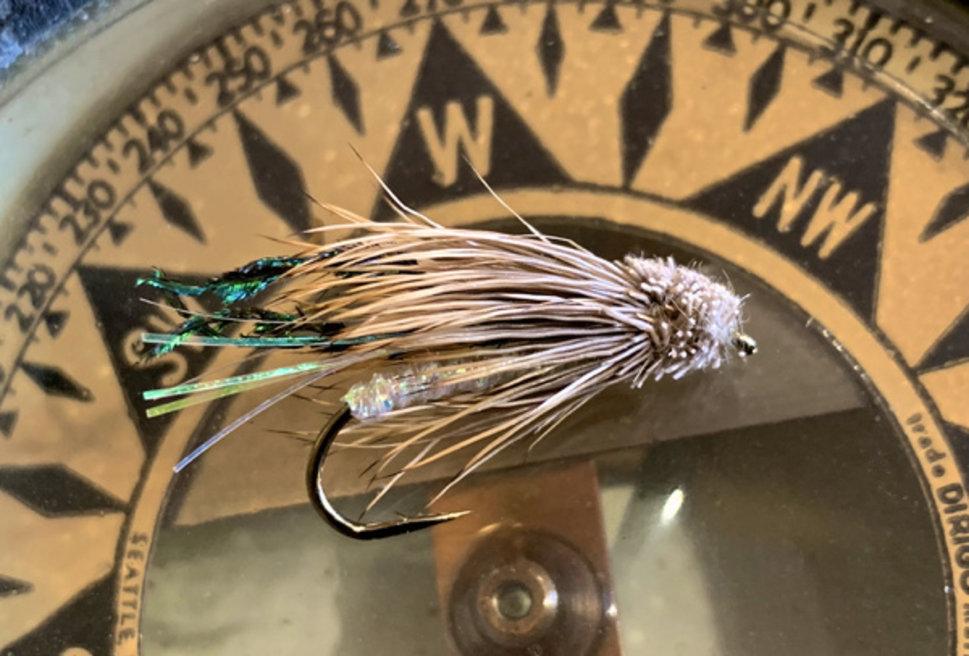 Here in Oregon, the Deschutes Salmonfly hatch ranks number one with resident anglers who survive the dreary winter months tying their favorite representation of this monstrous insect. These patterns range from the ultra-simplistic to the uber-realistic and all points in between. Then, after a few short weeks, it's over.
Our friends to the north in the Emerald City and the surrounding area have saltwater at their doorstep and take advantage of the opportunities almost year-round without focusing on any particular hatch, as insects rarely come into play. Yet, with 1332 miles of shoreline to ply in search of Searun Cutthroat and Salmon, anglers do get excited when salmon fry emerge from the small feeder creeks and streams to make their way in the salty world of Puget Sound. With a myriad of forage available at any given time, the addition of teaming schools of bite-size fry makes for feeding frenzies up and down popular beaches.
The Chumpy Fry is a relatively simple pattern that covers the Salmon fry hatch (not to be confused with the Salmonfly hatch) and can be fished when any carnivorous salmonid is the target. Presented on a sinking line and retrieved with short strips is the standard method for tempting strikes from ravenous Cutthroat, but the Chumpy Fry can also be swung on a floating line just below the surface during a tidal change or when angling a coastal stream. Since it's a fish-eat-fish world out there, having a few Chumpy Fry in the fly box is always a good idea.

Hook: Daiichi 1710 Sz 8
Thread: Tan
Body: Pearl Mini Braid
Wing: 3-5 strands of Flashabou
Mixed with Peacock Sword
Head: Spun Deer Hair