Welcome to Royal Treatment Fly Fishing!
Login
Log in if you have an account
Dont have an account? Register
That Loving Feeling
18 Jan 2023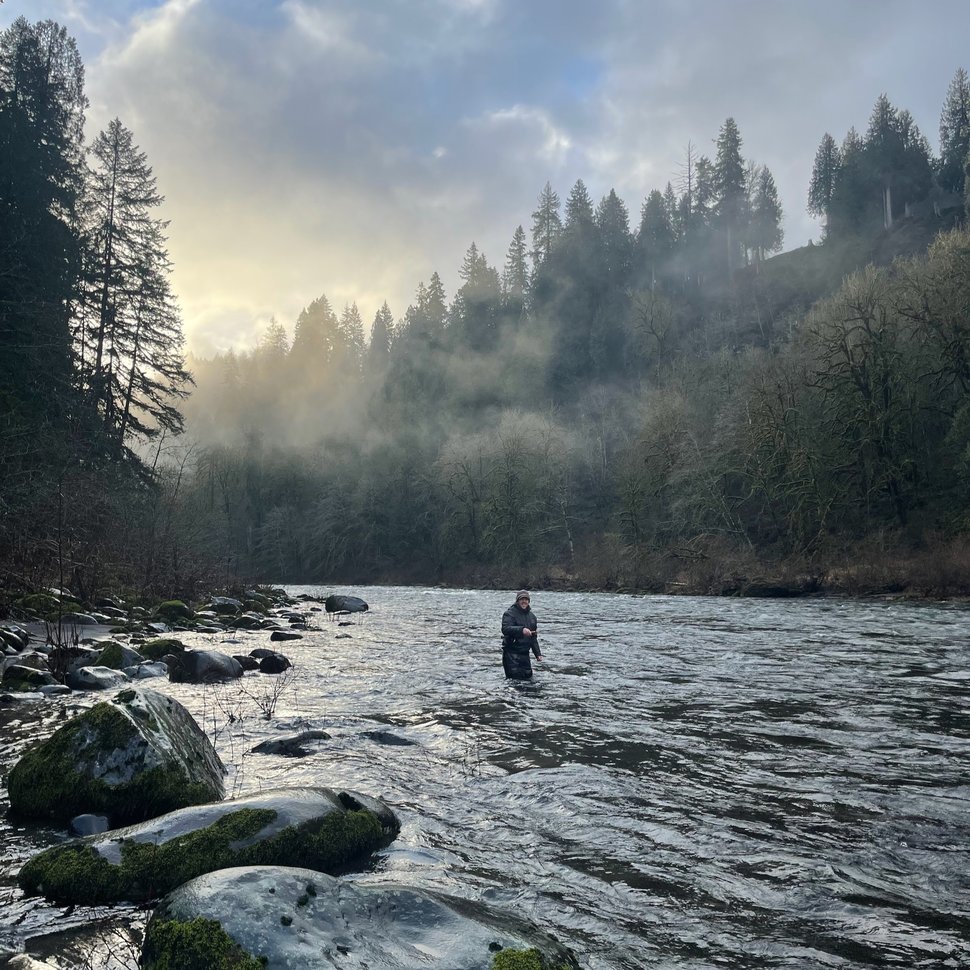 It's another week, more days on the water. It seems like it's been raining a lot, and our local river should be high, but they aren't. Snow levels in the cascade have been low, and when that's the case, just about no matter how much it rains, the river barely fluctuates. 
The coast range has been a little wetter, and the rivers have been a little bigger over there. It looks like we are going to dry up this week a little, and that should put all of those rivers into great shape. 
There has been pretty steady traffic on both the Sandy and Clack, and there seem to be quite a few hatchery fish around, and some of them are quite big. Sadly my boat didn't find any fish on either day. My good friend Sam Sickles sent me a text after the second day to console me "You've  lost that loving feeling, and now it's gone gone gone…" Yeah, maybe he's not that good of a friend….
But the bottom line is you don't catch them every time you go out, and sometimes you go for a couple of trips or even more without catching any. But sooner or later, you will get one. Have faith in the process because the tides are about to turn. 
On the bright side, both days on the water were great. Lots of casting, rain, sun, friends new and old, hot soup, and lots of coffee. I wouldn't have traded it for anything, and I promise you I'll be doing it again this week, rain or shine. 
Now, if you're looking for something a little more gratifying, the Deschutes might be calling your name. We've been getting a lot of reports back about how good it's been over there. The Metolius and the Fall have both been reported to be good as well. 
Whatever you do, set aside some time for yourself and get out on the water.