Welcome to Royal Treatment Fly Fishing!
Login
Log in if you have an account
Dont have an account? Register
Swinging into Fall
01 Oct 2020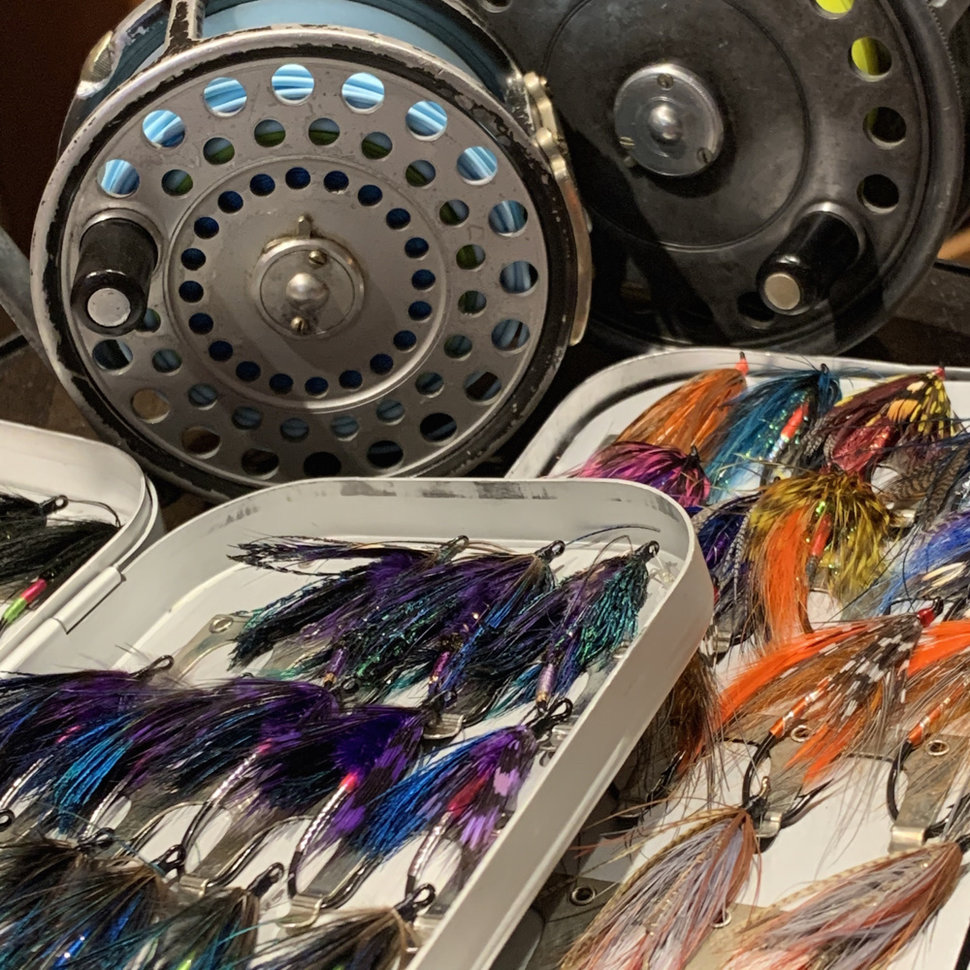 We have stepped over the threshold of fall, greeting cooler mornings and shorter days with boots that never dry. These are the days we make the most of as winter sits offstage. Steelhead anglers are spreading out up and down the Deschutes, while some test the shoulder season on the John Day. Conditions below White River on the D have been unpredictable but should improve as summer slips away. It may be early for a Cottonwood camp out, but you never know until you try.
When conditions cooperated, swingers on the Deschutes not only encountered Steelhead, but fall Chinook seemed to be extra grabby. A prime specimen even fell prey to a Green Butt Skunk presented by one guest of Water Time Outfitters. You just never know what will happen when you step in to cast.
Trout chasers are celebrating the reopening of Metolius campgrounds and our favorite spring creek. Fall Green Drakes and various other hatches are the draw there, but not the only option on the east side. The Crooked River offers Euro Nymphers the perfect venue to practice their craft, while still allowing the Dry Fly purists the chance to stretch their season into the colder months. Caddis, small BWOs, and misc midges keep the menu varied until snow chases us back to hearth and home.
Short rods are an oddity on the Deschutes this time of year as Steelhead take center stage, but Trout fishing has been good from Maupin to Warm Springs as resident Redsides plump up for winter. Rumors are flying in the shop that, at this very moment, our own Fly Czar, Josh Linn, is shepherding a flock of cheerleaders on a Trout adventure under the WTO flag. We anxiously await the report from Royal Treatment's most eligible bachelor.
Locally, Coho and recycled summer Steelhead have been somewhat cooperative on the Clackamas for early risers. One of Jennifer's casting protégés swung up a nice fish on a Royal Treatment recently, marking his first encounter with one of these elusive fish. Fresh winter Steelhead will begin to show up as we close out October, providing the rains pull them in.
Down on the coast, you have 31 days now to chase Trout before regulations park your lighter gear. Salmon are moving into most North Coast rivers, and Sea-runs are hot on their heels. Poking around on the coast with a pocket full of flies isn't a back option if you have nothing better to do. Take a mask and grab some take-out chowder if nothing else.
While this report is general in detail, we hope it inspires you to step out and write your own adventure.  Jennifer and I are off to Steelhead Camp on Sunday, drifting Trout Creek to Maupin with the Water Time Outfitters crew. Meanwhile, Nick and Josh are doing, well, what Nick and Josh do. Whatever it is, it's sure to be a great story and will make a fascinating report next week. Then there's that flock of cheerleaders we need to hear about...