Welcome to Royal Treatment Fly Fishing!
Login
Log in if you have an account
Dont have an account? Register
Swing a litte closer, dear.
20 Feb 2019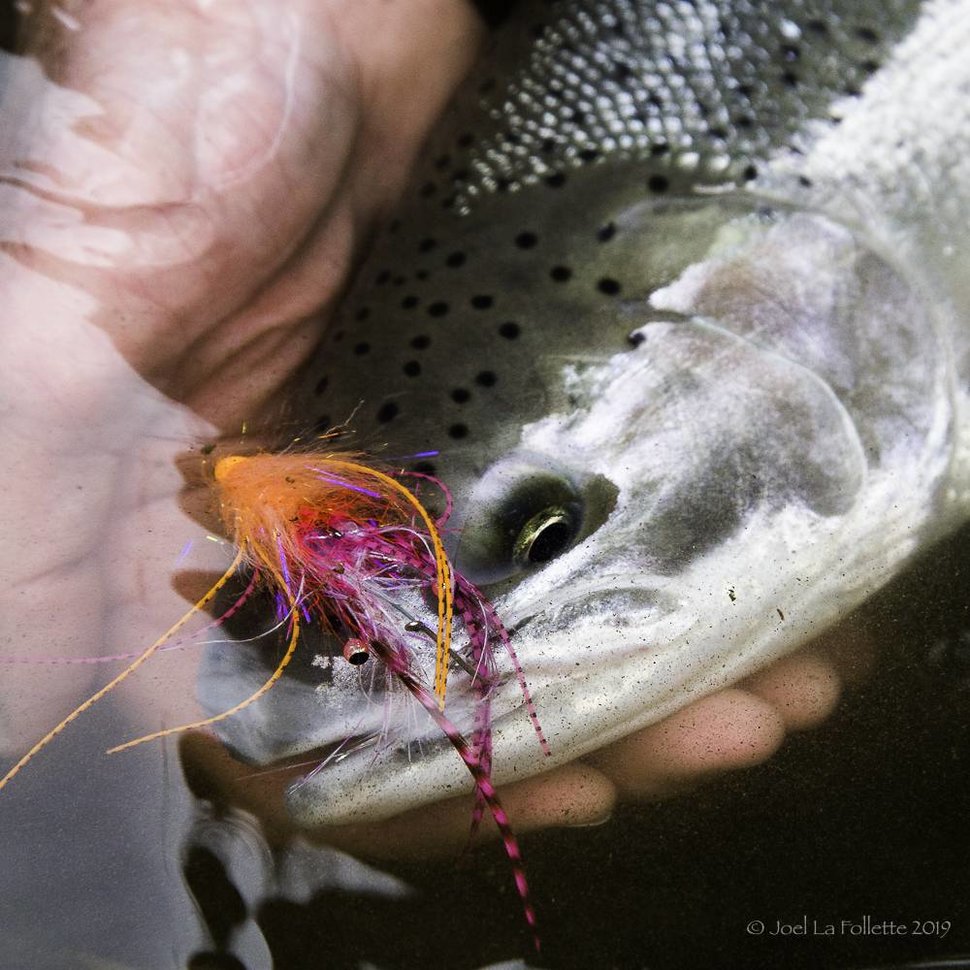 Wet weather usually means our local streams fill their banks and fresh fish fill our dreams. That hasn't been the case lately with most of the precipitation falling as snow in the highlands having little effect on the Clackamas and Sandy rivers. They remain unseasonably low and clear as snow piles up in the mountains. We're still dreaming of fresh fish and there have been a few brought to hand, but a bump in water levels would be nice. Even the Fly Czar is talking about Trout fishing this weekend. That's a bad sign.
The coast has benefited from the southwesterly flow of moisture off the Pacific and rivers from Astoria to the California border have been bouncing up and down with each passing storm. The payoff is chrome if you hit the right river on the right day.
I was packing Trout gear for a little birthday celebration on the east-side when a text came through inviting me to join my friends Rob Perkin and Jay Nicholas on the coast to chase Steelhead. I jumped on the chance to fish with both of these great guys and spend the day in Rob's beautiful wood drift boat, Stella. 
The water was high but dropping and clearing. Perfect conditions for success. We put in and worked our way down the river, pulling over to swing flies in likely spots. Jay was content to let Rob and I fish through the runs while he field tested the look of his feathery creations from the comfort of Stella's bow. 
Nearing the end of our float, I had fished through the final run and was walking back to the boat when Jay's reel started to sing. Rob and I dash upstream to assist and soon a scrappy chrome fish was resting in the net. Jay had been flipping the same short cast from the anchored boat and scored the only fish we saw for the day; proving when the water is high, the fish are in close. Remember that when you're bombing casts to the far side of the river...
Special thanks to Rob and Jay for a great birthday trip and to all of you who stopped in for cake last Saturday...you're awesome!