Welcome to Royal Treatment Fly Fishing!
Login
Log in if you have an account
Dont have an account? Register
Summer Splash
27 Jul 2022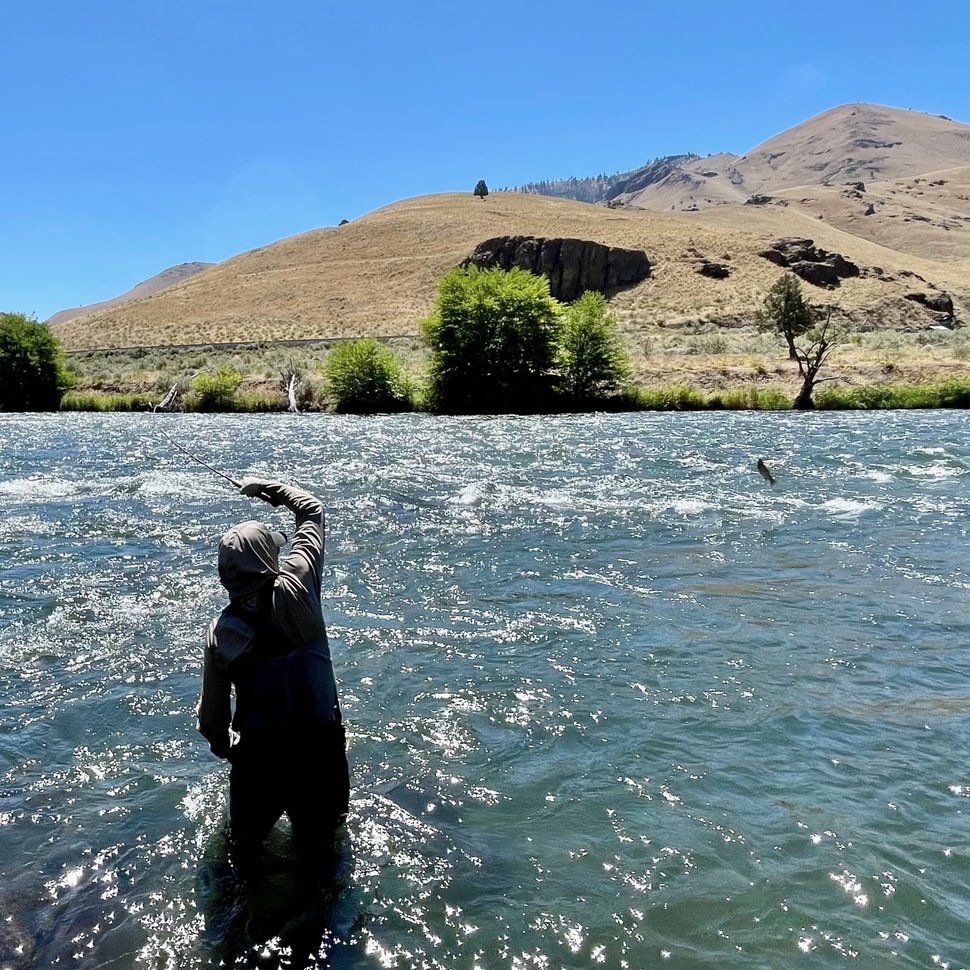 I did a float trip from Warm Springs to Maupin this weekend. It was the beginning of the current heat wave, and the fishing reflected it. Saturday night, the Caddis fishing was lights out. Fish were eating the Caddis really well in broken riffle water and eddy lines. We did also get some on the trout Caddis diet and, of course, the Euro setup. 
As the weekend progressed and the days got hotter, the mid-day fish came to a crashing halt. The best fishing we had was early in the am till about 11:00 and then would kick up again around 4:00 and continue right up till dark. 
My suggestion is if you're thinking about fishing the next week or so, head over mid-afternoon and fish the late afternoon into the evening. The standard Euro nymphs were working well, but I sized down one step. So instead of using 3.8/3.2mm, we used 3.2/2.8. Another thing that helped entice strikes was jigging the nymphs, especially if you were in a spot and you know they are in there. As the afternoon turns to evening, switch to a small Caddis with an emerging pupa dropper to double your chances. Make sure you fish till you can't see anymore. Some of the best action was in the last 15-20 minutes before pitch black. I know it's hard to see your fly but fish a short line and look for fish rising in the proximity of your fly. 
Even though it's hot, fish will acclimate, and fishing will become really good again. Make sure you get some days on the water before summer passes you by. And if you do head to the Deschutes or anywhere else you might think about wet wading, it's a great way to stay cool.