Welcome to Royal Treatment Fly Fishing!
Login
Log in if you have an account
Dont have an account? Register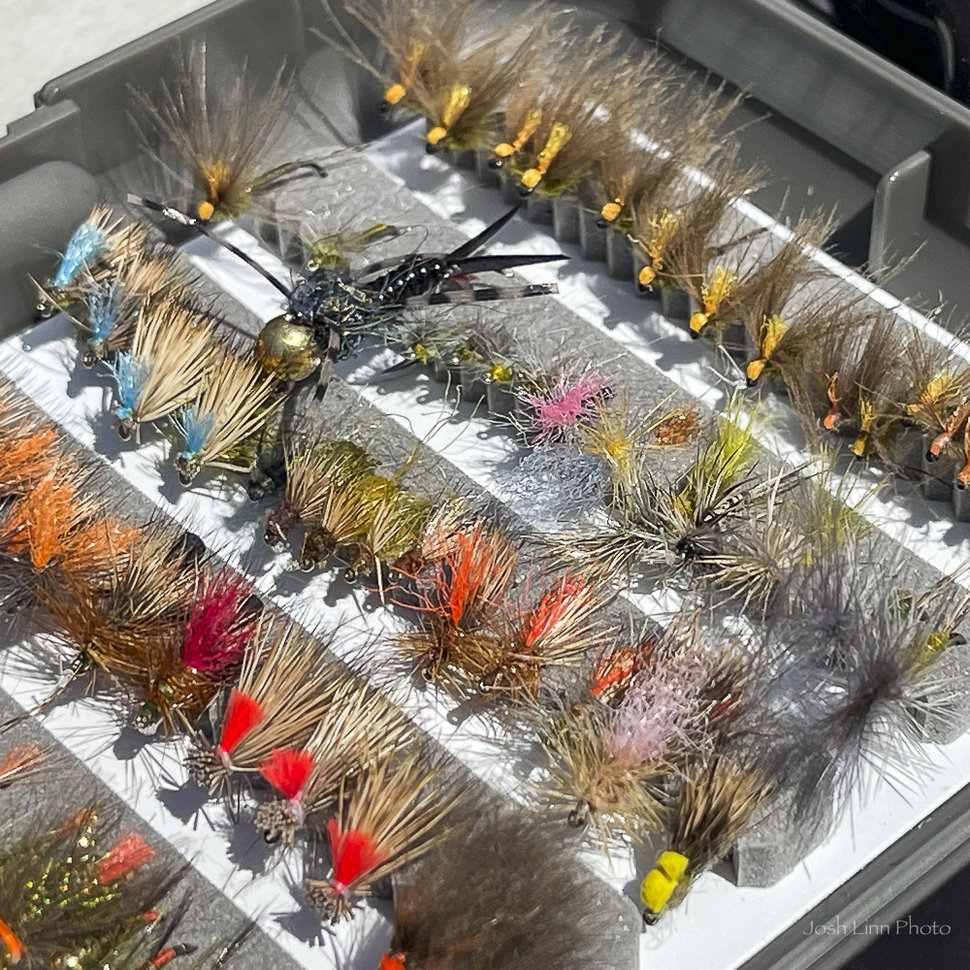 It seems like this has been the windiest summer ever and with the low water and warmer than average temperatures the Deschutes has been fishing really well. Lately, PGE has been letting colder water out of the dam and that's a good thing. Despite the conditions this last week, we had a few days of good fishing. Sunday was really windy and Monday was really nice. Both days we managed quite a few fish on nymphs and a couple even on dries. 
In the morning we fished dry dropper setups, a tan Caddis with a Caddis pupa as the dropper. When the sun got on the water we switched to the Euro nymph setup which was far and away the best. We fished all types of different weights so we could fish all depths of water. 3.8mm with a 3.2mm was a good combo for deeper faster water and in the shallow water, a 3.2mm with a 2.8mm was the ticket. Probably the best fish we caught all weekend was in about 15" of water on a green rock worm. Around 3:00 we started searching the back eddies for rising fish. In some spots, they were coming up really well, and in others not so much. But we did get a few on long 6x leaders with small Sz 18 and 20 blue-winged olive dries. If you stay till dark expect a Caddis hatch and some good dry fly fishing. 
As the days get shorter expect the water to start cooling and the fishing to get better. We should start to see better Caddis hatches and even more BWO's. There's still plenty of trout fishing to be had on the Deschutes so get out there and get it.