Welcome to Royal Treatment Fly Fishing!
Login
Log in if you have an account
Dont have an account? Register
Summer Baking
29 Jul 2020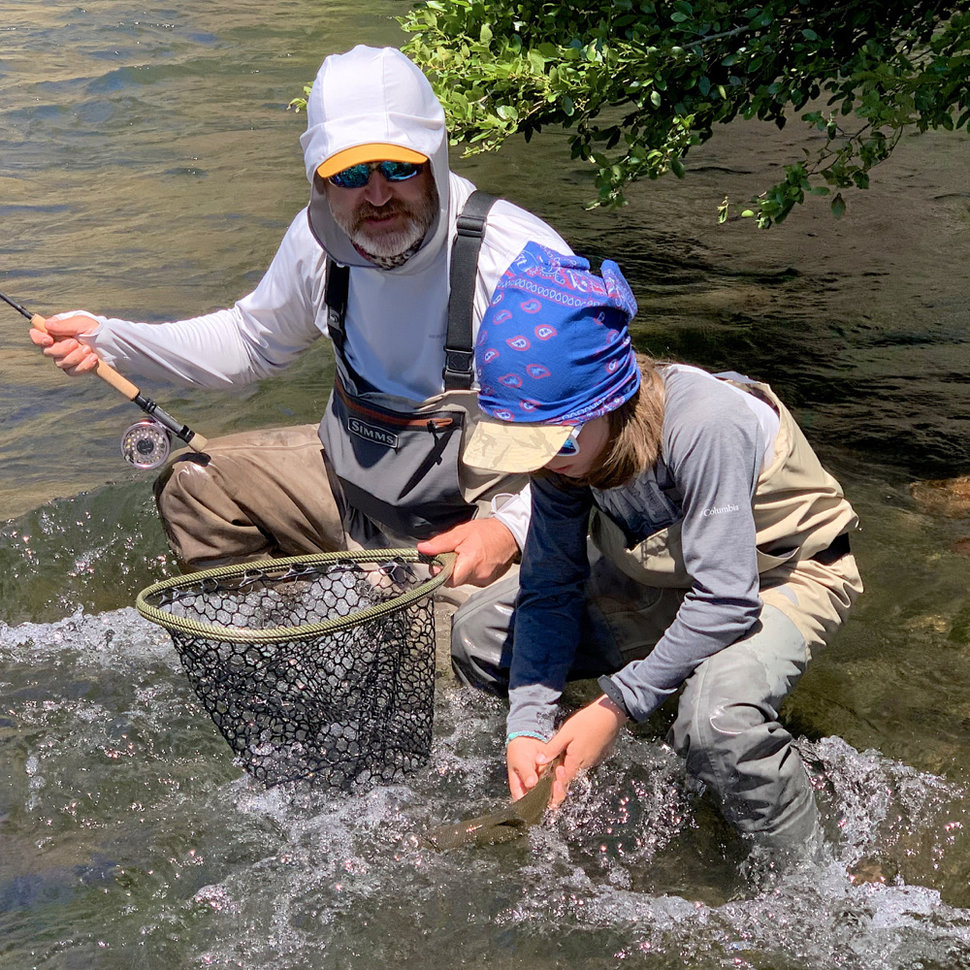 Airconditioners across the state are begging for mercy, but the temps keep rising as we break into August. Standing waist-deep in a cool river or dangling our feet from a float-tube in a high mountain lake sounds like a good plan for the weekend.
While water temps in the lower Deschutes are popping into the unhealthy range for Steelhead returning home; if you must fish for Steelhead, do it early in the morning then take the day off. Hopefully, cooler water will be coming down the D soon when PGE makes their adjustments. Meanwhile, Trout fishing in the upper river is fantastic as Caddis and misc. Mayfly hatches deposit tasty Trout treats in foam lines and back-eddies. When the action goes deep, Euro nymphs are still getting it done.
Josh has been baking in the sun the last few weekends with the Water Time Outfitters crew and fishing was so good when he finished up guiding he rolled through again with friends so he could tug on a few fish. If you drift this weekend, you might see him doing the same thing again.
Nick has been bothering the Trout on lakes near his home in Washington, trying to crack the Hex hatch. He'll be transitioning over to hoppers soon and would love to see your favorite red-legged pattern.