Welcome to Royal Treatment Fly Fishing!
Login
Log in if you have an account
Dont have an account? Register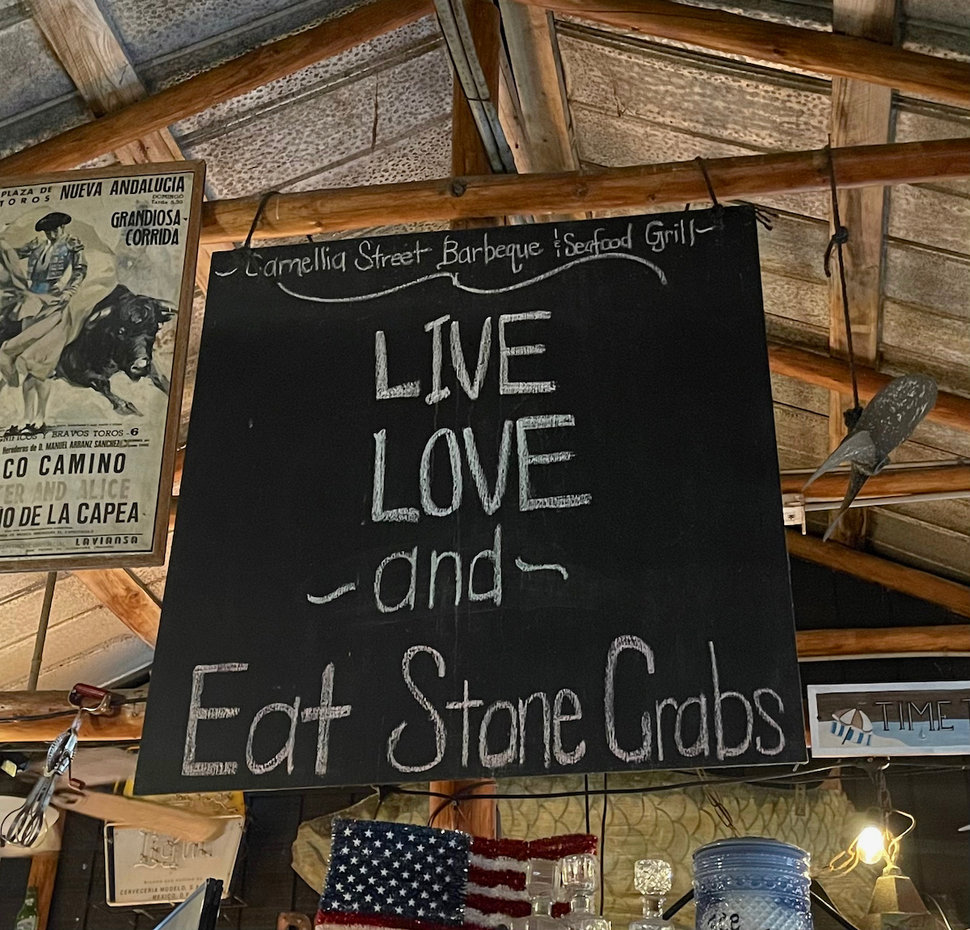 Fishing from a flats skiff is one of my favorite things to do, and if asked I quite often tell people that if I didn't live in Oregon I'd live in Florida. It's been a long time since I've taken a trip to South Florida to fish in the salt, and after a long season of Winter Steelheading fishing, Florida is a nice change of pace. 
A few weeks ago you met my good friend Big Andy, but our group of friends doesn't end there. Tommy is another one in our fishing group, he lives in Jackson and has a place in Everglades City. Big Andy and I met up in Fort Lauderdale and then headed to the west coast to meet up with Tommy. 
During the day it's been sunny and hot with a little wind in the afternoon. And then in the early evening, the sky opens up and it pours down rain.
Friday was our first day on the water. the three of us had a slow start and got on the water around 8:30. We headed south across Chokoloskee Bay and into the backcountry. 
If you've never been to the Ten Thousand Islands or the Everglades National Park you've been missing out on one of the most spectacular places in the US. The Everglades are probably not what you envision, well at least for me they weren't. I envisioned a swamp, but it's not like that at all. The Everglades is made up of all the freshwater draining down from the middle of the state. It's very low so it's tidally affected and mixes with the saltwater from the gulf. The water is very tannin-stained and always has a brown tinge. We fish in big rivers, lagoons, and even on the outside in the ocean. 
We are targeting Snook, Redfish, and Tarpon. we spend about 70% of the time blind casting along the shoreline, trying to put your fly under the mangroves or as close to the bank as possible, and then stripping your fly back out. While we are fishing we are continuously on the lookout for fish that are staged up feeding or cruising. When the waters clear the fish stand out pretty well. 
We got deep into the backcountry and pulled up to our first bank. Tommy hopped up on the polling platform, and I got on the casting deck. I was absolutely rusty from not being out in a long time. After a short way down the bank, I spotted a nice Red crushing the shoreline. I made (finally) a good cast, strip, strip, I see the fish flare its gills and eat the fly. I strip again to set the hook but it doesn't make contact and the fish turns away. Immediately we spot a couple more fish milling about, I make a cast into the middle of them and they all turn and leave. We fish down the bank and no more fish. 
Tommy and I take turns poling the boat and fishing. I haven't poled a skiff in a long time and I suck. But one bank I poled Tommy on ended up being very good. He got 5 or 6 Snook and a Goliath Grouper. I ended up getting 4 or 5 Snook as well. 
The next morning we were out even earlier. It rained a lot the night before, so there was a lot of water draining out of the backcountry so the water was a little muddy with low visibility. We fished all day deep in the backcountry to stay out of the wind and find some cleaner water. We did find a few cleaner bays, and landed quite a few Snook, maybe 12 or 15, and saw/missed/blew up a bunch more. I even landed a little Tarpon. We cast to a few Reds but couldn't get them to eat again, maybe they didn't like the Crab? Again I poled about half the stuff we fished and did a lot better, so for me, that was the best part. 
I forget how hard the casting is. We are fishing eight and nine-weight rods with large-sized streamers or crabs on floating lines. The average cast is 50 feet or so and you're trying to turn the fly over under the bushes with pretty good accuracy.
On Easter morning we were out by 6:30, running while the sun was coming up. The Sunrise out there is so beautiful. There are birds flying, alligators sliding into the water. The sky is typically a fiery red, and if you are lucky the water is like glass. The sights, sounds, and smells in that early morning are amazing. The fishing on our last day was a bust. The water was the muddiest yet and it was hard to find fish. But it doesn't matter. I felt like I had the most successful day because I had a bunch of great sessions poling the boat. 
If you want to do something fun and different that is basically in our backyard fishing the Everglades would be my choice. What a magical place. Like I said if I didn't live in Oregon I'd probably be in South Florida, pole a flats skiff, and eat Stone Crabs.