Welcome to Royal Treatment Fly Fishing!
Login
Log in if you have an account
Dont have an account? Register
Steelhead Camp Report?
13 Sep 2020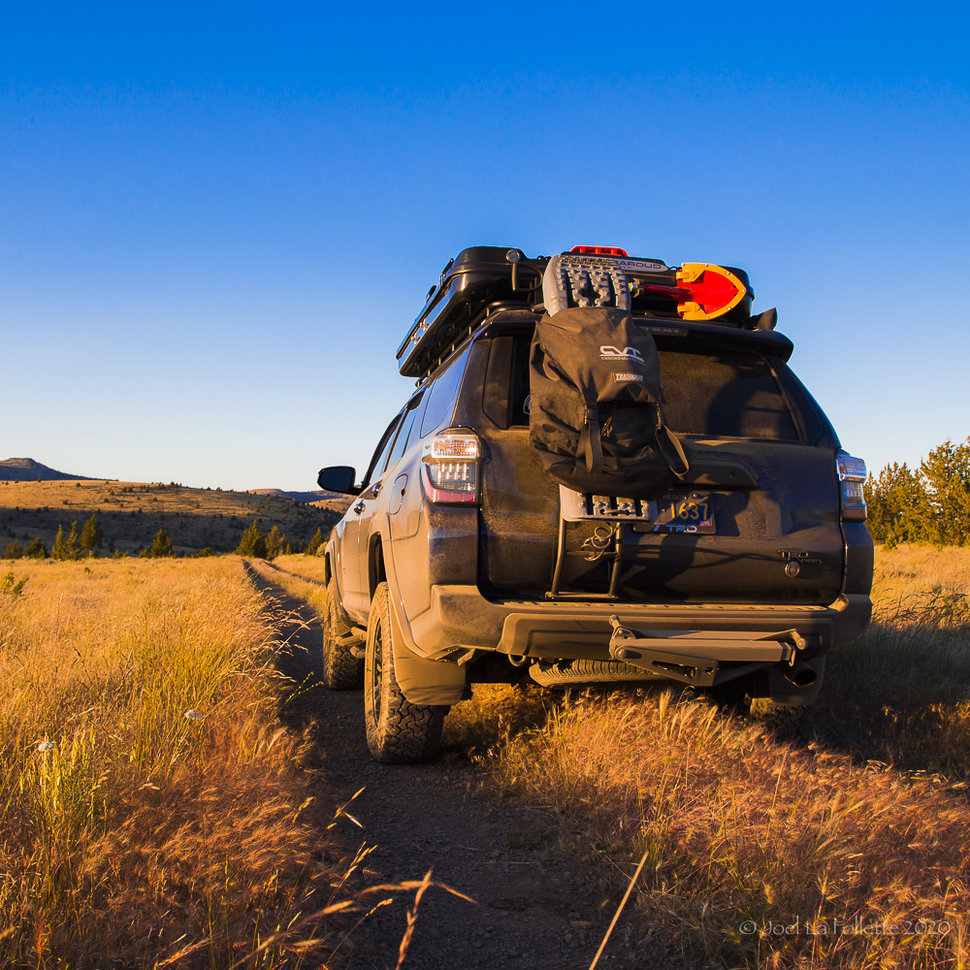 So... the plan was to spend the week with Rob and the crew from Water Time Outfitters hosting a group of Steelhead chasers, then the smoke came rolling in. The departure date was moved forward a couple of days and those able to reschedule moved to the second part of the week. To accommodate the guests, Jennifer and I agreed to give up our spots and decided to head off into the unknown. Meaning, we packed the 4Runner, turned the house, dogs, and chickens over to our housesitter, and headed out of town looking for clear skies and wild trout. Since we don't have internet or cell service, I'm texting our report via Satellite and Josh will interpret...this should be interesting.
I will keep updating this throughout the week. We heard from Joel and Jennifer this morning about their trip;
From Jennifer as Joel was driving "We departed the shop around noon and headed east- it took all the way to Rattlesnake Springs, just shy of the OR/ID boarder, to glimpse a sliver of blue sky and fill our lungs with something others then "hazardous" air quality. Pressing onward into Boise, the smoke thickened up again and prompted us to drive into the night to travel as far southeast as possible to shorten the following days journey. Navigating only by our on-board satellite system, we selected a primitive BLM location and crossed our fingers. Turning off HWY20 to trek 13 miles over an uninhabited desolate barren, the 4Runner high beams lit up the night to reveal all sorts of wildlife that crossed our path; 6 Pheasant hens, 5 scurrying mice, 4 slithering snakes, 3 stray cats, 2 wiley coyotes, 1 Mule Deer and a large fluffy Jackrabbit. The long dirt road amongst a sea of Sagebrush had been well maintained and clearly less traveled, which promised a ending possible of two outcomes, and fortunately, at the end of the road was a like-new, concrete palapa complete with a pit toilet and a level camping pad just waiting for our arrival. The ambient temperatures had dropped into the low 50's; we knew with zero light  or smoke pollution a crystal clear night sky would welcome us to dreamland and prepare us for the following days adventure into West Yellowstone."
Joel "Last of fishing report; so much for swinging the D this week! We landed a base camp in West Yellowstone for 3 nights and will be looking to play with buttery Browns and brilliant Bows!"

August 1st marked the opening of the National Elk Refuge section of Flat Creek, just outside of the town of Jackson. This section of Flat Creek offers easy access, big fish and really difficult fishing. If you're looking for scenery and challenge, this is an incredible location to fish.