Welcome to Royal Treatment Fly Fishing!
Login
Log in if you have an account
Dont have an account? Register
Steelhead Camp 2019
16 Sep 2019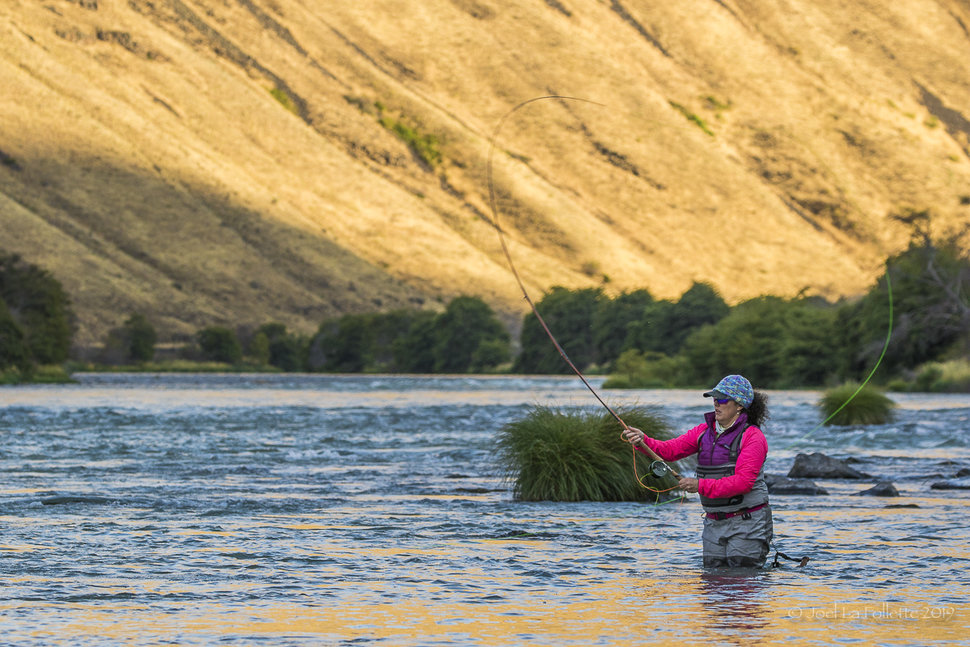 2019 Steelhead Camp with Royal Treatment and Water Time Outfitters has been a long-awaited annual adventure and proved to deliver in spades again this year; a wonderful crew of like-minded individuals who care about one another and love to fish, each participant walked away with newfound friendships, unique memories and a heart of gratitude for all that we encountered on the mighty and timeless Deschutes River.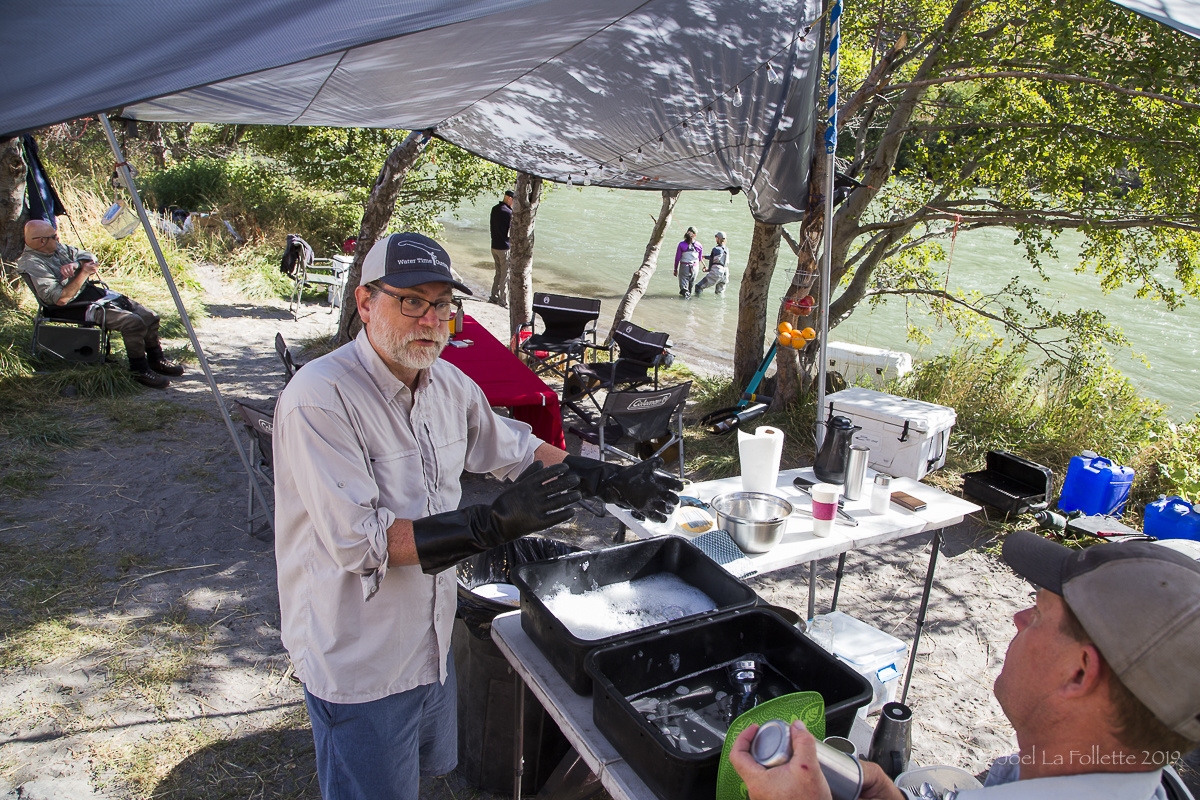 Our masterful and gourmet chef, Eric Hillerns, cleverly concocted scrumptious riverside meals for our lunch and dinners with the help of our awesome river guides, Rob Crandall and Todd Rettmann. Music mixed with flickering candlelight, white hanging lights, and a flowing river created tangible ambiance with each twilight to evening hour. Piping hot coffee with all the fixings greeted us each morning and helped warm up the soul as our cool, damp waders readied us all for anticipated first light steelhead runs. Our guides prepared hot meals on the jet boats after the bright sun on the water surface completed morning swings. Shared stories of soft takes and current life events were a daily exchange among all camp attendees. 

As evening swing time came into play, we welcomed Nature's monochromatic skylines; often peppered with impressive groupings of Big Horn Sheep, herds of deer, we took in the sounds of the anxious Osprey's chirp as we removed hooks from their missed meals that safely slipped away to swim another day. The Redsides were extra fishy this trip and tricked us a time or two with Steelhead like takes that made my vintage Hardy come to life--No complaints there!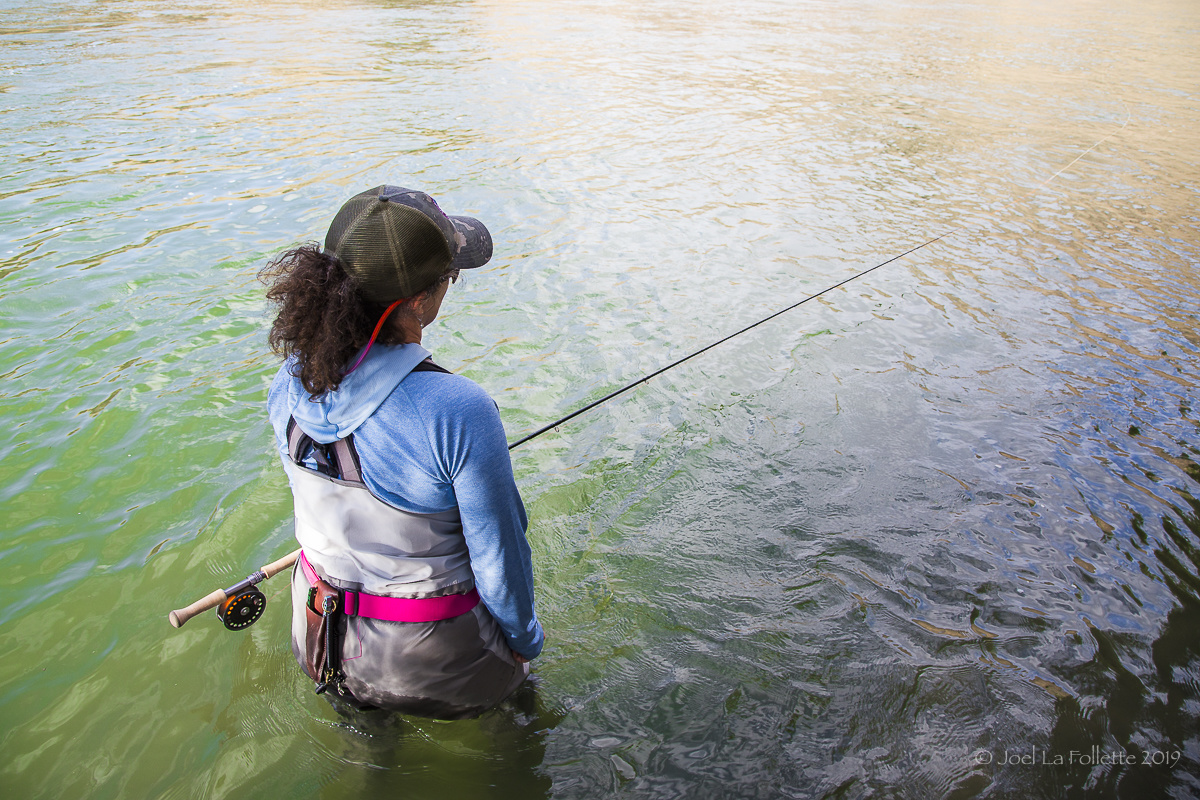 Most of us in camp hooked into a fine Steelhead while we learned or refreshed our personal casting and fishing skills to accompany new memories of nearly perfect weather along this iconic, living sanctuary. The undeniable attraction to swing the fly is strong and it binds us together. The laughter shared among us all was sure to begin before the crack of dawn and ended only as we fell asleep wrapped up in the comfort of a day well-lived. What a refreshing truth to be teamed with a group of like-minded individuals who work hard to play even harder to get that tug! 

The water clarity changed each day and towards the end of the trip, I was getting an itch to skate Todd Hirano's sweet, high riding "Little Wang" across sheets of liquid gold just before the crickets took over to welcome in the North Star. We each took our place along the river edge with our chosen weapon; floating lines now prevailed and with what seemed like on each step-down, cast, another big fish would reveal itself with a solid rise or porpoise that reflected an eagerness to play. 

As the light faded an all to a seamless exchange of sounds began to harmonize throughout the Riverbanks; soft water lapping along the rim of a well-eroded shoreline and crickets welcoming in the cool of the night tethered to a full moon. Campers sipped margaritas and whiskey over a fine selection of nuts, cheeses, foie gras, berry jellies, crackers and dried fruits while dinner was prepared. 

This is living! What a magical place on earth and what a way to take pause from modern distractions in order to simply recharge.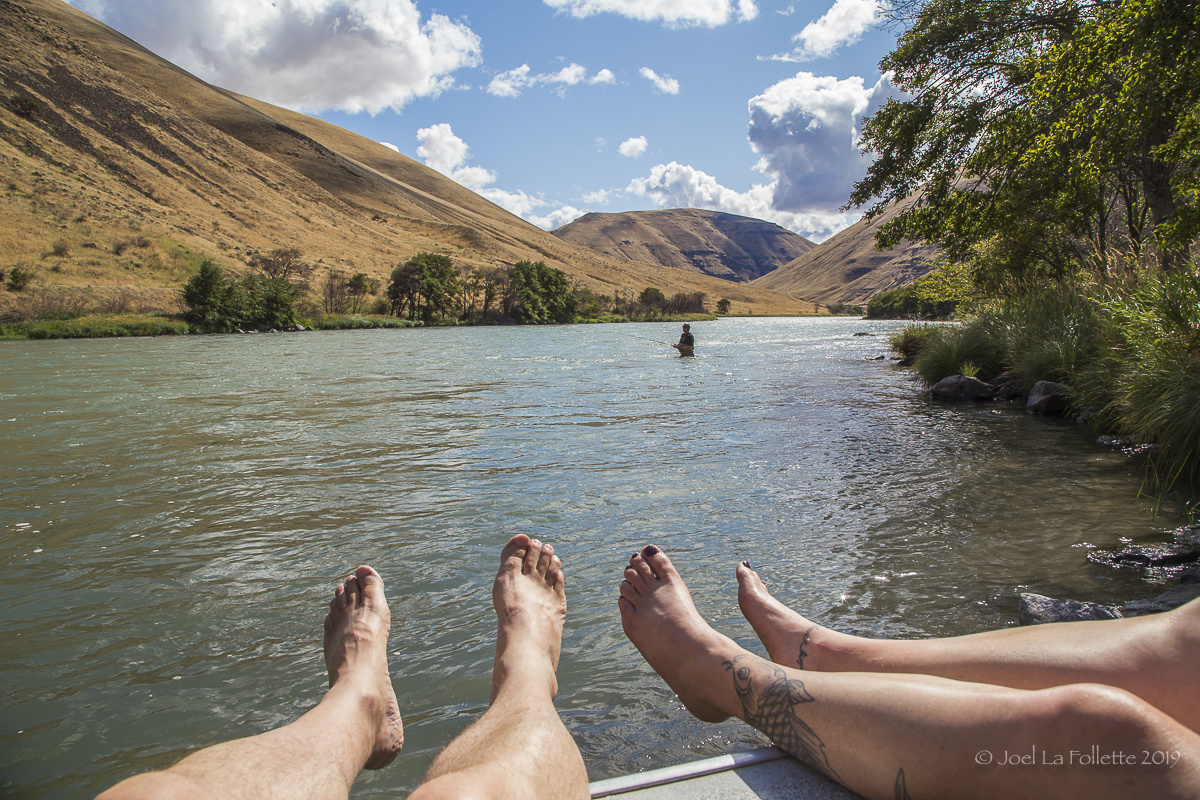 My heart is full and hopeful. Everywhere I look, I see Grand Design and matchless love. Your faithfulness to pick up all my pieces and put me back together with a perfect plan humbles me as I fish these holy waters. In time you carve out wondrous masterpieces that stop me in my tracks and call this heart to adore mysterious yet perfect ways. You most certainly have perused me with your love and I am forever grateful to know my heart is home.

How will Steelhead Camp reshape you? We are taking deposits for next year's adventure and expect another fantastic trip with the WTO crew. In 2020, we're adding a twist with two sessions, September 14th-17th, 17th-20th, featuring meals prepared by your hosts, Joel La Follette and Jennifer Swope. With luxurious accommodations for couples, this would be a great second honeymoon! Plan ahead to not miss out on this epic adventure that is in our very own PNW backyard. Learn more and get signed up today!