Welcome to Royal Treatment Fly Fishing!
Login
Log in if you have an account
Dont have an account? Register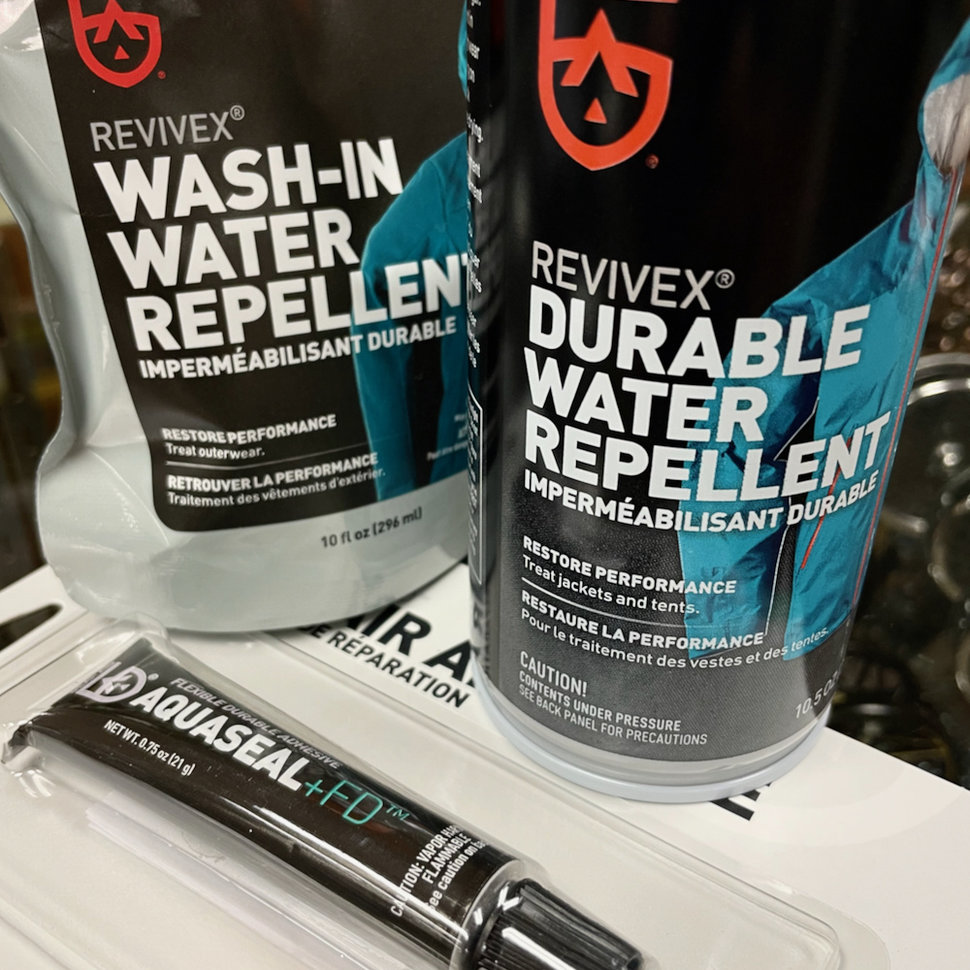 You might have noticed that it has rained a little over the past few weeks, especially if you've been outside standing in one of the recent downpours. As a result, we've seen an increase in the number of rain jackets and new waders walking out the door with new owners, as the current weather pattern has brought equipment failures to the forefront.
With angling opportunities impacted by high waters, now might be a great time to address those leaky waders or soggy rain jackets. As much as we would love to sell you new ones, there are some simple ways to prolong their life and still stay dry.
First, these tips will only work with (Simms) GoreTex waders and jackets, so if you're rocking something made with other breathable fabrics, refer to the manufacturer's suggestion. Most of the time, these products need to be professionally repaired unless the offending leak is obvious. In that case, using patches and Aquaseal should get you back on the water. There are several new products available depending on the material and where it's leaking. When in doubt, ask us. Some attempted repairs can void the manufacturer's warranty.
For GoreTex, the first thing to do is clean the item. Wader and jackets can be washed in the washing machine on a gentle cycle with a powdered detergent that does not contain fabric softeners. I use Revivex instead; it is designed for breathable fabrics and restoring the water repellency lost over time. (Water repellency and water-proof are two different things, but we'll get to that.) Jackets can be dried at a low temperature, but waders should stay out of the dryer. Be sure to rinse waders well and let them dry inside and out.
Now that your gear is clean, we can address the leaks. It is common for small pinhole leaks to feel like a bursting dam when water temps drop, but most require just a tiny dab of Aquaseal to repair. But, first, you must find the leak. Here, GoreTex sets itself apart from the other breathable fabrics. First, using rubbing alcohol in a spray bottle and lightly coating the inside of the wader near the suspected leak, a dark dot will appear as the alcohol penetrates the membrane. Next, apply a light coating of Aqualseal over the area with a gloved hand or fingercot. Then hang the wader until the Aqualseal is dry. If you're in a hurry, there are UV-activated products on the market that do a fine job at keeping the water out. Please do not attempt to repair leaks in the seams of the wader, as it may void your warranty. If you suspect a seam failure, bring the offending item in, and we'll get it sent off for repairs. Likewise, large tears in the fabric should be professionally repaired.
GoreTex jackets can be repaired in the same fashion by turning them inside out and testing for leaks with your spray bottle of alcohol. Again, focus on the shoulders and arms as trail brambles can cause pinholes leaks that will soak clear through to your base layer if not repaired. When in doubt about how to repair your gear, talk to your local fly shop, or check out the video below.
There are two kinds of waders and rain jackets, those that leak and those that will leak. Knowing how to check for leaks before you hit the river will keep you dry and warm. Now get out there!