Welcome to Royal Treatment Fly Fishing!
Login
Log in if you have an account
Dont have an account? Register
Silvey's Super Sinker Jig
17 Apr 2020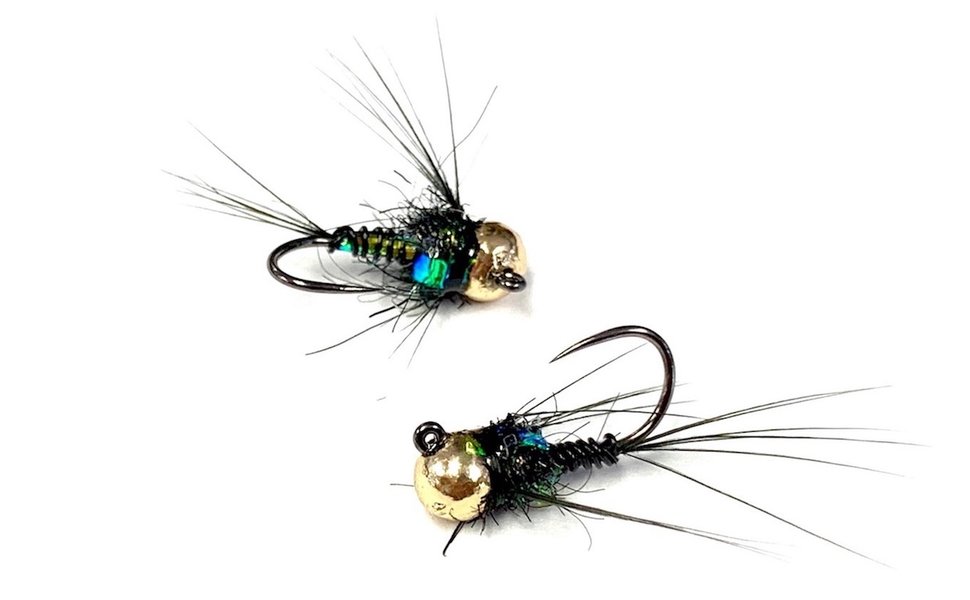 Brian Silvey is the master of the Dry Dropper. I am always prying into his personal business to find out what fly or flies he's been using. I would guess that after years of asking him that question 90% of the time he lands on Silvey's BH Caddis Pupa or the Super Sinker.
When Brian was here last week we got him to sit down and tie a couple of flies. When he was trying to figure out what to tie, I requested a jig and something good. I asked Brian what he needed and he said let me look in the trash and see what you have, "This is a trash fly".
So without further ado let introduce you to Brian's Super Sinker Jig. As well as the Recipe there is a video and a tying kit. The Kit includes enough material to tie 40 flies and as usual each kit gets a custom tied fly for a demo. Kits are limited at this point so first come first served.
Recipe
Hook: FM 5045 Jig Sz 16
Bead: Tungsten Slotted Gold 3.2mm
Thread: Black
Tail: Black Hackle Fibers
Flashback: Medium Pearl Mylar
Rib: Black UTC Wire
Wing Case: Large Pearl Mylar
Legs: Black Hackle Fibers
Thorax: Peacock Black Ice Dub
Coat Abdomen With UV Resin