Welcome to Royal Treatment Fly Fishing!
Login
Log in if you have an account
Dont have an account? Register
Shandy's (Thelma) Fishing Report
27 Feb 2019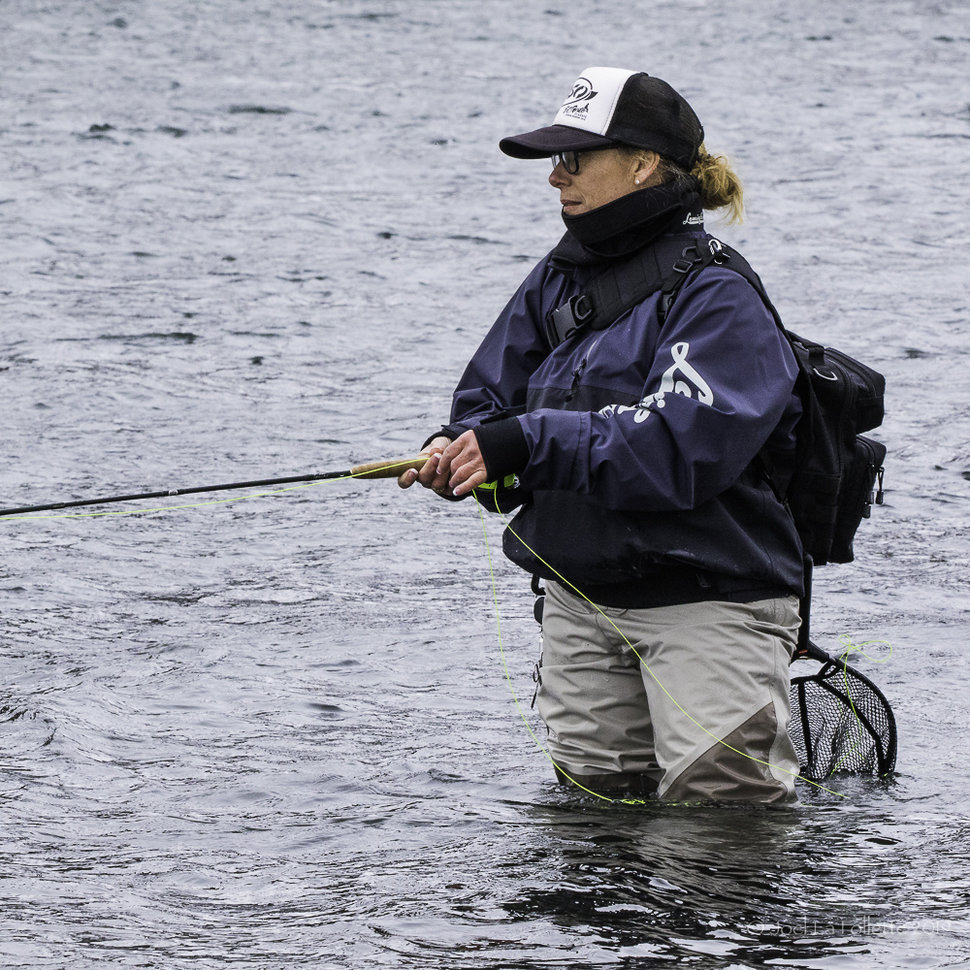 5:17 AM Sunday
Joel: I have 2-3" of snow at my house…and snowing hard.
Me: So the coast J? Or Nada?
Joel: Not sure at the moment. Doesn't seem a smart play to head out in bad conditions if it's just going to get worse. Hate to put anyone at risk just to go fishing…but not sure what it looks like on the highway. Checking with the guys (The Fly Czar & Mr. Skittles) and see what their plan is…
Callie: Any word? We have snow here too. Weather people here are (loser emoji)
Me: Crying
Joel: It's up to Y'all. Doesn't seem like the smart play, but nobody ever said I was smart.
Me: I'm definitely not smart and would pick the wrong answer because I have fish on the brain so I'm leaving it up to Callie.
Callie: Well it's definitely snowing. I dunno…what did the boys (The Fly Czar & Mr. Skittles) say?
Joel: Mr. Skittles is iffy…
Me: Joel…what is your inner voice saying?
Joel: It would make great photos and a great story, but it could be a very long day.
Me: I'm in!
Joel: Callie?
Callie: I think I'm most concerned with being able to get back home from the shop after fishing. Think we'll be back for a 4:30 a.m. flight on Monday?
Joel: Should be.
Me: So should I shower and make coffee?
Joel: I'll be at the shop @ 8:00. The Fly Czar is meeting the Merman at 8 in Gladstone.
Me: (Thumbs Up Emoji)
Callie: (Thumbs Up Emoji)
Joel: We are a go.

My people…I have found my water.

6:57 AM

By some miracle both Callie and I made it to the shop by 8:15 AM coming from Salem and Beaverton. Personally speaking, my nerves were on fire. The anticipation of getting on the river was killing me, not to mention going to the mighty D with Joel La Follette (you must pronounce his name in French at all times, of course), Mr. Skittles and the Fly Czar!!! I mean this was kind of a big deal!!!

Fast forward 11 hours sitting in a cozy corner eating pizza, partaking in a beverage and reminiscing about a couple of rat nests, spectacular scenery, me slipping and falling into the water in a most graceful side dive, wildlife spotting, riverside Fajitas a la Joel, a riffle here and a riffle there and the fact we all had our hand at landing at least one sassy bow if not more!!! There may or may not have even been a double hook up involved at one point in the day with the whole crew there knee deep in the river to witness the pure STOKE!!!

I am a newbie. I am the "eyes wide open" unjaded angler. School me.

A huge thank you tenfold to Joel La Follette, The Fly Czar and Mr. Skittles for the guidance, the patience, and the LAUGHTER!!! You're stuck with Callie and me!!!

A final note for the Fishing Report: You won't know if you don't go. BWOs and Midges are popping.