Welcome to Royal Treatment Fly Fishing!
Login
Log in if you have an account
Dont have an account? Register
Salmonflies and Euro nymphs
09 May 2019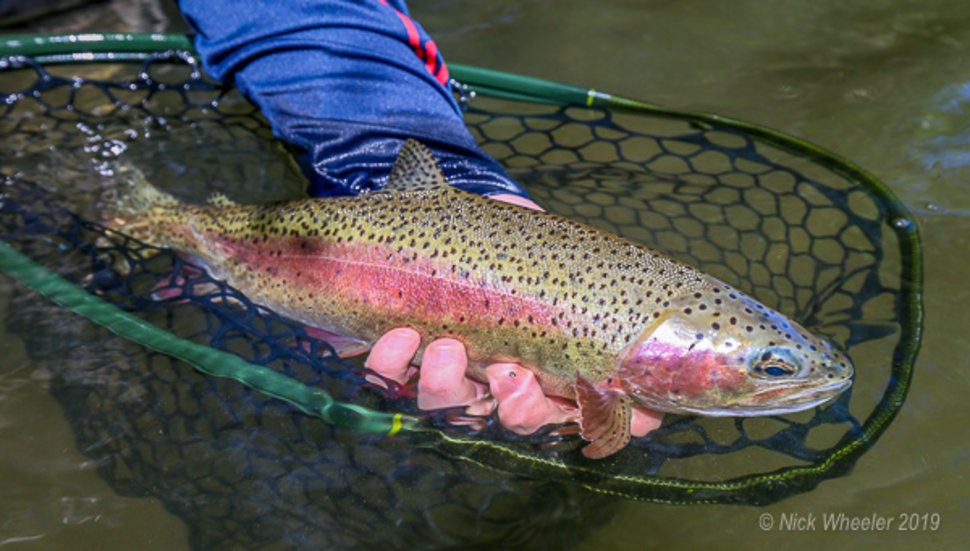 The Salmonfly hatch is just getting underway with a few bugs spotted along the lower Deschutes River. As we continue with this warmer weather through the weekend, the hatch should accelerate rapidly. Normally it takes about a week or so of those big bugs being around for trout to look up so any time now it will be "game on," so be ready. 

Until then, nymphing is the way to go. Euro Nymphing is the technique of choice when fishing subsurface. Anglers seem to be happy to lose the bobbers and kind of get back to "old school" high sticking with a twist. If you haven't tried this technique yet, it is unbelievable how productive it can be. Some of the nymphs that have been producing are, Perdigons, Frenchies, Silvey's Caddis Pupa, and PMD Bubble Backs, but most importantly don't forget to have Stonefly Nymphs. This will probably be your bread and butter for the next week until those flying hamburgers decide to land on the water. 
For up-to-date information don't forget to check out our Instagram and Facebook accounts for more information, or if you want a real live feed stop by the shop to get our latest report in person. You can even ask the Fly Czar, Josh Linn, for his favorite patterns.

On the west side, summer Steelhead have been reported on the Clack and Sandy with a few winter stragglers still showing. There seemed to be a little push of fresh fish last week in our rivers, but this hot weather may have made fishing a little tougher. Your best chance is to go early before the midday sun is on the water and also before the splash and giggle crowd comes around. The water temp is still on the cooler side so I would recommend using winter tactics chasing these fish but don't worry Scandi line season is just around the corner. 
In this heat, if you don't want to chase steelhead but want to stay on the western side of the mountains remember that carp fishing can be excellent on these hot spring days, and I'll just leave it at that.