Welcome to Royal Treatment Fly Fishing!
Login
Log in if you have an account
Dont have an account? Register
Returning to "Normal"
24 Aug 2022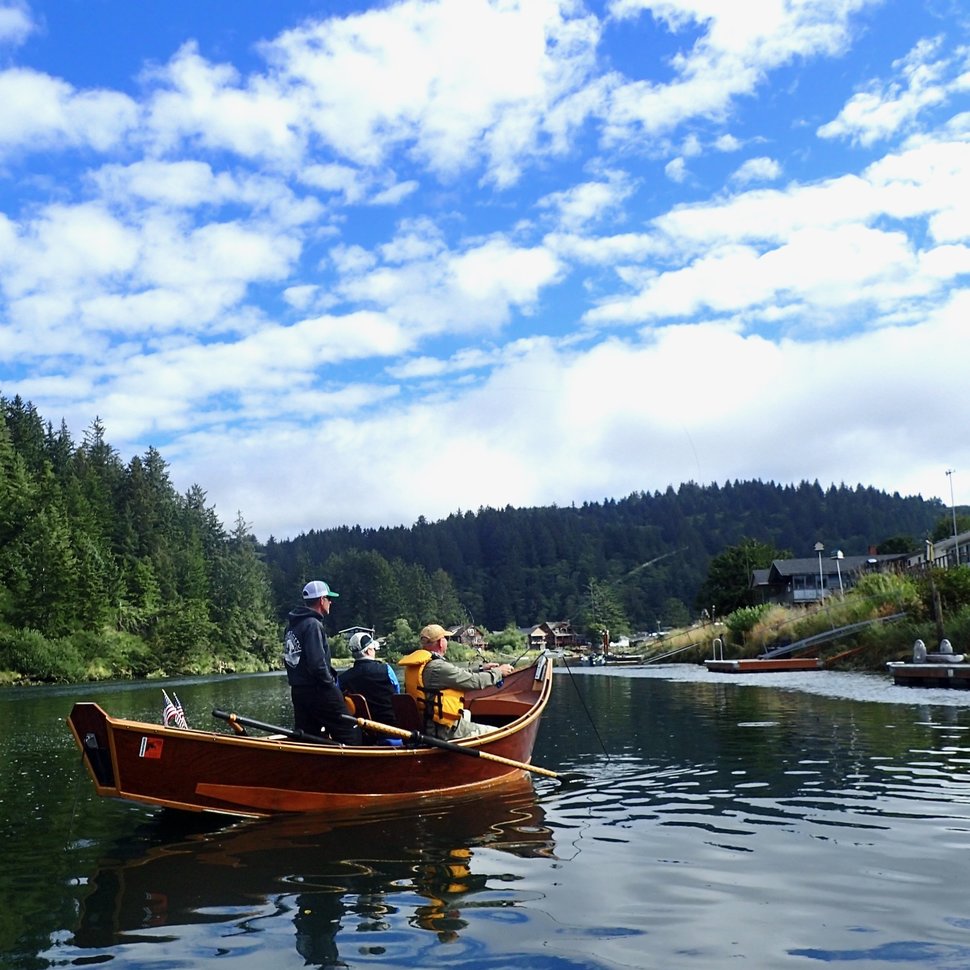 Eight boats plus 14 veteran participants multiplied by 10 times in the last 12 years, equals hope for a return to normal. 
On August 22, 2022, this armada of boats, captained by Ris, Carey, Blake, Dusty, Steve, Tony, Rob, and "Admiral" Joel, set out under beautiful, partly cloudy skies to ride the tide up and then down the lower Nestucca River.  The passengers were veterans from the local, Portland/Vancouver Project Healing Waters Fly Fishing Program. 
What's normal about that, you might ask?  Consider that 12 years ago with gentle prompting Joel put together a team of wonderful folks who offered to provide this event annually for "those who have served."  With the exception of the last two pandemic-effected years, this team has stood up to the task and made possible a moment in the lives of veterans who have been affected by their service, some visibly, some not so visibly. 
Considering the audience for this note, I don't expect to need to explain the therapeutic value gained from fly fishing.  'Nuff said, there.  But it is important to bring the community of support, camaraderie, and genuine kindness into focus.  Paul Quinnett makes the argument in two very good books, (Pavlov's Trout: The Incomplete Psychology of Everyday Fishing, and Darwin's Bass: The Evolutionary Psychology of Fishing Man) that, at the heart of why we fish, is hope.  
With the eight stalwart boat captains, the deli counter at Chester's Market in Pacific City, and the generous hosting provided by Nestucca Adventures, (shout out to Riley and Amanda), the veterans who participated in this day on the water were given a renewed taste of hope. 
Returning to normal meant connection, kindness, support, community, camaraderie, and HOPE to a group that spanned more than 40 years of age difference, broad diversity, and vast experience. 
For all of that, we at Project Healing Waters Fly Fishing – Portland/Vancouver Program are forever grateful.