Welcome to Royal Treatment Fly Fishing!
Login
Log in if you have an account
Dont have an account? Register
Redneck's Revenge
05 Jul 2020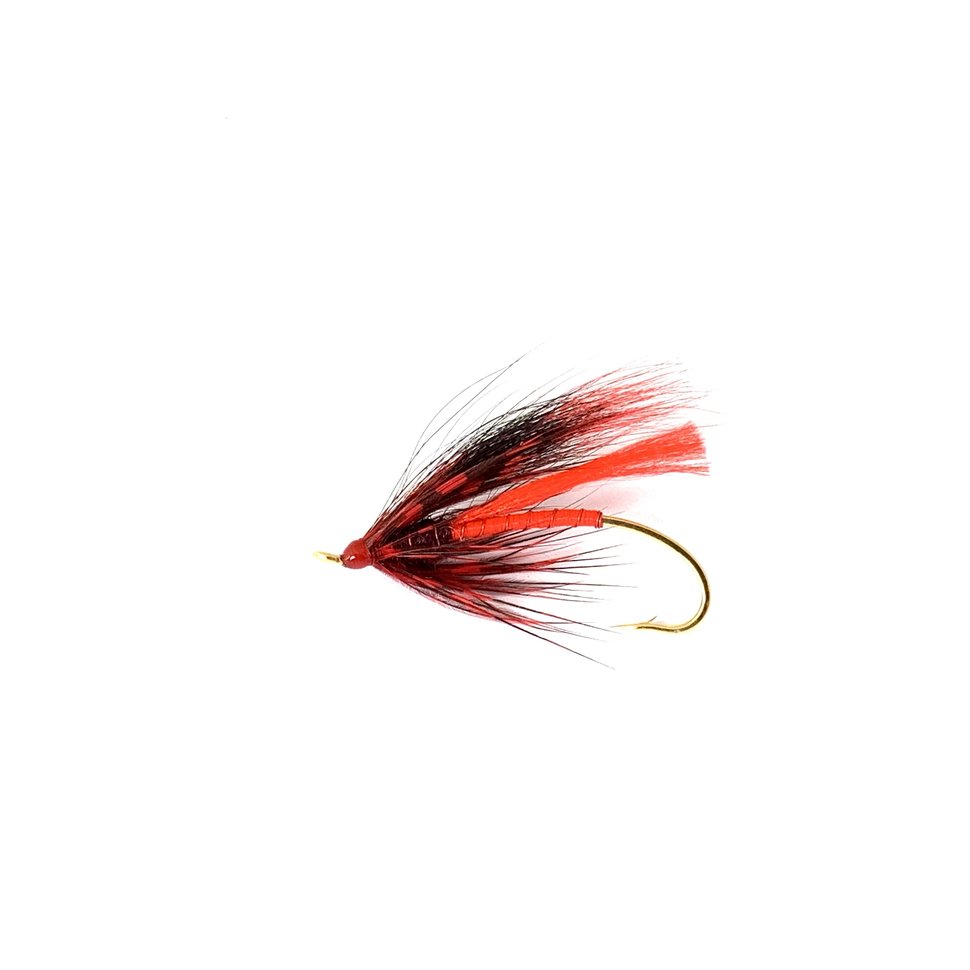 Editors note: This tale may have been shared in an earlier edition of our weekly invasion of your inbox, but due to pending negotiations with tabloid periodicals regarding this topic I am unable to add much to the story at this time. That being said, I'm sure Marty will gladly share his side of the story. I mean, guide number 2 will gladly share... 

The Redneck's Revenge is a summer Steelhead pattern steeped in history and controversy. While several versions of the tale regarding its creation have been told around smokey campfires in Steelhead camps up and down the river, the truth, as often found, resides somewhere in the middle. 

Legend has it that two Deschutes River guides (we'll just call them number 1 and number 2) were on a trip and guide number 2 continued to replace the flies tyed on the clients tippet by guide number 1. This fact was discovered AFTER said client landed a fish with this Redneck version of guide number 1's pattern, tyed by guide number 2. 

It is not my place to judge or condone the motives or actions of guide number 2, but again the truth probably lies in the middle somewhere. Guide number 1 would probably argue that this pattern is nothing more than a copyright infringement, or worse. Again, it is not my place to judge. Besides, I am sure I'll be fishing with them both sometime soon and don't want to start anything. 

Tying notes:
For the first part of the fly, the flat waxed is used for the thread as well as the body to keep the tag bright and glowing. It should start at the point of the hook. It should be 2/3 of the body. 

The 1st wing is about 5' of flat 210 folded over 4 times to make 16 strands. It should extend to the bend of the hook. 

Second wing should extend to the bend of the hook as well.


Recipe:
Hook - Alec Jackson Spey Hooks Gold size 5 and 7
Thread - Wine Uni Thread 8/0
Tag - Danville Fly Master 210 flat waxed nylon Flo. Orange
Rib: UTC Wire Red Brassie
1st wing: 18 strands Flat Waxed 210 Flo. Orange
Body: Claret STS Trilobal Dub
Rib: UTC Wire Red Brassie
Collar: Red Guinea
Wing: Grey Squirrel dyed red