Welcome to Royal Treatment Fly Fishing!
Login
Log in if you have an account
Dont have an account? Register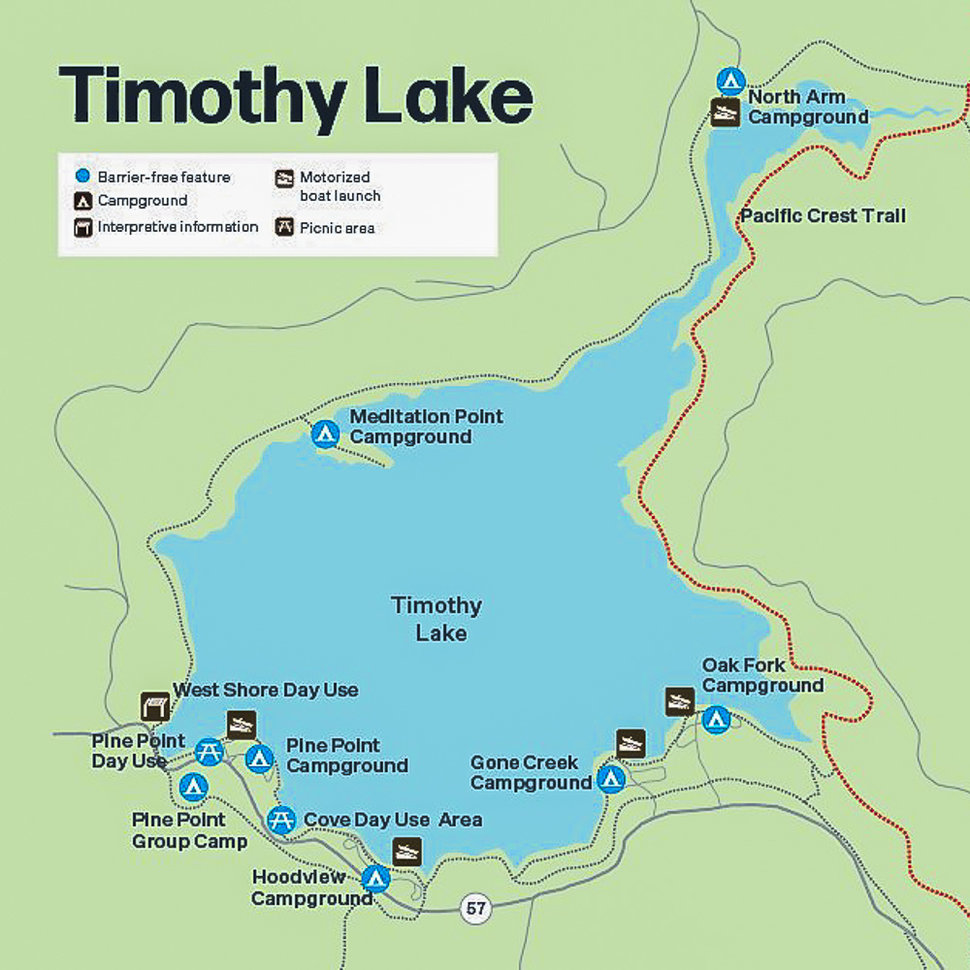 Monday, feeling the need for Stillwater and having to stay close, my fishing partner Ian and I headed for Timothy Lake on Mount Hood.  Not knowing what to expect as neither of us had fished it in a couple of decades, we launched and started fishing the Oak Fork arm.  Concentrating where the bottom dropped from 12 feet to 35 feet and deeper.  Immediately we started hooking fish on intermediate lines and a fast-paced retrieve using leech/bugger style patterns.  Olive seemed to be the best but black and brown produced as well.
The weather started quite cold with a brisk 5-6 mph wind out of the SW.  Timberline lodge had received snow overnight and the freezing level had dropped substantially.  Quite the change from the 90-degree heat the region experienced last week.  The late afternoon remained cool with a high of 52 and only one short-lived sprinkle of rain.
Our target location was the North arm, hoping for surface feeding activity in the shallower water.  Staying with stripped leeches while working that direction we hooked fish the entire way.  Trying something different, I switched to a heavy type 6 full sinking line in the deep water and continued to hook fish.  Turning into the narrows of the North arm we identified the channel and anchored up.  The bug activity was sparse at best and didn't produce any actionable intel so we experimented with all sorts of presentations and patterns.  We hooked fish on everything presented, scuds, damsel nymphs, leeches, callibaetis nymphs, and chironomids, it didn't seem to matter.  Check HERE for a fantastic selection of the best lake patterns available, all hand-selected by the Oracle (Josh Linn).
Our catch consisted of Rainbow's in the 10 to 13-inch range, with a solid number of fish 16 to 18 inches as well.  Other species hooked were Kokanee and Brook Trout.  This lake was full of surprises, so much more than I expected.
Timothy is a big body of water and doesn't usually give up her secrets easily.  Concentrate where the shallow shoals drop into deep water and fish them hard.  But don't ignore the steep banks as they can, and will produce some awesome fishing.  Cast tight to the shore and start working your fly away from the bank.  I like using a fast full sinking line and a slower strip retrieve as the fly sinks.  Imagine the fly continuing to fish close to the sloping bank as it falls.  Leech and crayfish patterns should be outlawed when fished in this manner.  Crayfish are a great food source for Timothy fish.  While we didn't fish any on Monday, I have used them with excellent results in the past.  Another overlooked hatch on Timothy is the Hex's in late June to mid-July.  They produce some exciting fishing, to say the least.
When fishing lakes, line selection becomes paramount to success.  I always carry the following lines, allowing me to fish at any depth and presentation required: 
Floating

Intermediate (I prefer a clear camo)

Full sinking type 2

Full sinking type 4

Full sinking type 6 or faster (Rio makes a deep 7 that has become my go-to for getting deep in a hurry)
Having at least two rods set up and ready to roll with the lines you will be fishing the most is a real plus.  I usually try to have three, one floater, one intermediate, and one with a full sinking line.  This makes changing presentations so much easier, thus less "downtime" switching out lines.
All in all a great day spent locally.  I wholeheartedly recommend spending time on Timothy and personally look forward to a return trip soon.