Welcome to Royal Treatment Fly Fishing!
Login
Log in if you have an account
Dont have an account? Register
Puget Sound Bound
09 Aug 2023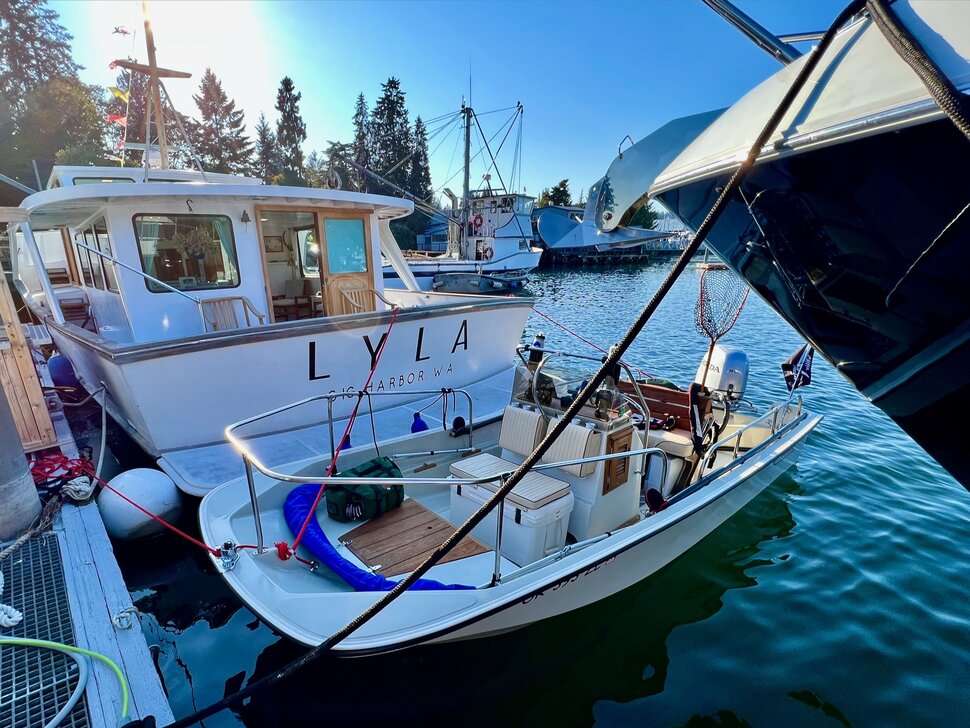 Call it a fishing trip, call it a vacation, any way you slice it, color us gone next week as Jennifer and I "Whaler" into Gig Harbor for a week of chasing Salmon and Searuns in the salty waters to the north. August is a fantastic month for fly fishing in Puget Sound as the weather is warm and the fish are active. Adding in this being an "odd" year with close to 4 million Pink Salmon forecasted to return, this is a trip we put on the calendar months ago.
Our home away from home will be the 53' yacht, Lyla, formerly the pride and joy of Mr. John Fluke of Fluke Multimeter fame; the Lyla is now listed on AirBNB by superhosts Kenzie and Griffin, and permanently moored off one of the remaining "net sheds," a short distance from the harbor mouth and the open Sound. She is extremely comfortable, with a complete galley, salon, and cozy "Captains" cabin forward. The bridge doubles as a coffee bar and a quiet place to nap or read. She also has a beautiful bow deck where we plan on taking in the sunsets while toasting the day's adventures with a variety of adult beverages.
The sea-run cutthroat trout fishing remains excellent throughout August, and if we get tired of chasing Salmon, we'll have a few lighter rods aboard for Sea-runs. These feisty fish are known for their aggressive nature and willingness to take a well-presented fly. They hang out in shallow bays, around oyster beds, and near creek mouths. Topwater flies, such as small poppers and foam gurgler patterns, can be especially effective during early mornings and late evenings, so we'll be packing floating lines in addition to Intermediate Sinking lines. I've been tying baitfish imitations, small streamers, and Krill or Shrimp patterns for subsurface fishing, and I have a few new flies I am anxious to try.
With our anadromus fish's continued challenges in the Northwest, Puget Sound has not escaped without adaptive management plans. Currently, Area 11, our planned primary theater of operations, has been closed to protect Chinook Salmon but reopens this weekend for Pinks and Coho. The only catch is fishing is only allowed from the beach. Fishing from any floating device, including a vintage 1981 Boston Whaler 17' Montauk, is prohibited. No worries, it's only a 14-mile run to the open waters north of Vashon Island, and I love me a little Whaler time... We'll file a report when we return. In the meantime, follow us on Instagram @reelhussy & @flytyer27.