Welcome to Royal Treatment Fly Fishing!
Login
Log in if you have an account
Dont have an account? Register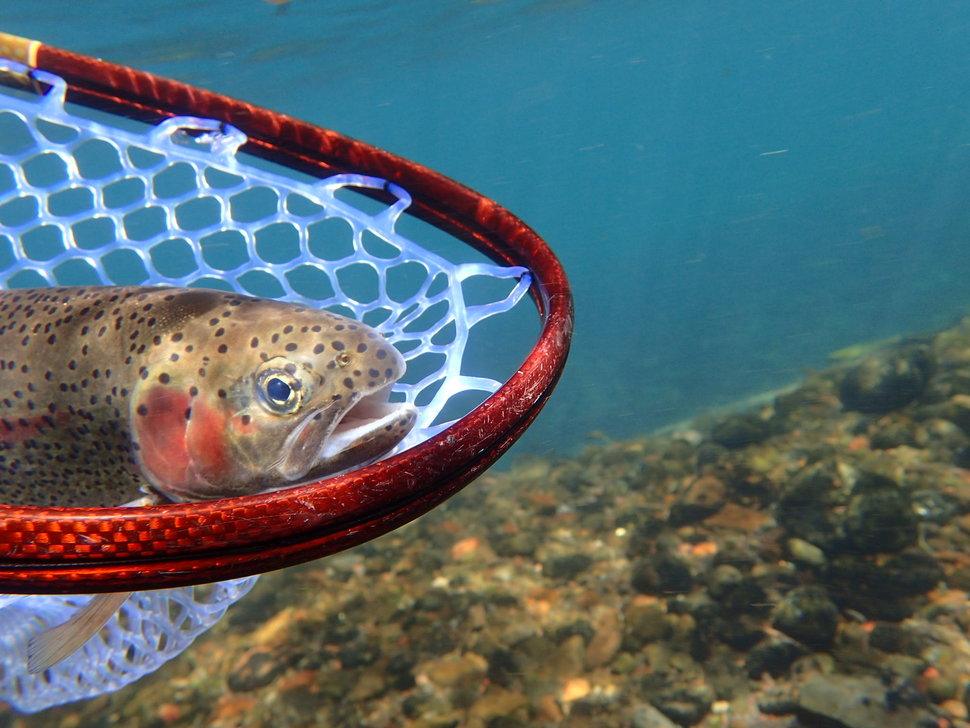 The expedition meeting time was 10:00 AM at Wizard Falls and it was obvious I would not make that as I worked to resupply the Fly-Fishing Assault Vehicle. While the enthusiastic collection of misfits I was scheduled to meet-up with were day-tripping, I had plans to spend the night and fish in solitude on Monday morning. I needed more gear. Well, more food at least. I stopped at the market to top off the refrigerator then headed east.

The rendezvous point lacked any recognizable rides, so I developed my own plan and headed downriver. The Fearsome Foursome had not communicated their plan, but I knew their habits. I knew where they would end up. Finding two familiar vehicles parked in different locations confirmed my assumptions.

I wadered up and enjoyed the morning fishing at my pace. Large spring Caddis clung to the brush on the shore, with a few taking wing. I tied on a size 8 October Caddis and stepped into the river a short distance from my camp and rose a fish immediately. 

Fishing my way upriver with only the sounds of the river and forest was just what I needed. No banter or unnecessary chatter broke the peace of the morning. Occasionally a fish would rise and demand my attention as I hiked along the river. Early spring dry fly-fishing is the best when the fish are looking up and on this morning they were. No fancy Euro leader or eleven-foot rod needed. Just a light tippet, a keen eye, and a dry fly. Old school. Like me.