Welcome to Royal Treatment Fly Fishing!
Login
Log in if you have an account
Dont have an account? Register
Ode to Scruffy
27 Dec 2022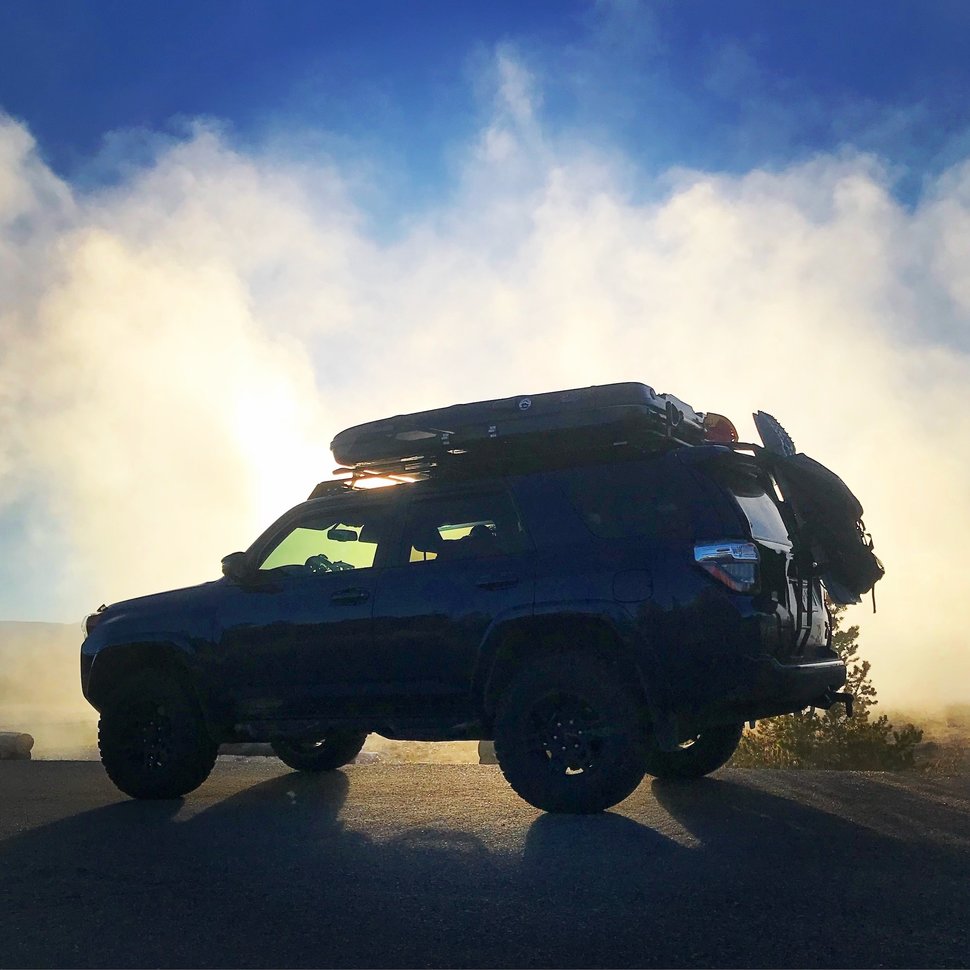 Fishing rigs are a particular type of vehicle designed to reflect the needs and personality of the owner. While some are hand-me-down beaters, no longer fit to chauffeur young couples to prom night or kids to soccer matches, others are purpose-built machines designed to go anywhere, do anything, and bring you back in one piece. The latter, of course, being the most critical part.
Most of you have seen my Blue Toyota 4Runner, affectionately called "Scruffy," at shop events, streamside, or here in the newsletter. Scruff has been a faithful companion since 2015 and has carried me across the west in search of angling adventures. Tacos, jambalaya, hot dogs, and other camp cooking staples were served up from the complete kitchen tucked into the back of this faithful 4Runner. I enjoyed many a good night's sleep in the spacious roof-top tent, watching the sun fade on another day in the great outdoors. The miles and memories clicked off as the many "improvements" continued. If you are like me, you are never really done building a fishing rig. There are always things to improve or modifications to be made. However, the building is almost as fun as the use, and my rig did get used.
The Deschutes, John Day, Owyhee, Pyramid Lake, Montana, Yellowstone, Teton, and the Sierras, are just a few of the adventures we enjoyed together. Back roads, dirt roads, or freeways, it didn't matter. Scruffy ate up the miles and never failed me.
Jennifer has joined me on these angling adventures for the past four years, and Scruffy seemed to enjoy the company as much as I did. We have made many beautiful memories exploring Oregon, Montana, Idaho, and Wyoming, always patting the dash and thanking Scruff for a safe return as we turned into our driveway.
The transition from standard SUV to Fly Fishing Adventure Vehicle was a process years in the making that I will now need to repeat. Sadly, Scruffy met an untimely demise in our most recent ice storm this past week. However, it is sufficient to say that Scuffy was faithful to the very end, saving me from more serious harm, and for that, I well be forever grateful. Farewell, old friend.