Welcome to Royal Treatment Fly Fishing!
Login
Log in if you have an account
Dont have an account? Register
Not Your Everyday Fishing Report
12 Feb 2019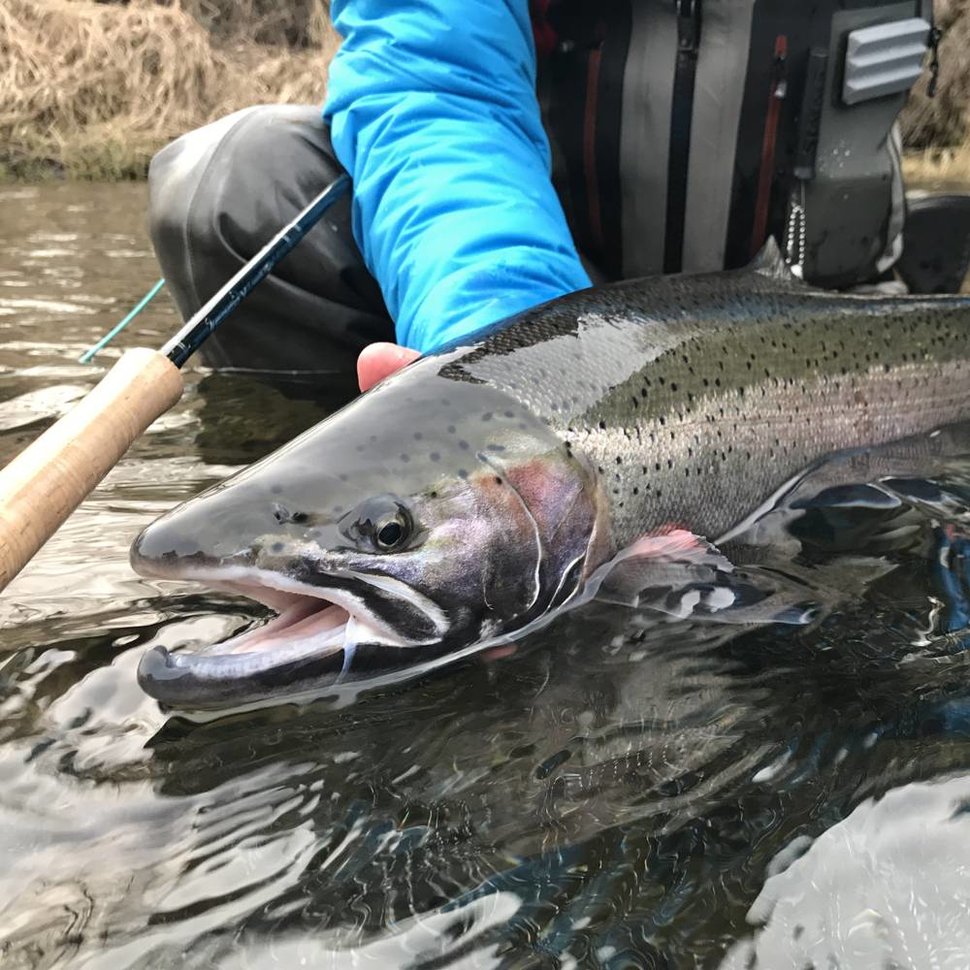 Fishing Report by Josh Linn the Fly Czar
Blah, blah, blah, blah, blah, Steelhead, Blah. Blah, blah, blah, blah, Trout, Blah, blah. Go fishing, blah, blah blah. Blah, blah. Good luck! Blah. The end.
While Josh's report was fairly accurate, it is not in my nature to leave words unspoken or unwritten when their use could enhance the story or conversation. You can deduce from his report that many fishing reports are much the same and it takes something special to set them apart from the stockpiles available on-line or scrawled across chalkboards on fly shop walls. 

Unfortunately, the season dictates that much of the information from week to week is truly the same with very little uniqueness. Barring snowstorms or flooding conditions, reports focus on midday hatches of Blue Wing Olives and the emergence of Little Black Stones when our days are short and nights long. I would suppose that the Trout do not find this boring, but it doesn't make for great reading. 

With snow covering the roads in the Maupin area, my good friend Brian Silvey was kind enough to drive down to the Deschutes and check in on the Trout I had hoped to visit on Monday. He called that evening to tell me that they were indeed fine and enjoying those midday hatches. He thoughtfully exercised a few of them for me to keep them in prime shape until I can find my way over. Brian is a just that kind of guy and always willing to help out when he can. 

During our conversation, he alluded to the fact that the Steelhead on the Sandy River could use some exercising and he was heading that way on Friday to do what he could. Joining forces with Marty and Mia Sheppard, Brian hopes to make a difference here on the west side of the mountain and make sure our local fish stay fit. He was hopeful that some of you might be interested in helping out in this endeavor and he has a few days on his calendar that are available for those willing to help. This is not an easy task, and it calls for a special mindset and a caring heart. Keeping these fish in prime condition is so very important and exercise is imperative. Please give Brian a call.

As the heavy rain fell this week, Rob Crandall and his Water Time Outfitter's crew did what they could for the fish fighting the rising waters on the North Coast. Rob sent short videos and photos of brave anglers battling the weather and conditions to make sure returning Steelhead remained at the top of their game. The guys hope to be back at it today as the flood waters recede. 

We all need to thank these brave men and women for their dedication to the well-being of our anadromous and resident populations. Please do what you can to help them in this task.