Welcome to Royal Treatment Fly Fishing!
Login
Log in if you have an account
Dont have an account? Register
New Year's Fishing Report
03 Jan 2019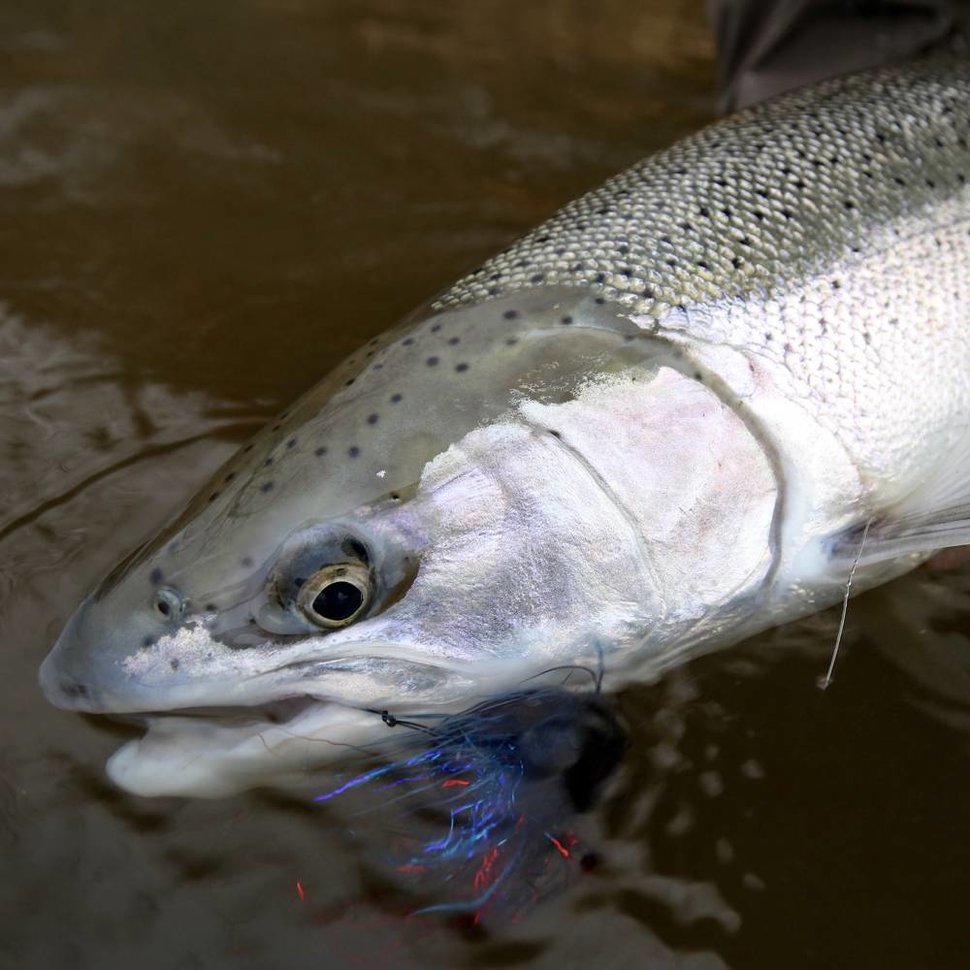 Santa brought us near perfect conditions for the Christmas break on our local rivers and those without family commitments took full advantage. Chrome bright fish spread Christmas cheer on the Clackamas and Sandy rivers while bending a few new Spey rods, or ripping line off shiny new reels. If these early encounters are any indication of the run we are in for a fairly good winter season. The fish brought to hand have been healthy and very robust. 

As we test the waters of the New Year, conditions continue to be favorable and look to remain so over the coming weeks. Rain in the forecast will give us fresh surges of fish as rivers rise and fall, but we aren't expecting any flood stage events as we look ahead. Of course, this is the Great Northwet and rain is anything but predictable, except it will happen. We have to see how much falls and where. Rain over the next few days is supposed to be moderate and shouldn't deter your angling efforts.

For those wanting to test drive their new Christmas Trout gear, the Deschutes and Metolius have provided the perfect proving ground. While fishing hasn't been red hot with air temps crashing into the 20s, there has still been enough action available to keep those hearty souls interested and warm on the inside at least. BWO nymphs fished Euro style has been getting it done.

The Czech, or Euro nymphing craze continues to drive questions about rods, lines, leaders, and flies. Our Fly Czar, Josh Linn has prepared a complete handout on the subject so ask for a copy the next time you drop in.

Dress for the weather and drive careful if heading over the mountain passes. May 2019 bring you plenty of angling success and adventures.