Welcome to Royal Treatment Fly Fishing!
Login
Log in if you have an account
Dont have an account? Register
Mitch's Unbalanced Sculpin
26 Mar 2022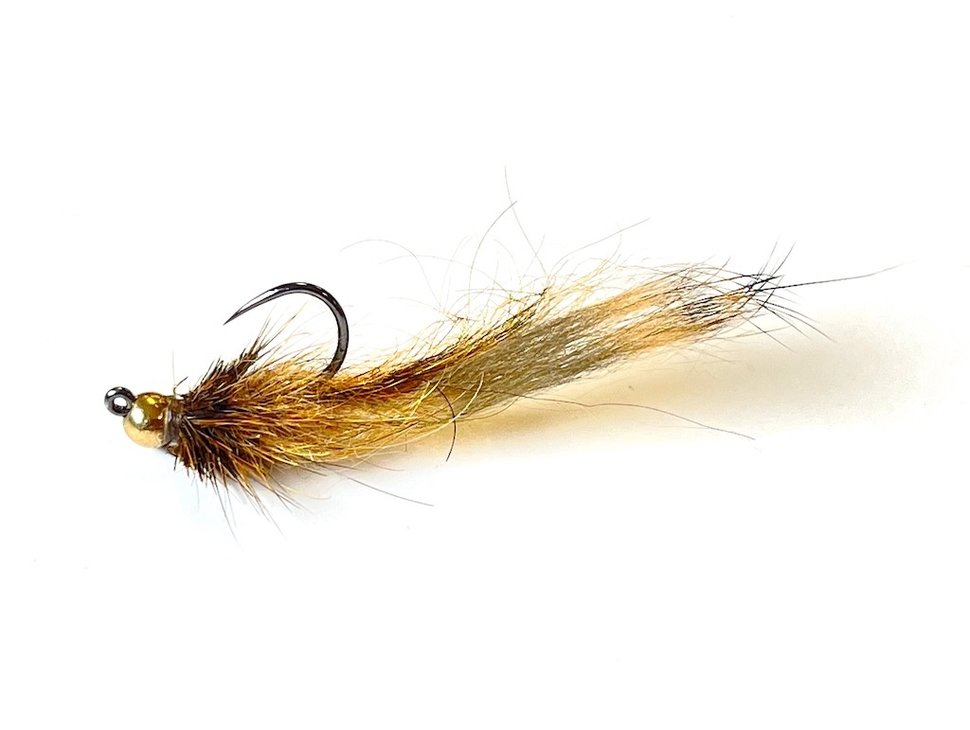 The Unbalanced Sculpin was spawned from the Unbalanced Leech. By adding a few extra ingredients I figured I might be able squeeze an equally effective Sculpin pattern out of it. Little extra goat, a dubbing loop body, coupled with a trimmed hackle head. Right out of the gate it produced over my expectations on a number of waters, taking Brooks, Browns and Rainbows. It's simple to tie, very durable and fish eat it! What more could you want?
Recipe:
Hook: Fulling Mill 5045 Sz 8
Bead: Tungsten 3.3 mm
Thread: Uni-Thread 6/0
Tail: Black Barred Gold Variant Rabbit Strip, Brown Olive Angora, Burnt Orange Angora, Brown Angora,
Body: Light Brown Sybai Fine Flash Dubbing, Rabbit fur off of the rabbit strip, and Burnt Orange, Brown Olive, and Brown Angora
Head: Barred Dark Ginger Saddle Hackle