Welcome to Royal Treatment Fly Fishing!
Login
Log in if you have an account
Dont have an account? Register
Metolius Memories ~ Jennifer's Birthday Bull Trout
30 Mar 2022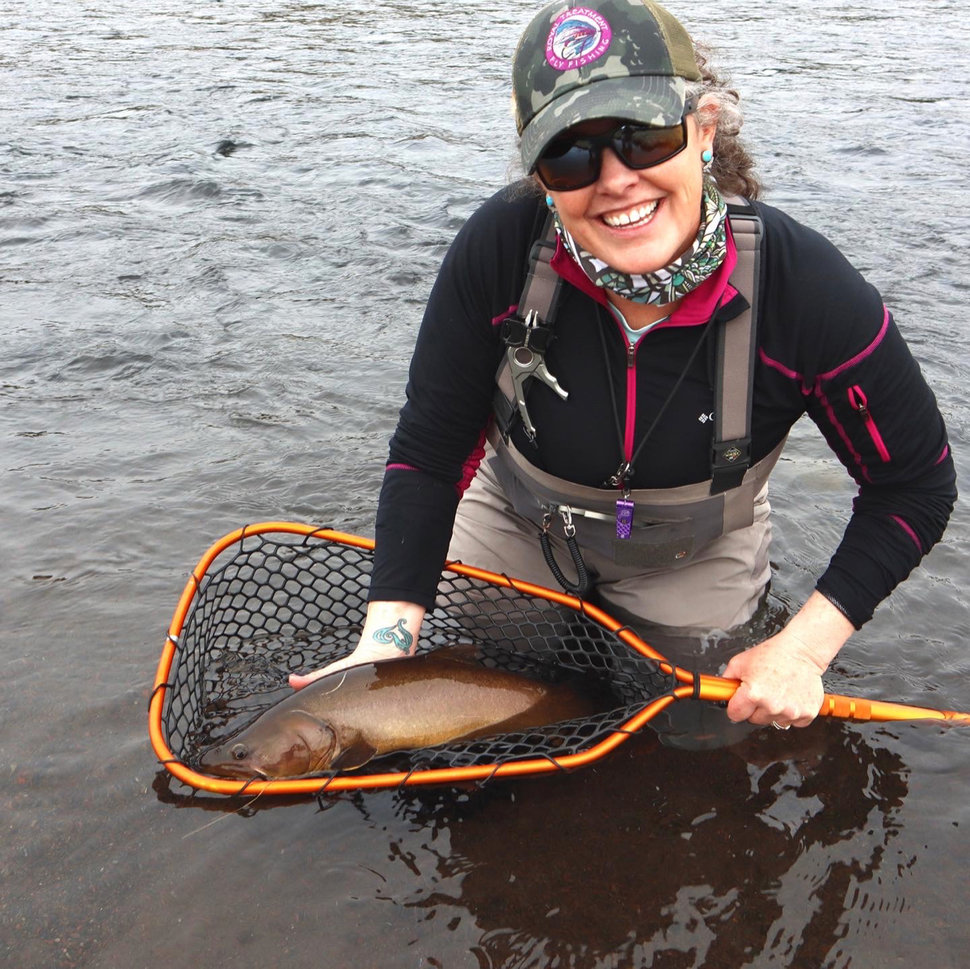 The Fly Fisher's Club of Oregon recently issued a 60th Anniversary edition of their iconic publication, The Creel. As an Honorary Life Member of this prestigious organization, I received a copy and was honored to find an essay I had written in 2009 included therein. Entitled Metolius Memories, the story was one that I had forgotten I had penned. But unfortunately, pouring words into this weekly publication pushes past work into a cluttered drawer seldom revisited.
It is appropriate to give you a little background before expanding on this tale; otherwise, you might not appreciate the serendipitous arrival of The Creel.
The short essay centered around my annual trips to the Metolius with close friends, celebrating another trip around the sun. As this year found Jennifer and me in Mexico celebrating my birthday, it was natural for Jennifer to answer "the Metolius" when I asked her where she wanted to go for her birthday. So we made reservations, packed a few rods, and headed east.
Jennifer has fished all over the US but had never landed a Bull Trout. So, if she were to make a list of gifts she desired for her birthday, checking this species off the list was near the top. Fortunately, I have acquired limited experience with this species over the years and assured her we could make this birthday wish come true.
We spent most of the morning traveling, then enjoying a nice lunch in Sisters before heading to our accommodations on the river. A stop at the Camp Sherman Store added a slight delay as Roger White was on site, and we hadn't visited for some time. It's good to catch up with old friends, even if it cuts into your fishing, but not too much.
We arrived streamside just as the Swallows started to dip down to take Mayflies off the water. I'll admit to wishing the rod in my hand was a 5wt. and not the classic 10ft 7wt I use for casting the big streamers required to entice Bull Trout. Jennifer was likewise equipped with a slightly shorter 7wt, paired to a sink-tip line and a favorite streamer. I was almost happy NOT to see any trout rising to the evening hatch as it would have been hard to ignore and focus on the task at hand.
Having a wife/fishing partner that is self-sufficient, enthusiastic, and very capable pays dividends when light is fading and you wish to cast a line. I offered only brief suggestions while walking her through the pool, pinpointing possible holding spots. After a few hard grabs, her line came tight, and the fight was on. I waded in downstream while she skillfully guided the fish into the net after a sterling battle, the heavy Bull Trout finally relenting. Admiration, a few photographs, and a respectful release topped off the encounter, fulfilling a birthday wish and kicking off a weekend of laughs, big fish, great margaritas, natural wonders, and special memories made alongside a river that now runs through both of us.