Welcome to Royal Treatment Fly Fishing!
Login
Log in if you have an account
Dont have an account? Register
Make the Connection
21 Apr 2021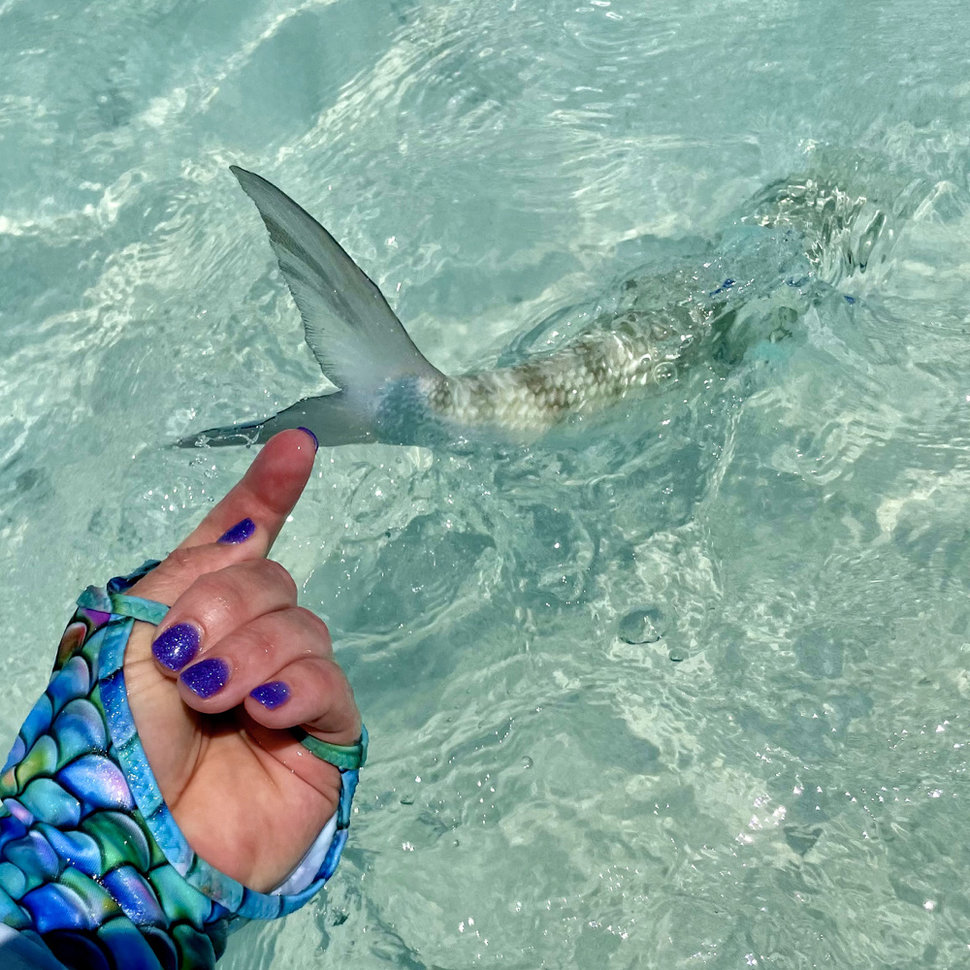 Most of us understand that fly fishing is not about the fish we catch, but rather the experiences which grow us as an individual and bind us in friendship and camaraderie to others along the journey. Combine 5 Star accommodations with dozens of fish - sometimes each day!- and multiple species opportunities, the sky is the limit to the fun that's about to be had! 
Wrapped in my puffy coat, watching the sunrise from my back deck this beautiful Spring Sunday morning, I am replaying the myriad of adventures of last week's most epic Andros Island Bahama bonefish trip with my beloved and a handful of new friends. I am thankful to have this day to decompress and jot down in my fishing journal highlights that will fill my mind for the rest of my days. 
I had worked all year on my single hand casting with heavier rod weights and trying to dial in my double hauling with the use of both hands. Am I an overachiever? Maybe just a little. Are these skills necessary to Bonefish? Not at all. Literally, this is something that I work on several days a week in between casting lessons for myself and it was exciting to see improvement when I was on deck with rod in hand. I know that the true test of my practicing is always when the line flies out over glistening, aquamarine waters and gently unrolls the leader in front of that shiny Bonefish I was actually able to sight in! 
The encouraging part is that the guides on salt trips are so good they help anyone get into fish IF you're willing to open your ears and do what they tell you. Will picking up a couple of lessons prior to your trip help you out? Of course! And last year's trip to the Yucatán proved this case in point as we had several first-time anglers to fly fishing, let alone to saltwater fishing, and every day, our outstanding guides were able to direct each person into solid hookups that solidified new anglers interests for life! 
Embarking upon a saltwater venture changes the way you think about flyfishing throughout the year. During long, cold winter Steelhead days, I long for the warmth of a Simms Solar Flex hoodie and the same is true when I'm standing on the skiff searching for bones, my mind flashes to the correlations of lift and stroke of the spey. This year, I brought to hand my first double-digit bonefish but so many of the smaller 6 to 8-pound fish hookups were just as delightful as were the lessons I picked up from my mistakes. I filled my treasure bag from our skilled guides and fishing with my Hubby who has decades of fly fishing world travel under his belt (The lodge in the Middle Bight is already trying to get Joel his work visa!... Lol). It's nice to be a novice at this wide, wonderful world of saltwater as it keeps me humble and my interest pricked!
If you are looking for an adventure to revolutionize your fly fishing life, I invite you to join us at Royal Treatment Fly Fishing on our return trip to Grand Slam Lodge in Ascension Bay, February 2022. I guarantee you will not regret a single moment of fun, friendships, and personal growth. All persons & levels welcome; partners, singles, friends! We all become like family in the end! No experience is necessary, just a willingness to begin!