Welcome to Royal Treatment Fly Fishing!
Login
Log in if you have an account
Dont have an account? Register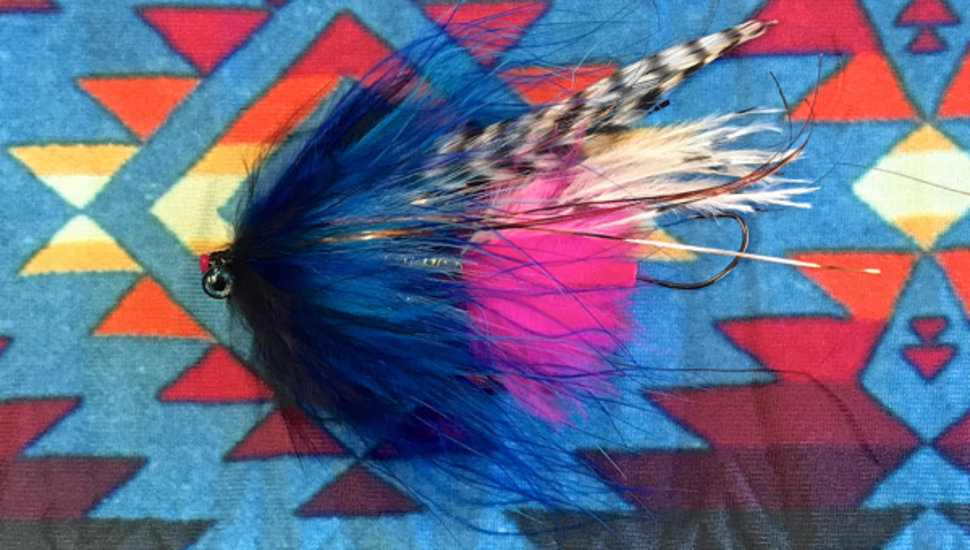 I could give you a Million Reasons to add this pattern to your collection of winter Steelhead flies, but most would be superficial. When you look at Lady Gaga you see a lot of fluff and flash, but is there anything beneath the glam? Is this just another over-the-top dressing? Have you seen "A Star is Born?" That girl can act... wait, were we talking about flies or rock stars?
The Lady Gaga rocks the Steelhead world with its combination of color and movement as it dances through the current. The contrasting black, blue and pink have been extremely popular with the BC steelhead crowd and local anglers over the years. I can remember transporting 4-dozen "Strung-out Rockstars" of similar color to a clandestine meeting with a customer in Smithers who had used up his supply. That pattern has faded into history as Lady Gaga takes the stage.
Tye them or buy them, this pattern uses readily available materials tyed on Pro-tubes, but we try to keep the fly bin full.
Tube: Protube 40/40 Pink
Rear Collar: Hot Pink Saddle Hackle
Tail: White Ostrich Barred
Rib: Silver Oval Tinsel
Body: Large Pearl Tinsel
Shoulder: Blue Craft Fur
Collar: Fl Blue Spey Marabou
2nd Collar: Black Saddle
Flash: Copper Flashabou
Wing: Grizzly Saddle
Eyes: Heavy Lead Eyes