Welcome to Royal Treatment Fly Fishing!
Login
Log in if you have an account
Dont have an account? Register
Josh's Birthday Float
19 Aug 2021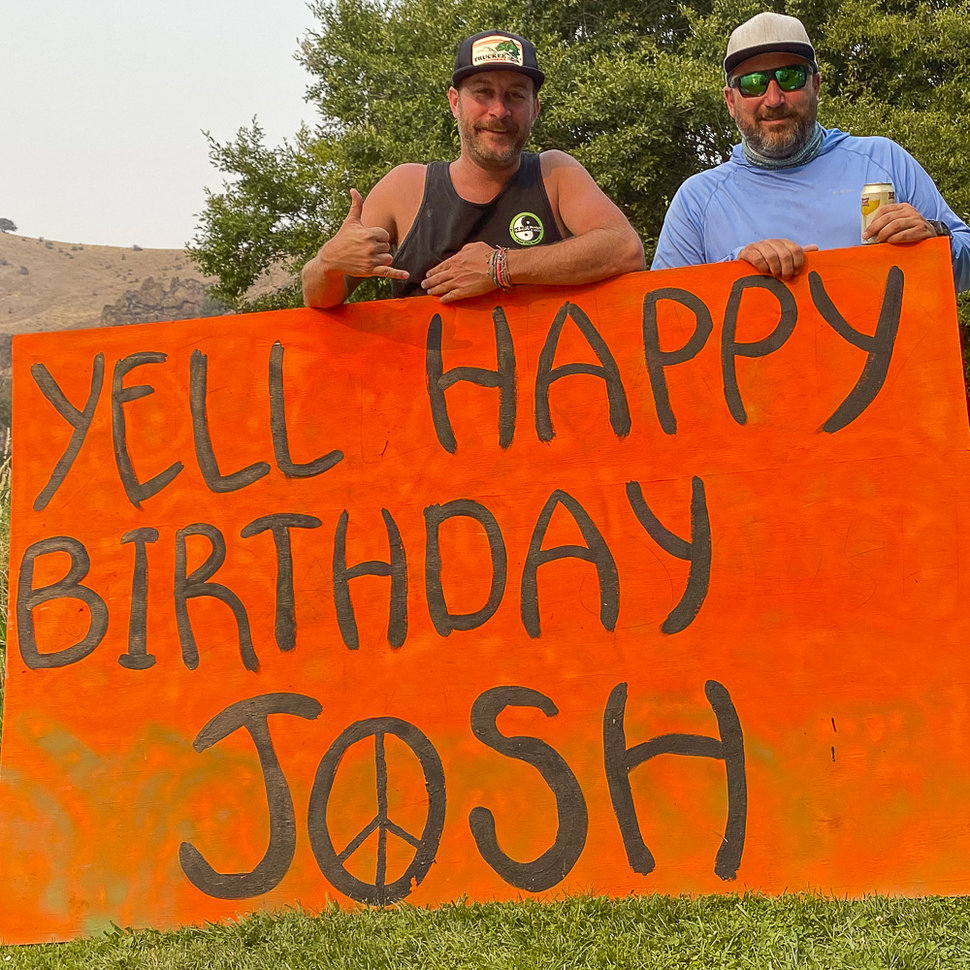 This last weekend I went on my annual Deschutes birthday float with Peter and Shandy. Normally I float the lower river for steelhead but this year due to warm water, poor fish counts, and the hoot owl regulations I decided to float from Trout Creek to Maupin. We put in Saturday afternoon, the weather was supposed to be hot, supposedly hitting 105. I envisioned we would do a lot of fishing and some swimming, with some cocktails and a lot of laughs mixed in for good measure. 
We launched at Trout Creek and immediately I could see fish rising all around us. We tied on a Caddis pattern and it was on. That evening we caught quite a few fish on dries. We settled into camp and relived the evening's events excited about what tomorrow might bring. 
Sunday morning g we were up and ready to get moving, fish were still rising and we ended up fishing dries most of the day with good success. It was quite hot that day and my thermometer read 105 as promised. It was hot enough that swimming seemed like a great idea. In the afternoon we ended up at the palisades right about two spring ranch and we did some cliff jumping and swimming before we got to camp. 
Sunday morning we pushed away from camp sad the weekend was coming to an end but excited for another day of fishing and swimming. Today our plan was to fish our way down to Dant and then swim through the Buckskin Mary rapid. Buckskin Mary is like a big water slide with a big wave train at the bottom. 
Fishing was good all weekend, Antonio's Superman Caddis, and the CDC, and Elk Hi-Vis Caddis were the best dries, and pretty much any caddis-type nymph. Even though we were able to fish dries all weekend that wasn't the best part, having an adventure and laughs with great friends certainly was.